News Analysis
STOCKHOLM—There won't be a Nobel Prize in Literature awarded in 2018. The reason: A reckoning following decades of alleged sexual misconduct among the very cream of the Swedish cultural elite.
The Swedish Academy is internationally known almost exclusively for selecting the recipient of the world's most prestigious literary award, the Nobel Prize in Literature. But in 2017, this elite group of 18 was struck by a scandal that left it in tatters.
Sweden was perhaps one of the countries most deeply affected by the #MeToo movement. In the flurry of media and social media activity, a number of public figures, such as TV show hosts, comedians, and well-known journalists, were outed for incidents going back several years.
The closest thing to a Swedish Harvey Weinstein story, however, emerged in the center of Swedish cultural prestige—the Swedish Academy.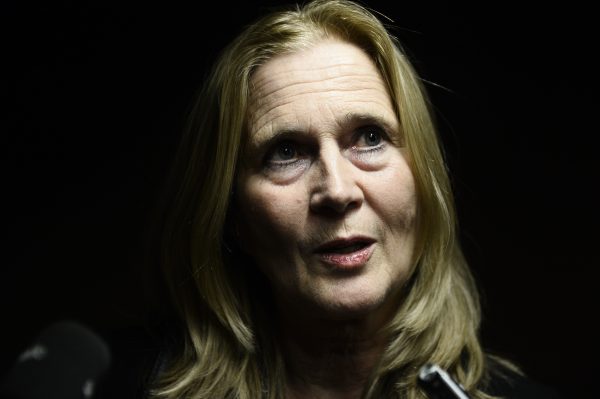 Before 2017, few Swedes had heard of Jean-Claude Arnault, the husband of prominent poet and Academy member Katarina Frostenson, but accusations against him of repeated sexual misconduct—comments, threats, groping, and even rape—reach back for decades.
Journalist and author Lena ten Hoopen described an encounter with Arnault for Swedish newspaper Dagens Nyheter: "He held me and really groped me, all over. I managed to slip away and yelled at him, and then he said, 'With that attitude, I'll make sure you won't last in this business,' and, 'Don't you know who I'm married to?' I didn't know at all who he was at that time."
Talk of Arnault's behavior toward young women—interns, aspiring authors, and wives and daughters of other academy members—had actually made it into the media and even a novel before. The secretary of the academy at the time was approached by an intern in the 1990s about being sexually harassed by Arnault, the Expressen newspaper reported.
But Arnault was such a power player on the Swedish arts and literature scene that nothing happened until the #MeToo wave struck Sweden, and he was abruptly toppled.
Arnault, a Frenchman who came to Sweden in the 1960s, ran an extremely influential scene for arts and literature in Stockholm, called Forum. At least six of the 18 members making up the Swedish Academy at the time the scandal broke had performed there before being accepted into the academy, Swedish television station SVT reported. Arnault allegedly referred to himself as the "19th member" and wielded considerable unofficial power over grants to artists.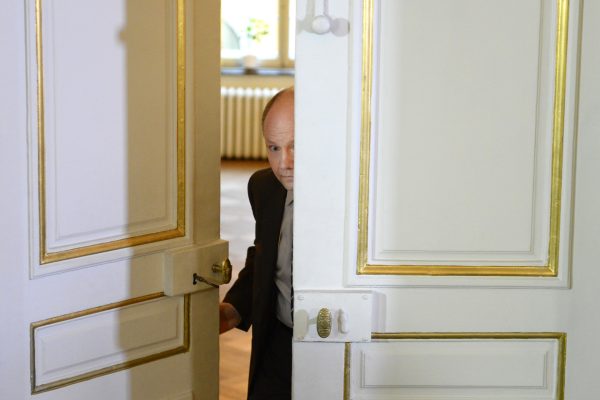 When the story finally erupted after a series of articles in Dagens Nyheter, the academy began to unravel.
Apart from the accounts of rape and sexual misconduct, there were suspicions about Arnault's prominent role in deciding on grants, financial irregularities in the relation between the academy and forum, and allegations about Arnault leaking Nobel Prize winners after being informed by his wife—in breach of academy rules.
Former secretary Peter Englund called Arnault "that [expletive]" in an interview with Dagens Nyheter. He recalled confronting Arnault's wife, Frostenson, about the issue in 2014 after becoming suspicious over a possible leak: "[She] reacted the way she usually does when anything seems to tarnish his reputation. She violently counter-attacked and told me to drop the issue."
The Swedish Academy is an unusual institution in egalitarian Sweden. Founded by the culturally interested King Gustav III in 1786, its 18 members occupy a numbered "chair" for life, and only when one of them dies is another one admitted by the remaining members.
In addition to selecting the recipient of the Nobel Prize in Literature, the academy also acts as a kind of guardian of the Swedish language, publishing the official Swedish dictionary and books on grammar, as well as handing out various grants and awards.
Members have declined to participate in the academy's work before, following controversies, but until recently there was no mechanism for actually resigning from the academy. This means that chairs have been vacant, but couldn't be filled until that member died.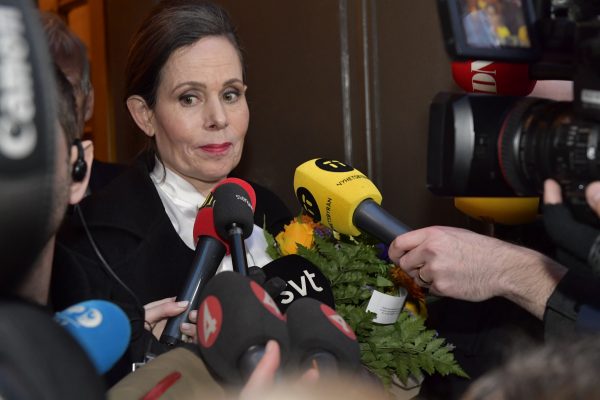 As the allegations against Arnault surfaced, an unprecedented public controversy followed, with academy members attacking each other in the media. Eventually, five members, including secretary Sara Danius and Frostenson, left the academy.
The Swedish king intervened, and in May, the rules were changed to allow members to formally resign, which meant that four members left the academy for good (only two of whom were connected to the Arnault scandal).
Another four members are still not participating in the work, which means the academy is now down to a mere 10 active members, which under current rules means they can't admit new members.
Under these circumstances, the academy announced that there would be no Nobel Prize in Literature awarded in 2018. A kind of reconstruction effort is underway, but it is still unclear what future direction the academy will take.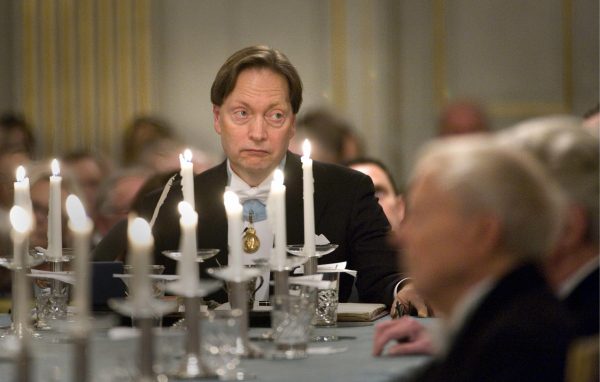 Some of the members who left their seats demanded that former secretary Horace Engdahl—a close friend of Arnault—resign, or they else wouldn't return.
In June, Arnault was formally charged with two counts of rape; he now awaits trial. He denies all allegations of sexual misconduct.
The Swedish Academy plans to grant two Nobel Prizes in Literature in 2019.