Second in length only to Alaska, Florida has a huge coastline when accounting for both the Atlantic and Gulf of Mexico coasts. With so many vacation-worthy towns to choose from, my family recently traveled to Delray Beach to combine a restful beach trip while mixing in memorable action for our two pre-teen kids.
We were attracted to Delray's location on South Florida's ocean, and the first thing we noticed upon arrival was the weather—in springtime, it may very well be perfect. The powerful sun tanned our skin while the ocean breeze prevented overheating.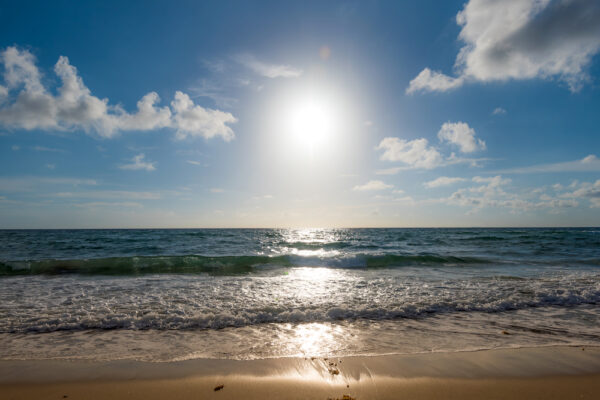 We enjoyed exploring Delray's parks, restaurants, bars, galleries, shopping, and attractions on foot. While strolling the main artery on Atlantic Avenue, we assimilated into the medley of year-round residents, seasonal "snowbird" retirees, and tourists all moving to Delray's cheerful pace.
A pavilion marks the entrance to the beach where Atlantic Avenue intersects the famous A1A, which runs north-south nearly the entire ocean-side of Florida. After entering the handicapped-accessible route to the sand, we were greeted by young friendly attendants eager to help us settle in for the day with a chaise lounge, umbrella, and cabana rental. The relaxation from sitting on a beach chair under an umbrella with feet in the sand was accentuated by the hypnotic rhythm of crashing waves and the view of the ocean.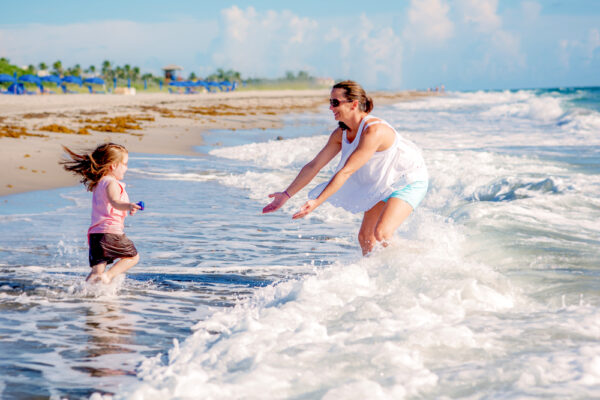 Though my wife and I would have been content to do nothing more than read, stroll the beach, cool off in the ocean, and then repeat, our kids were full of energy and ready for action.
Water Skiing Without the Boat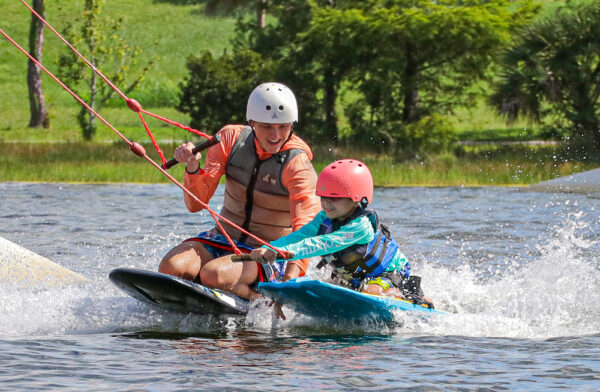 After a short Uber ride north to West Palm Beach, we arrived at Shark Park 561, founded by the son of golf legend Greg "The Shark" Norman. It's among a growing number of wake park facilities that employ a tower and cable system to pull riders around a lake course instead of using a motorboat.
We quickly navigated through electronic waivers, helmet and life-jacket fittings, and choice of kneeboard, skis, or wakeboard. We arranged a lesson with Donnie, a tall sandy-blond-haired, wiry 17-year-old high schooler.
Donnie started my kids on kneeboards, the easiest way to learn. After some on-land coaching, Donnie left us to take a solo lap around the course. One at a time, my kids received the rope handle from the cable operator, who offered some last-minute encouragement, and then counted "Three, two, one, go!"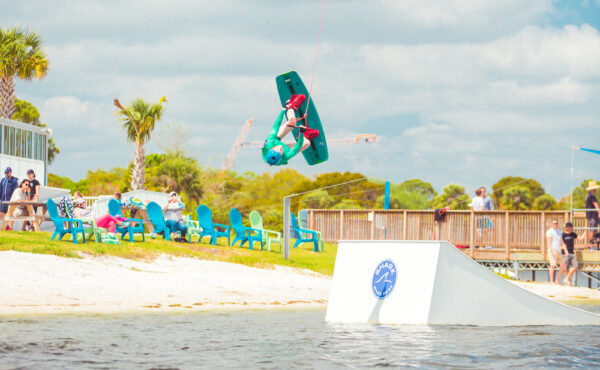 The slack in the rope tightened and off they went, pulled from the dock's ramp like a rock skipping across the lake to an expectant Donnie who received and stabilized them on the water, and taught them how to navigate the sharp tug of the cable at the four turns on the course. Donnie got both kids both riding and having fun from their very first try.
I was not so lucky! I tried a wakeboard and succeeded in getting up on the water one out of five attempts, only to fall at the first turn. After numerous comical "Dad wipeouts" I was content to sit on the dock with a drink and newfound appreciation as I watched the young locals' fluid riding styles and epic jumps where they twirled and flipped through the air.
Surfing With Nomads
While the wake park was great fun, the kids also wanted to surf an ocean wave, and the Nomad Surf Shop just north of Delray in Boynton Beach was the place. Founded by Ron Heavyside in 1968 out of the back of his father's TV repair shop, this second-generation institution has outfitted and inspired South Florida surfers for over 50 years.
The quirky pastel-colored building was abuzz full of shoppers looking for Nomad branded apparel and surf gear while bopping their heads to the Bob Marley music. The staff outfitted our kids in rash guards, a neoprene shirt that protects the stomach from irritation and shoulders from sunburn.
We were put at ease by our instructor John and followed him out to the back where he selected foam-topped longboards for us. We then walked a block to the beach where John's lesson began on the sand teaching us how to lay and paddle on the board, assume a push-up position, and then pop to our feet once inside the wave.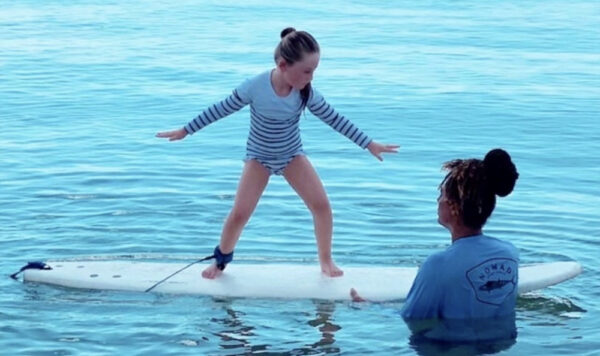 It was now time to try it in the water.
John walked backward through the gentle waves, guiding both kids' boards through the shallow warm waters. He helped each child get into position and then gave them a swift push into the wave, shouting encouragement to pop to their feet.
With most of the work done by John, both kids surfed a half-dozen waves. Their jubilant expressions were triumphant as they stood on the board skimming atop the whitewater.
Even Dad got up on a few waves with the help of John's instruction.
Nomad is like a meet-up center for the local surf community that is also welcoming to tourists and first-timers. In addition to gearing up and taking lessons, you can stop in for organic coffees, juices, avocado toast, and acai bowls served out of their food truck.
With our fresh firsthand experience with the challenge of surfing, we encountered another Delray local scene as we were taking our daily stroll on the beach. There were enormous, colorful sail-like kites flying above the ocean and sand. On closer inspection, these huge sails were attached to the torsos of people on surfboards who were carving turns in the water. The most advanced riders would pull straight up off a wave and fly for several seconds before returning to the water.
Like the wakeboarding teenagers at Shark Park 561 and the surf Nomads, it was a thrill to watch these kite surfers in their natural habitat.
Pinball Wizard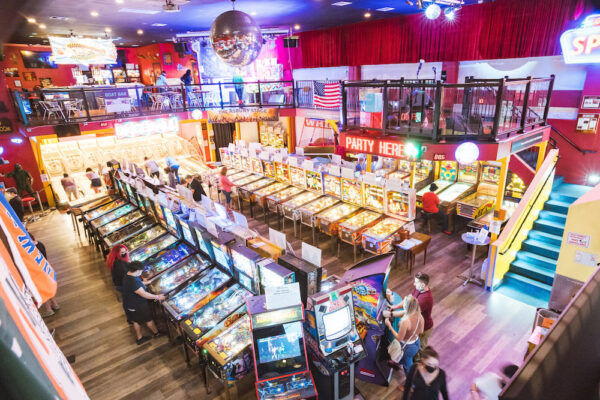 Rounding out the family-friendly activities on dry land was a visit to the Silverball Museum, a collection of vintage pinball and arcade machines. These relics from generations passed were beautifully maintained.
Unlike the tourist-trap arcades where your kid can easily burn through a $100 and then come looking to you for more money to feed the machines, Silverball charges for admission, and you can play as much as you want. Some nights it stays open until 2 a.m., and there's a great bar and food menu to keep your energy up.
Even my wife who hates video games got into the fun, dusting off her Ms. Pacman skills to the surprise and delight of the kids. My son was proud to show me his high score on several of the machines he played. As we were getting ready to leave, a karaoke scene was starting to heat up.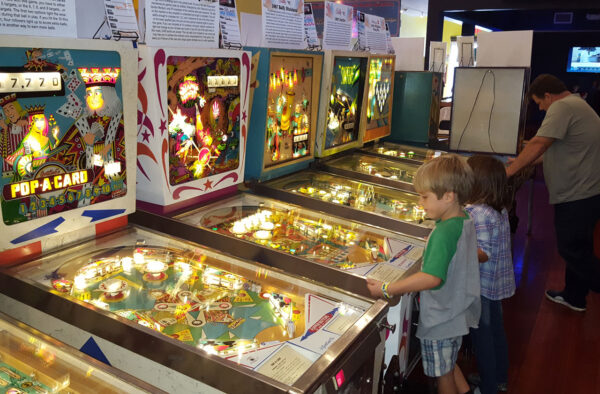 After a week spent enjoying parent time on the beach and action for the kids, our only regret was that we couldn't stay in Delray longer, and we are already plotting our return.
If You Go
Getting There: The preferred airport is West Palm Beach, a small no-stress terminal with lots of direct flights about 30 minutes north of Delray. Fort Lauderdale and Miami airports to the south are also viable options.
Getting Around: Delray Beach is one of the few South Florida destinations where you're better off without a car. Most everything is walkable, and if you're looking for expediency around town you can take the Freebee, a network of GEM (Global Electric Motorcars), which are basically fancy golf carts, and their drivers will take you anywhere you want to go in Delray. You can use the app to request rides. Tips are appreciated.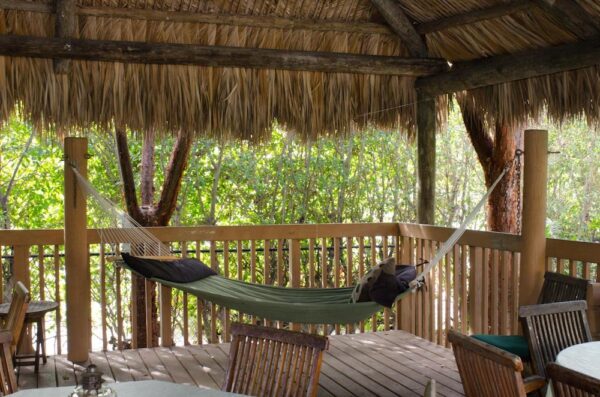 Stay: We loved our stay at the boutique Crane's Beach House. Its location is equidistant to the sand and action of Atlantic Avenue. The full kitchen in the room, laundry facilities, and two pools are extremely convenient for extended stays and families. We especially appreciated the many nooks on the Island-themed grounds to relax with a book or meal.
Other great options are the Opal Grand, which is the closest to the beach, The Seagate, which has a regal beachy vibe, The Ray which is a trendy spot in the heart of the fashionable Pineapple Grove District, and the Colony Hotel and Cabana Club, which is a grand hacienda-style building right in the middle of the action on Atlantic Ave.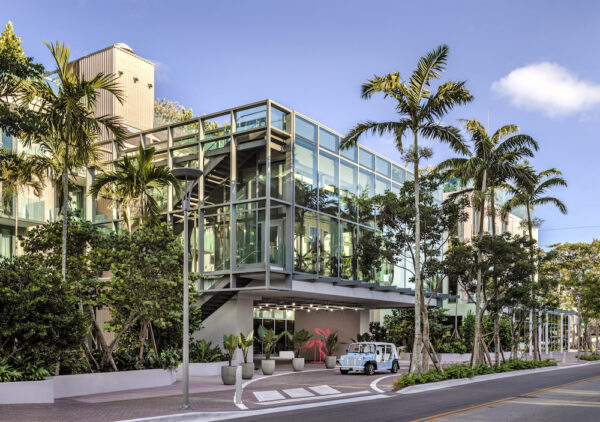 Dine: There is a thriving restaurant scene in Delray. We enjoyed the two upscale restaurants in the Ray Hotel. Celebrity chef and former professional snowboarder Akira Back's innovative Asian fusion was a great choice for our date night, and we had a great meal as a family at the Ember Grill where we enjoyed macaroni and cheese sticks, burgers, salads, steaks, grilled fish, and a strawberry shortcake Baked Alaska served flambé. For a directory of restaurants, see ThePalmBeaches.com/delray-beach/restaurants-bars.
One other special mention is the Delray Beach Market, which houses a dozen food vendors under one roof.
The author was a guest of Discover the Palm Beaches.