Former cat owner James Bowen was a recovering heroin addict when he first met Bob in the spring of 2007. After Bowen eventually published a book starring his cat companion, who became famous as a result, Bowen's life would never be the same. Now, Bob the street cat has died at the ripe age of 14.
The now-famous street cat featured in several books penned by Bowen, his owner. The first, titled "A Street Cat Named Bob," came out in 2012. Three sequels followed, plus a movie about the enigmatic street cat and his owner.
Bowen shared a tribute to his feline friend in a statement.
"Bob saved my life. It's as simple as that," said 41-year-old Bowen. "He gave me so much more than companionship. With him at my side, I found a direction and purpose that I'd been missing."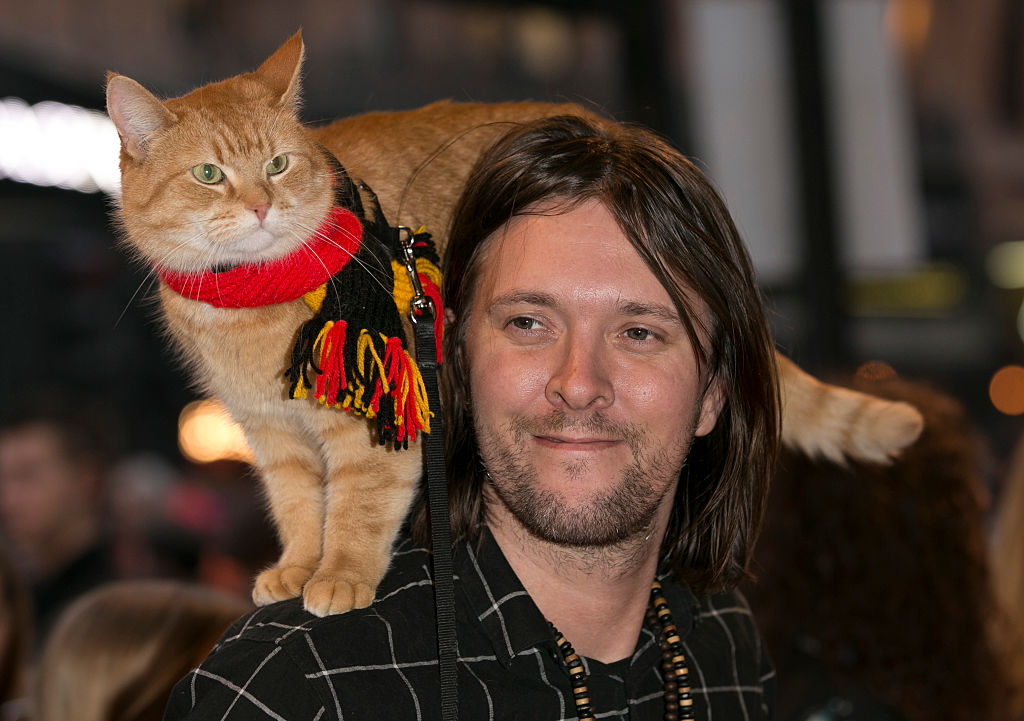 Meanwhile, the books' publisher, Hodder & Stoughton, also shared condolences after Bob's passing in a statement:
"As James and Bob continued to find fans all over the world, Bob led an incredible life meeting well-wishers at book signings, travelling the world and coping with feline fame," they remarked. "He was an extraordinary cat who will be greatly missed."
Bowen first came across Bob as an abandoned cat lying in the hallway in his housing project in Tottenham in 2007. The busker mercifully took Bob to a vet to have an infected wound on his leg treated before returning Bob to the streets again, but soon, he found that Bob started following him around wherever he went.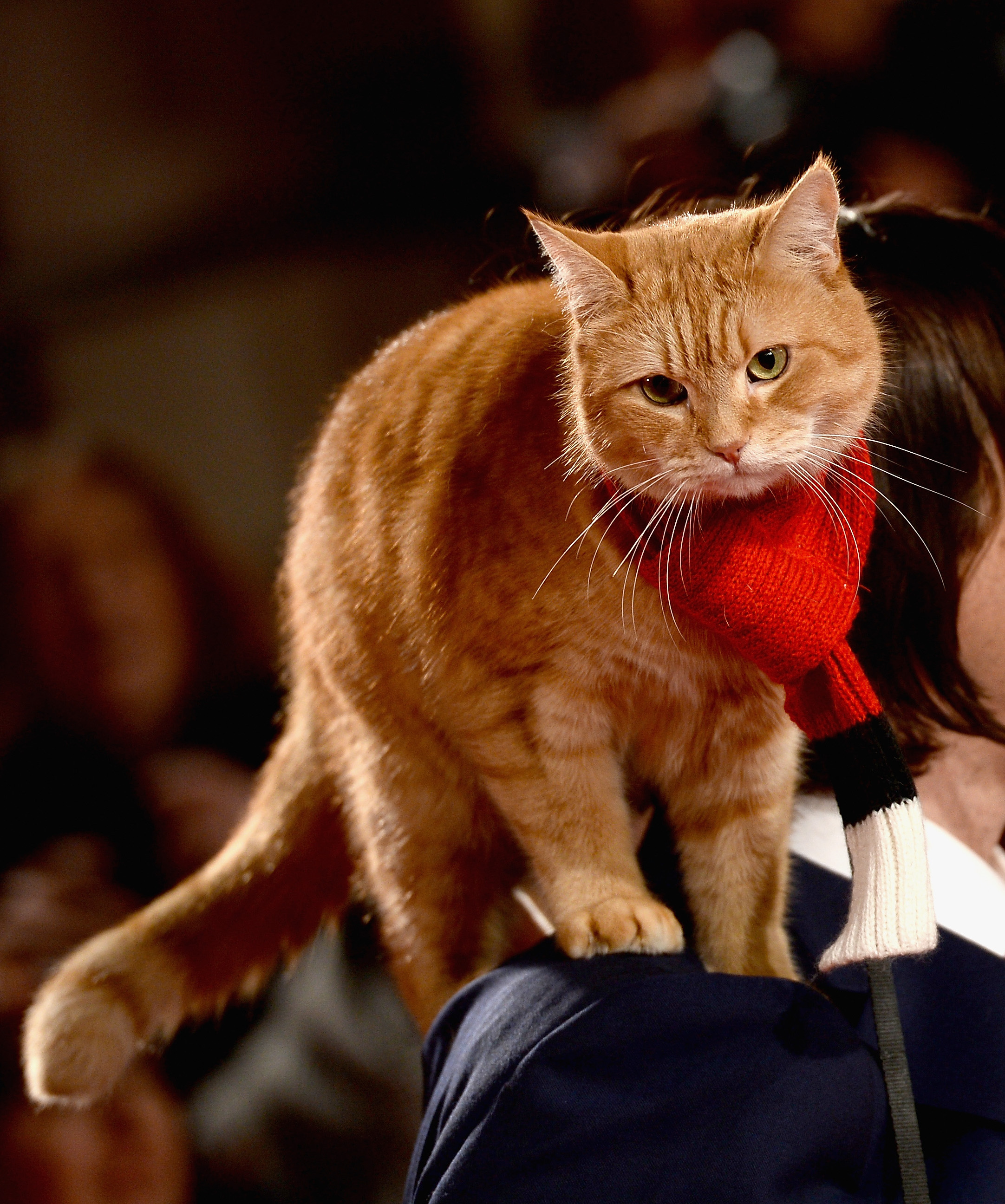 The man began taking Bob along for bus rides, busking on the streets of London, where Bowen resides, and on shifts handing out street newspapers. Eventually, Bowen became the cat's new full-time guardian, and he named the cat after Killer Bob, a character from the TV series "Twin Peaks."
Five years after the friends met, Bowen published the book in 2012, chronicling the memoirs of Bob the street cat. Three books followed: "The World According to Bob," "A Gift from Bob," and "The Little Book of Bob," totaling 8 million books sold globally.
The first volume in the series was eventually adapted as a film in 2016, starring Luke Treadaway as Bowen.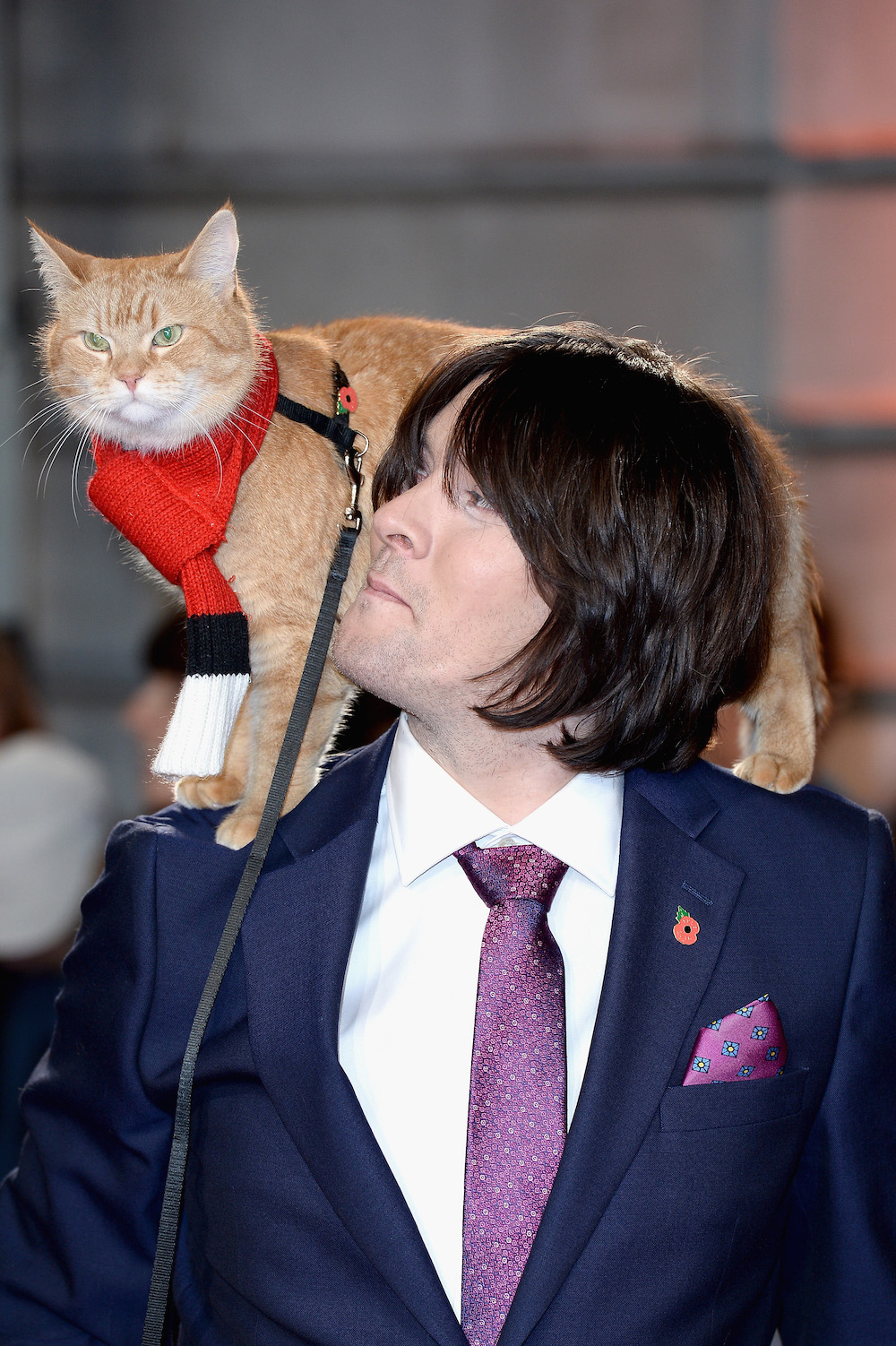 "The success we achieved together through our books and films was miraculous. He's met thousands of people, touched millions of lives," Bowen said. "There's never been a cat like him. And never will again.
"I feel like the light has gone out in my life. I will never forget him."
Nor shall the many fans Bob has touched during his lifetime, as many people on social media made clear sharing their words of condolence.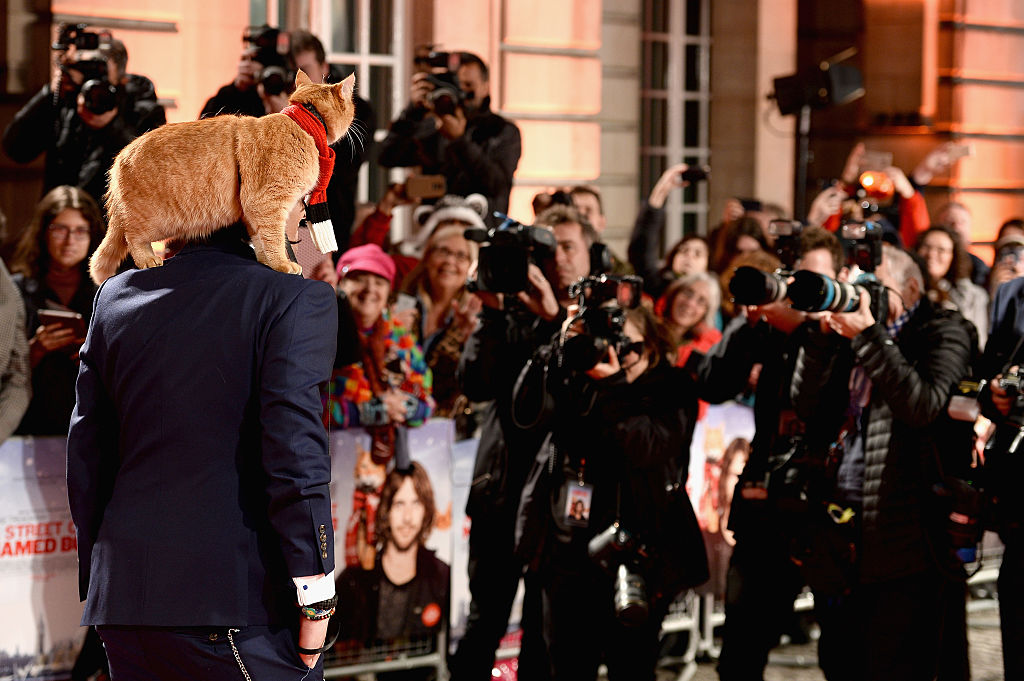 "RIP Bob. The most stylish & coolest street cat in all the land," wrote one person on Twitter.
"I am so gutted Street Cat Bob's died. Met these guys 8 times both out and about and at cat shows and A Street Cat Named Bob was easily my favourite book. That cat saved a man's life. He'll be missed," shared Lucy Isabel.
A third person tweeted, "May he dance amongst the dandelions and chase mice forevermore. Big feels for his bereft owner James Bowen who shared him with the world."