A cat survived a 25-day journey across the Pacific Ocean without food or water, and is currently being nursed back to health through crowd-funding efforts.
The cat was found in a shipping container carried by a cargo ship that sailed to Vancouver, Canada, from Shenzhen, China, which was then transported to the city of Prince George, according to a press release from the British Columbia Society for the Prevention of Cruelty to Animals (BC-SPCA) on April 8.
The release said the cat likely survived by licking condensation that formed on the walls of the shipping container.
"She was pretty [much] skin and bones," Cory Hartel, a foreman at the company that first found the cat, told CTV Vancouver.
The cat, nicknamed "Stowaway," is being nursed back to health by BC-SPCA, who started a crowd-funding campaign for the six-year-old cat's medical expenses.
As of April 15, the donations have surpassed the target amount by about 10 times over.
It is unknown how the cat made its way onto the container.
Nine Lives and Seven Seas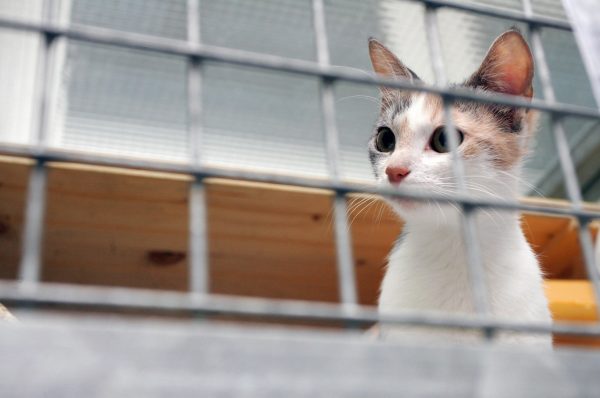 The cat was found inside a 40-foot container that was delivered to an auto glass shop in the city of Prince George, the BC-SPCA said.
While unloading the container, staff found shredded cardboard and styrofoam with bite marks in it.
"As we're unloading it … we're seeing all this Styrofoam chewed up on the edges of all the glass crates," Hartel told CTV Vancouver.
"They're joking, like, there's a big rat in here that chewed up all the Styrofoam, we're laughing, we're not even thinking it's a cat."
Hartel said when they had moved everything but the last two crates out of the container, they finally saw the cat. Staff then contacted animal control officers, who captured the emaciated cat and took it to the North Cariboo District SPCA.
"I knew right away when I heard that this cat had spent weeks in a container that she not only had an amazing story but also that she would require extensive care and rehabilitation to recover from her ordeal," Alex Share, district manager at SPCA North Cariboo District, said in the press release.
"We rushed her to the vet because she was in such poor condition that we knew she would require intensive veterinary care for an extended period of time to regain her strength," Schare added.
Stowaway weighed only 3.3 lbs when the vets received her. She was then quarantined, and is currently receiving medical care.
Since Stowaway has no owner at the moment, the SPCA started raising money to pay for her medical expenses. They estimated that the costs would be about CA$2,760 ($2,069), but donations have already come close to 10 times this amount.
BC-SPCA said Stowaway would need surgery, medication, vaccinations, regular health checks, and daily care to make a full recovery.
After the cat's health recovers, she will go up for adoption, and several people have already expressed interested, CTV Vancouver reported.
Surprisingly, this is not the first time a cat has survived an ocean journey stuck in a cargo crate. A cat was similarly locked in a cargo container while in the United States, and the shipped to France back in 2005.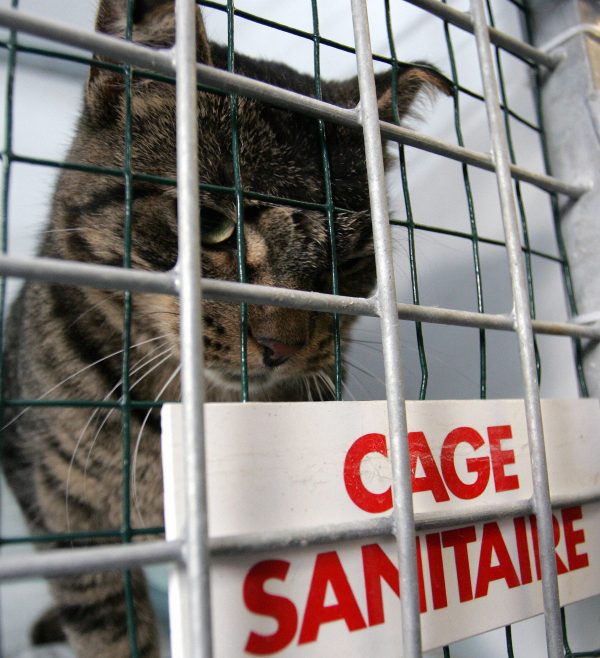 The cat, named Emily, survived an even longer journey of 30 days, without food or water. It may have also survived by licking water from the container's metal walls. The cat was returned back to its U.S. owners after it was found in France.