Bags of baby spinach were recalled from 10 states because a test detected salmonella.
Dole said it was voluntarily instituting the recall because of the test, according to a notice published on the Food and Drug Administration's website.
"This precautionary recall notification is being issued due to a sample of Baby Spinach which yielded a positive result for Salmonella in a random sample test conducted by the Department of Agriculture in Michigan," the administration stated.
The recall affects 6-ounce Dole baby spinach bags and 10-ounce Dole baby spinach clamshells. The former has a lot code of W20308A (UPC code 0-71430-00964-2) and the latter have a lot code of W203010 (UPC code 0-71430-00016-8).
Both have a "use-by-date" of Aug. 5, 2019.
The lot code and use-by date are located on the upper right corner of the bag or on the top label of the clamshell; the UPC code is located on the bottom left corner of the back of the bag or on the bottom label of the clamshell.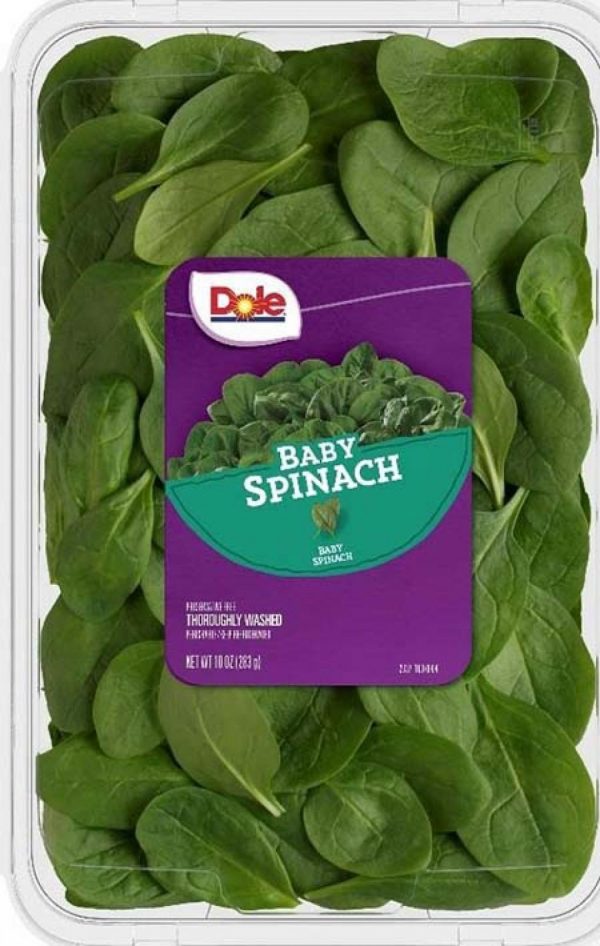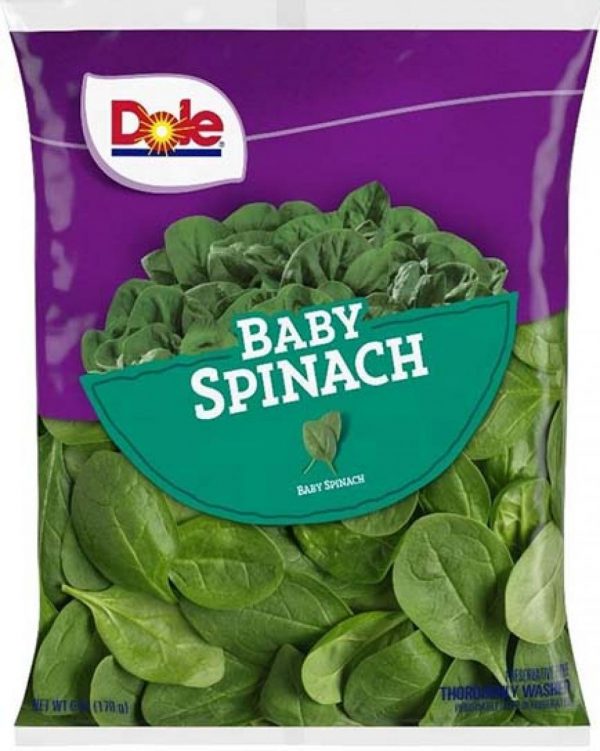 The products were being sold in the following states: Illinois, Indiana, Kentucky, Michigan, New Jersey, New York, Ohio, Tennessee, Virginia, and Wisconsin.
Because the products were expired, officials said they weren't being sold in stores any longer but fear consumers could have the products in their homes.
Anyone who finds the recalled products should throw them out. The company did not offer refunds.
No other Dole products are included in the recall.
Retailers and consumers with questions may call the Dole Consumer Center at 1-800-356-3111, which is open 24 hours a day.
The recall comes about two months after frozen spinach was recalled because of concerns it was contaminated with Listeria. That recall affected 19 states: Alabama, Arizona, California, Colorado, Florida, Georgia, Kansas, Maryland, Missouri, New Mexico, North Carolina, Nevada, Oklahoma, Pennsylvania, South Carolina, Tennessee, Texas, Virginia, and Utah.
Officials said no illnesses were reported in either case as of yet.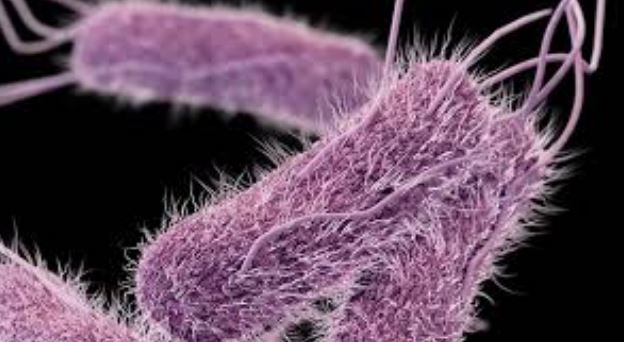 Salmonella
Salmonella is a bacteria which causes an infection called salmonellosis.
"Most people infected with Salmonella develop diarrhea, fever, and abdominal cramps between 12 and 72 hours after infection. The illness usually lasts 4 to 7 days, and most individuals recover without treatment. In some cases, diarrhea may be so severe that the patient needs to be hospitalized. In these patients, the Salmonella infection may spread from the intestines to the bloodstream, and then to other body sites. In these cases, Salmonella can cause death unless the person is treated promptly with antibiotics. The elderly, infants, and those with impaired immune systems are more likely to have a severe illness," according to the Centers for Disease Control and Prevention.
An estimated 1.2 million illnesses in the United States are caused by salmonella every year, including 23,000 hospitalizations and 450 deaths.
The bulk of those are caused by food.
Symptoms include diarrhea, fever, and stomach cramps. People who get salmonella can also experience nausea, vomiting, or a headache.
Symptoms usually start within six hours to four days after getting infected and usually last up to seven days.
People should visit a doctor if they have diarrhea and a fever higher than 102 degrees Fahrenheit; diarrhea for more than 3 days that is not improving; bloody stools; prolonged vomiting that prevents you from keeping liquids down; or signs of dehydration, such as: making very little urine, dry mouth and throat, or dizziness when standing up.