Packages of frozen spinach were recalled because of concerns that they were contaminated with the Listeria organism, a bacteria that can kill people with weakened immune systems.
The packages were being sold in 19 states.
The recall was announced on June 14 by Sprouts Farmers Market, a Phoenix, Arizona-based company. The packages were labeled "Frozen Cut Leaf Spinach," with the organic version also part of the recall.
The spinach was produced by Oregon-based National Frozen Foods.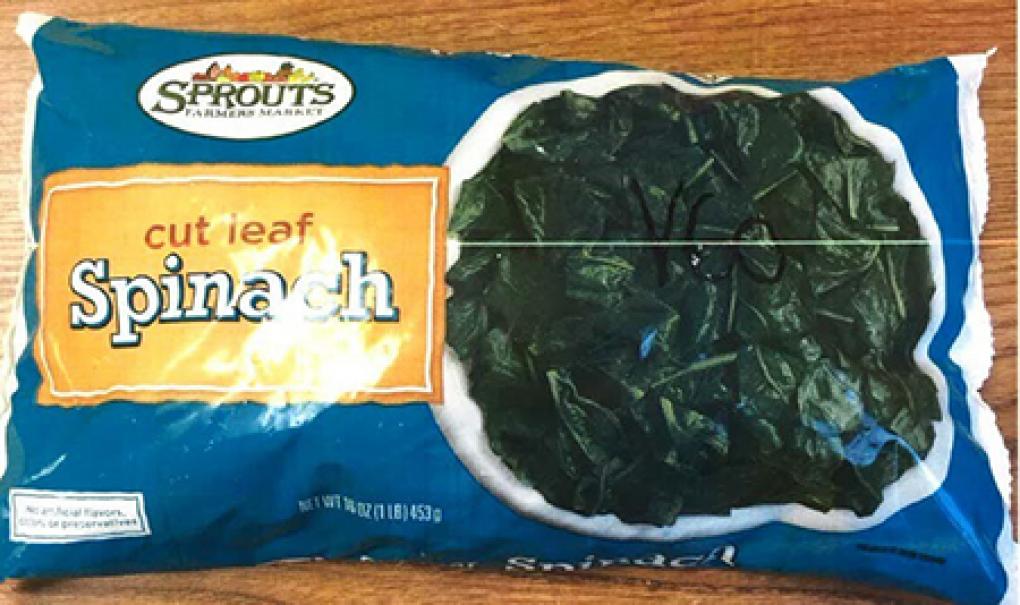 The recall was initiated because the packages have "the potential to be contaminated with Listeria monocytogenes, an organism which can cause serious and sometimes fatal infections in young children, frail or elderly people, and others with weakened immune systems," the company said in a statement posted on the Food and Drug Administration website.
"Although healthy individuals may suffer only short-term symptoms such as high fever, severe headache, stiffness, nausea, abdominal pain, and diarrhea, Listeria infection can cause miscarriages and stillbirths among pregnant women," it added.
The spinach packages were distributed and being sold in Alabama, Arizona, California, Colorado, Florida, Georgia, Kansas, Maryland, Missouri, New Mexico, North Carolina, Nevada, Oklahoma, Pennsylvania, South Carolina, Tennessee, Texas, Virginia, and Utah.
No illnesses have been reported in connection to the product as of yet.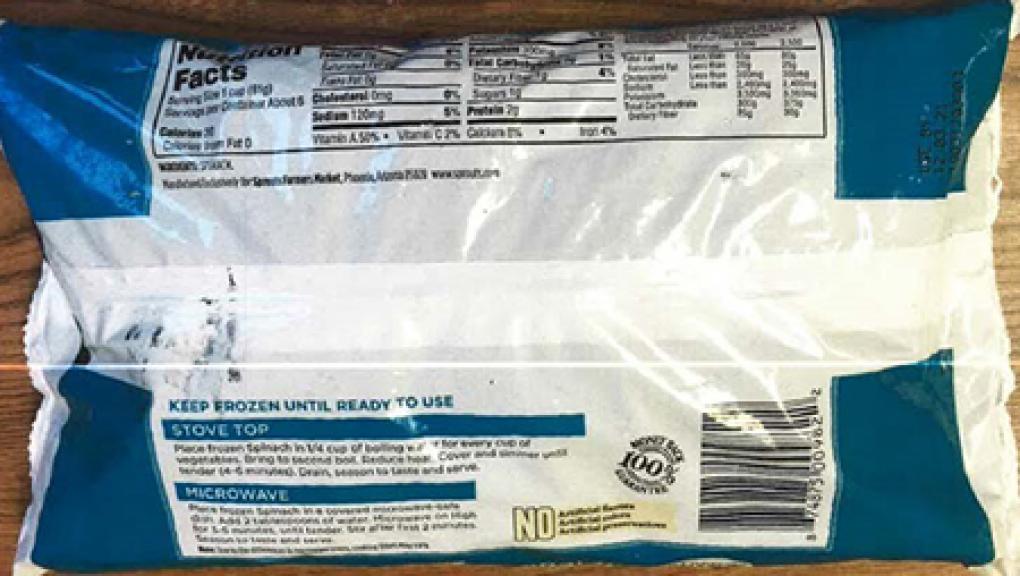 "The recall is due to random sampling which revealed the finished products contained the bacteria. Sprouts Farmers Market has removed all affected product from its retail stores. In addition, Sprouts is conducting an internal investigation with National Frozen Foods to ensure all food safety standards and being met and enforced," the company stated.
Anyone with the products were being urged to destroy them or return them to place of purchase for a refund. Consumers with questions may contact the company at 1 (888) 577-7688 from 8 a.m. to 5 p.m. PST.
The following products were recalled:
Sprouts Frozen Cut Leaf Spinach, 16oz. bag, UPC 87487500982, Lot 19031203A03, USE BY 12/03/21. Identifying information can be found on the back of the package.
Sprouts Frozen Organic Cut Leaf Spinach, 16oz. bag, UPC 87487500991, Lot 19031203A03, USE BY 12/03/21. Identifying information can be found on the back of the package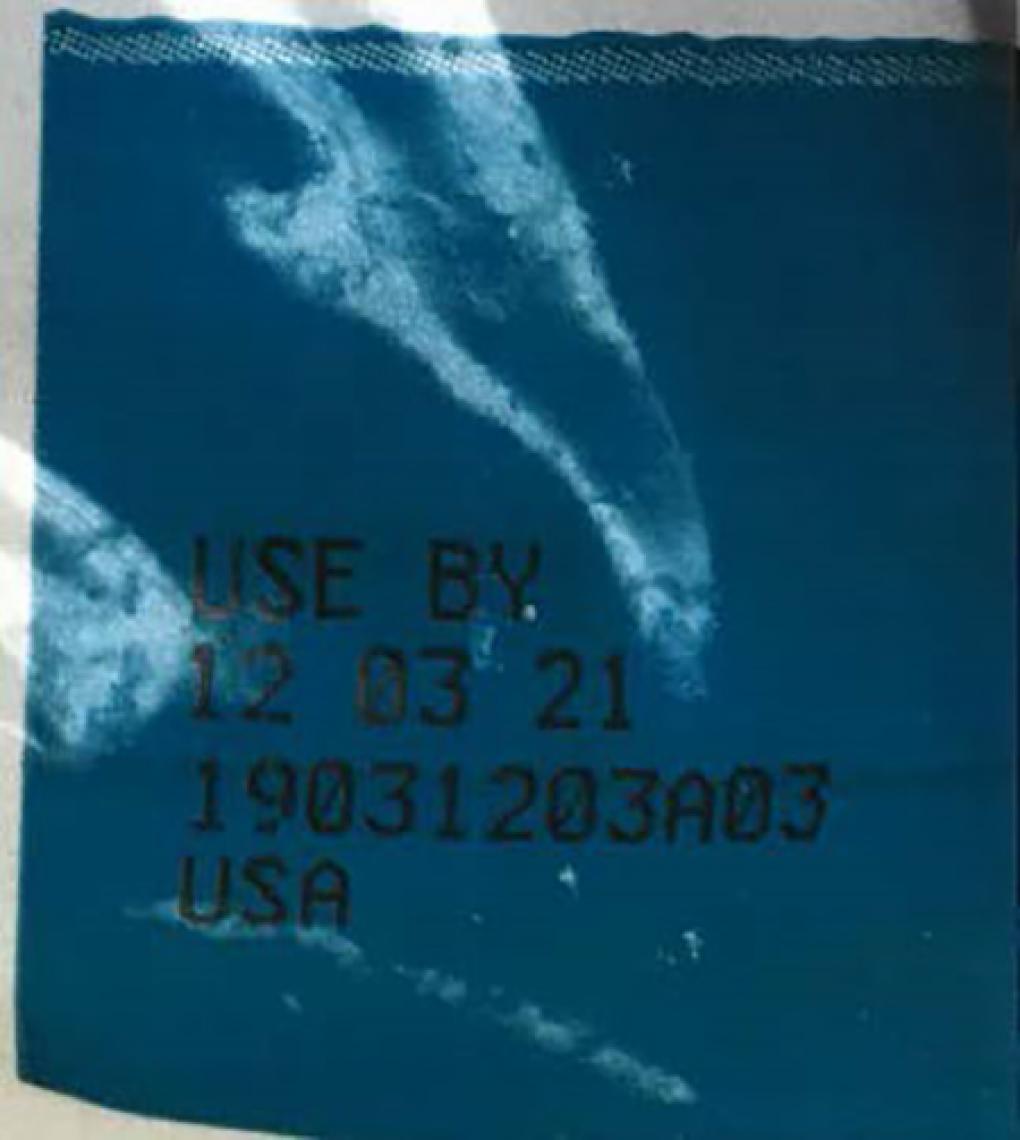 More on Listeria
According to the Centers for Disease Control and Prevention, listeria "is a serious infection usually caused by eating food contaminated with the bacterium Listeria monocytogenes."
An estimated 1,600 people get listeriosis each year in the United States, with about 260 cases proving fatal.
Symptoms include a headache, stiff neck, confusion, loss of balance, and convulsions in addition to fever and muscle aches.
"People with invasive listeriosis usually report symptoms starting 1 to 4 weeks after eating food contaminated with Listeria; some people have reported symptoms starting as late as 70 days after exposure or as early as the same day of exposure," the agency stated.
Listeria outbreaks are often reported on dairy products and produce, with recent outbreaks including soft cheeses, celery, sprouts, cantaloupe, and ice cream.
Preventing listeria can take different forms. Two steps people can take, according to the agency: Make sure the label says, "Made with pasteurized milk," and be aware that Hispanic-style cheeses made from pasteurized milk, such as queso fresco, have caused Listeria infections, most likely because they were contaminated during cheese-making.
For people at high risk, such as pregnant women and older adults, precautions can include avoiding eating soft cheese, such as queso fresco, queso blanco, panela (queso panela), brie, Camembert, blue-veined, or feta, unless it is labeled as made with pasteurized milk.