In February 1928, an astounding feat of railroad engineering was completed when the first locomotive passed through the 6.2-mile-long Moffat Tunnel, connecting the eastern and western sides of the Continental Divide in Colorado's Rocky Mountains and shortening the distance between Denver and the Pacific Coast by 176 miles. Later, the construction of U.S. Highway 40 over the 11,307-foot summit of Berthoud Pass would further provide access to the stunning landscape of Grand County and its two crown jewels—Grand Lake and Rocky Mountain National Park.
Today, the region is one of Colorado's prime tourist attractions: a mecca for hikers who wish to explore hundreds of miles of trails; boaters who enjoy skimming over the glassy surface of Grand Lake, Shadow Lake, and Lake Granby; winter sports enthusiasts heading for the myriad slopes of Winter Park; and those who simply take delight in delving into the region's multiple shops (many with fantasy Western facades), watering holes, and eateries.
Picturesque though it is, you don't have to look far to see the scars left behind by the East Troublesome Fire that between Oct. 20 and 23, 2020, caused residents to flee with little more than the clothes on their backs as its flames consumed 87,000 acres and came within a wisp of wiping out the village of Grand Lake and its historic Grand Lake Lodge.
Even so, when I recently visited the region, nature had already begun the process of regeneration. And by next spring, after a thick blanket of snow melts away, Grand County can look forward to a fresh new landscape of verdant grasses, a rainbow of wildflowers, and the beginnings of a new forest of seedling pines and aspens.
Grand County may not have the gilded cache of Vail or Aspen, but it is far from undiscovered. The townships surrounding the lakes abound with every type of shop and lodging imaginable—from mountain bike rentals to fine dining. Grand Lake village even hosts a professional repertory musical theater that during the summer months is known for attracting rising Broadway talent.
But it's Winter Park (with its direct access by train) that seems determined to make itself into Colorado's next marquee destination, whether for skiers anxious to explore its challenging mountain or summer mountain-bikers who take devilish delight in hurtling down its double-black-diamond runs on two wheels. When I visited the mountain and hiked down from the top of the gondola, the hills were alive with the buzz of construction that was creating row upon row of new condos.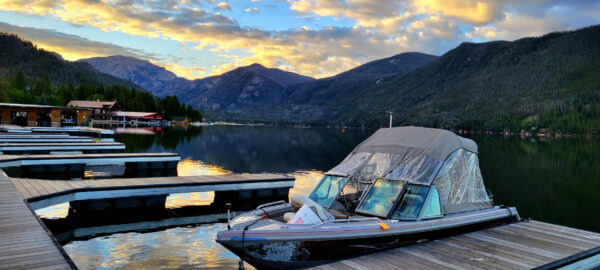 Unlike Grand Lake, with its multimillion-dollar waterside homes (and boathouses), or Winter Park with its Aspen aspirations, the town of Granby has remained decidedly working class. But that may be changing with the arrival of a sprawling new resort development called River Run. This enormous, multi-acre designed community (like a cross between "The Truman Show" and "Westworld") offers perfectly laid-out lanes of commodious villas; "rustic" glamping in a replica of a Conestoga wagon; and the chance to "camp" in your own Airstream trailer or a dirt patch where you can park your own RV land-yacht. There's a community center, multi-attraction children's playground, a mini bowling alley and video arcade, a lavish swimming pool, three "lakes," a general store, banquet rooms, and convention facilities.
Created and managed by Sun RV Resorts, the hope is that River Run can become a family destination unto itself as well as an ideally situated jumping-off point to explore the surrounding countryside.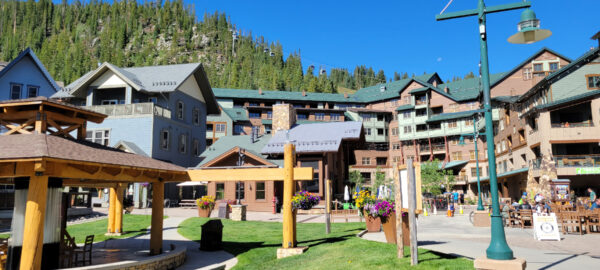 But while River Run will unquestionably provide employment opportunities and much-needed tax revenue for Granby, its creation has not been popular with everyone I spoke to, including a former forest service ranger who lamented the loss of the rolling grassland where herds of pronghorn antelope used to graze.
It comes down to: "What's the price of progress?" Not surprisingly, it's the same question we've been asking since the days of John Muir.
When You Go
Grand County: Colorado.com/articles/grand-county-grand-lake-winter-park-hot-sulphur-springs-more
Grand Lake: GoGrandLake.com
Winter Park: PlayWinterPark.com
River Run: SunRVResorts.com/river-run
Jim Farber is a freelance writer. To read features by other Creators Syndicate writers and cartoonists, visit the Creators Syndicate website at Creators.com. Copyright 2021 Creators.com