It's a beautiful summer's day in picturesque Portsmouth, New Hampshire and your kids are busy making a cup of tea from a sprig of mint chocolate from Mrs. Goodwin's Victorian garden.
As they are just about to invite you to join them in a two-story, 18th-century-inspired treehouse, a kaleidoscope of butterflies flitters past and entices them towards a lush green lawn where other children are playing a game of hoop rolling abounded by an infusion of salt air.
This is Strawbery Banke—not 200 years ago, but today where you can trade in a day of playing on cell phones and modern day playgrounds for a real life day filled with authentic yesteryear pastimes in gardening, lawn games, and even the colonial constructs for making fairy houses.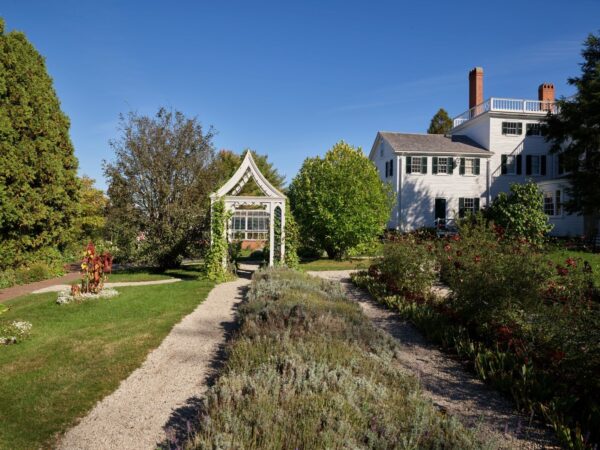 Named after the bounty of wild berries that graced its 10 acres of coastal fields, the working village museum is made up of a variety of antique homes and buildings including a tavern dating back to 1750, all dragged from nearby neighborhoods at a time when these architectural storytellers nearly became casualties of gentrification.
The grounds boast a collection of awe-inspiring gardens where century-old Russian carrots are still grown and ancient gardening traditions are staunchly followed.
One of them is an award-winning garden created literally out of the diary of one of New Hampshire's earliest first ladies.
Sarah Parker Rice Goodwin, the wife of New Hampshire's Civil War-era Governor Ichabod Goodwin, was considered an accomplished avid gardener — or as Strawbery Banke curators are quick to emphatically say—still is.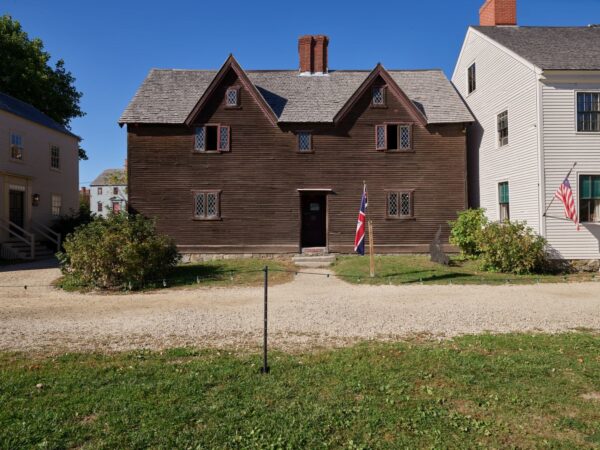 Complete in bonnet and Victorian garb, Mrs. Goodwin is always on hand to show kids how to make old-fashion toy like kites and spinners, using sticks, twine, parchment paper and other earthy material. She also will peruse her gardens with them and teach them the names of the vibrant collage of period flowers that bloom all over the grounds.
For the ultimate in a make-believe afternoon tea parties, limoge-like blue and white tea cups are set on rough-hewn tables in the Children's Victorian Garden, an interactive paradise where garden scavenger hunt, making a herbarium, and decoding the secret language of flowers are among the activities awaiting curious young minds.
A Victorian "hothouse" filled with exotic plants dating back to the 1870, is also part of the Goodwin Gardens, which was celebrated with the Preservation Award from The Victorian Society in America.
For the adults and older kids, Strawbery Banke also has a horticulture learning center where modern day gardeners can learn practices like distilling essential oil, wreath making, the fermentation of food, and how to harvest heirloom seeds.
Just across the way from the Goodwin Mansion is the Shapiro House, where Mrs. Shapiro is always busy in her garden and kitchen preserving her Russian-Jewish heritage including growing and preparing ethnically-appropriate food that are strictly kosher.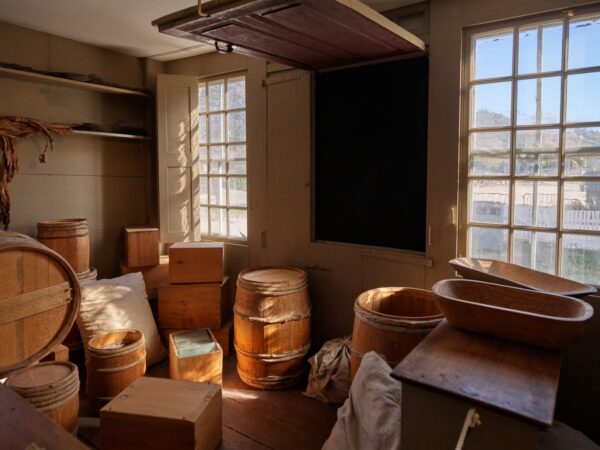 Strawbery Banke also features an interactive ethnobotanical herb garden made up of ancient medicinal herbs used in New England by colonists in the 18th century.
Outside of gardening, kids can operate a cash register from the "old days" at the Discovery Center where a bygone storefront has been recreated inside the 1790 Jones House, the former home of a local farmer and yeoman.
In the off season, these illustrious gardens serves as a backdrop to such dream-come-true events for kids as Ghosts on The Banke, a vintaged trick-or-treating affair where ghosts, goblins and witches appear along candle-lit roads that lead to candy dishes put out at each of the historic homes.
At Christmas, the grounds are bedecked in 350 years of holiday traditions with the village museum's annual candlelight stroll. All that seems to be missing is Ebenezer Scrooge rushing to get home to his London manor.
Throughout the winter, an outdoor skating pond that twinkles light across the sleepy silhouette of Strawbery Banke seems like a come-to-life scene out of a Rockwell painting.
A very different kind of Magic Kingdom awaits your kids here (not to mention you).