SOUTH PADRE ISLAND, Texas—With subtropical temperatures, miles of sugary white sand beaches that have won awards year after year, blue waters, and an abundance of wildlife, South Padre Island is a nature lover's dream. I've always been a soft touch for animals, which is probably why we've had three rescue cats over the years, and whether it flies, swims, or crawls, I'm all in. As it happens, this Texas Gulf Coast destination has critters that do all of the above.
The barrier island is situated on the southern tip of Texas and is only 34 miles long and a half-mile wide. It is bounded on the east by the Gulf of Mexico and on the west by Laguna Madre Bay. Locals refer to these locations as either the gulf side or bay side, which made it simple to keep my bearings. Because the island is on the same latitude as Fort Lauderdale, visitors enjoy balmy days year-round with an average temperature of 74 degrees.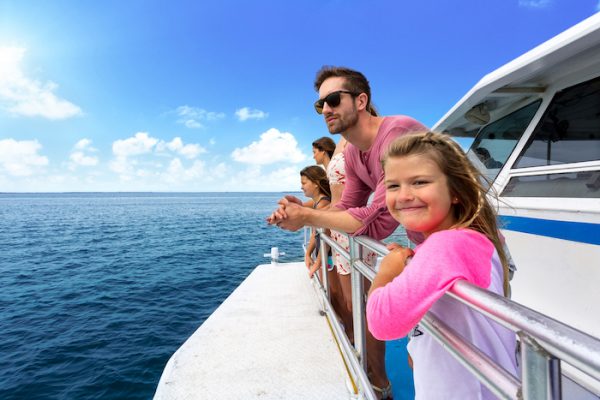 Harlingen
I flew into Harlingen Valley Airport on an inaugural Frontier Airlines flight from Denver, bringing another low-cost air carrier to the central Rio Grande Valley. The ride south to South Padre Island takes about an hour, but I was told that I simply must see a couple of Harlingen's attractions before I left. The first, although not nature-related, was fascinating nonetheless.
Located on the Marine Military Academy is the original full-size casting of the Iwo Jima Monument at Arlington National Cemetery. With a granite base burnished in gold, the massive sculpture depicts the iconic soldiers raising a 78-foot steel flagpole. I felt a lump in my throat as I recalled the sacrifice that this sculpture represented. This is definitely a must-see, especially for any veteran.
The second venue was Hugh Ramsey Nature Park, part of the World Birding Center network. Several trails wind through the ponds, natural landscaping, and bird blinds—wooden fence-like structures with cut-outs, where you can view birds without being seen. During my short visit, I saw green jays, brownish birds with a noisy call known as chachalacas, and a long-billed thrasher with yellow eyes and a colorfully streaked belly.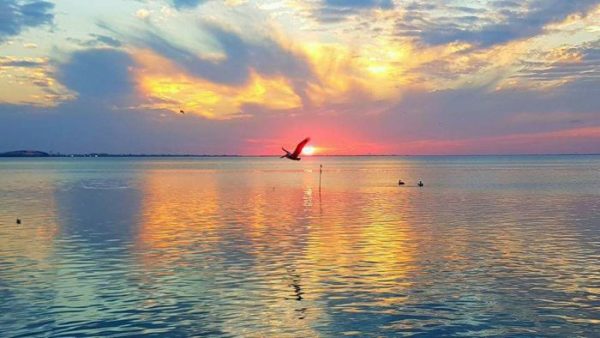 South Padre Island
After departing Harlingen and crossing the Queen Isabella Causeway, I arrived at South Padre Island, the southern part of which is dotted with various hotels, resorts, and small businesses. I was anxious to get to my first stop, the South Padre Island Birding and Nature Center. This world-class facility features a five-story tower with sweeping views of the bay, 3,300 feet of boardwalk, and five bird blinds.
Having both the freshwater of the bay and saltwater of the gulf side by side means that there is a huge diversity of birds you won't find anywhere else. The center has its own naturalist, Javier Gonzalez, who is, not surprisingly, a wealth of bird-related information.
"The center is located at the convergence of two migratory flyways that funnel right down the Texas Coastline," Gonzalez said. "A huge percentage of migratory birds in the Eastern U.S. come through this area. There are times you can see 100 different species in one day." Some of these include roseate spoonbills, clapper rails, and great kiskadees.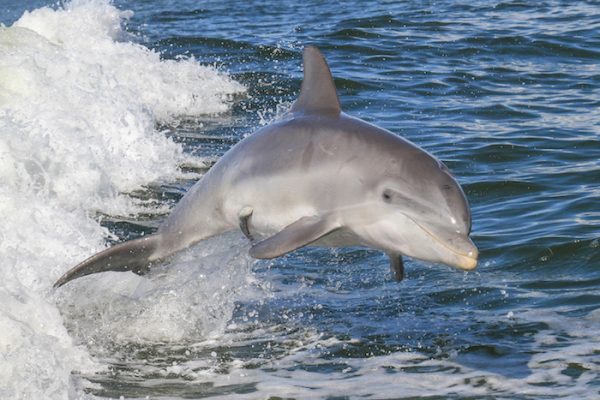 With so much biodiversity on the island, it is inevitable that some of the wildlife might face peril from natural and man-made causes. Fortunately, there are several operations that are actively engaged in protecting these delicate creatures.
My next stop was one door away at the eco-tourism nonprofit Sea Turtle, Inc. Founded in 1977, this organization works to rescue and rehabilitate five species of sea turtles, all of which are considered endangered. The exhibits in this new facility educate the public about the plight of these reptiles, from the small Kemp's ridley all the way up to the leatherbacks, which can grow to be seven feet long. Executive director Jeff George is passionate about his mission and encourages the public to visit this hospital and see the turtles in different stages of rehabilitation.
Located just off the island in neighboring Port Isabel is another rescue operation called the Sea Life Center. The interior looks sort of like an eclectic pet aquarium with various fish and touch tanks lining the walls. The tanks contain marine life such as fish, octopi, crabs, and snails as well as inanimate objects like plastic so people can learn about refuse's negative impact on the oceans.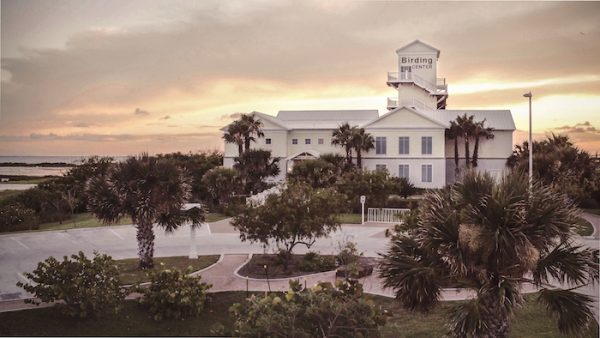 As I started to look around, I almost tripped over their huge resident desert tortoise named Domino who had crawled by my feet. Rescued as a baby, he is now a heavier but friendly fixture who loves to greet guests and will even come right up and sit in your lap if you are on the floor.
Scarlet Colley, who started the center and is affectionately known as the "dolphin whisperer," is passionate about ecology and dolphins in particular. She runs daily Atlantic Bottlenose Dolphin excursions called Fins To Feathers to see the pod that lives in Laguna Madre Bay. Calling herself "a voice for dolphins in the wild," Colley has named them, and they respond to the sound of her voice.
Another charter that guarantees you will see dolphins on your outing is Osprey Cruises. In addition to telling you all sorts of interesting facts about the local dolphins, they offer a close up look at the local sea life. Using a net off the back of the boat, they bring up all sorts of aquatic life that they place in touch tanks for you to examine, including stingrays, crabs, squid, and starfish. They have a climatized cabin, a full bar, snacks, and full narration during the cruise.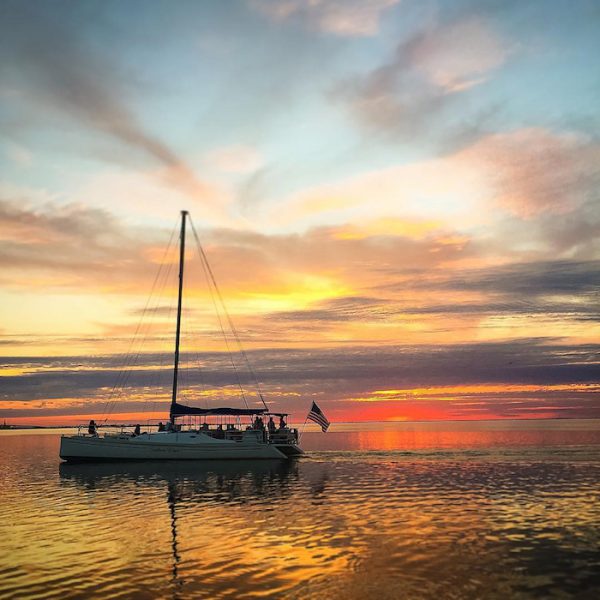 Fishing Charters
There are quite a few fishing charters on the island where you can angle for some black drum, croaker, kingfish, and sheepshead. Another option is to fish off the rocks at the Isla Blanca Park jetty on the south end of the island. I saw a dozen anglers trying their luck for catfish or whiting. One old-timer pulled his line from the water only to find his bait had been eaten. I overheard him muttering, "tricky little fish."
There aren't too many places in the world where you can interact with so much nature in one small locale. In just a couple of days, I was able to see a variety of birds up close and personal, view turtles being rehabilitated, and learn about the ecology of the oceans, all in a gorgeous environment. South Padre Island is one destination that will captivate any wildlife enthusiast.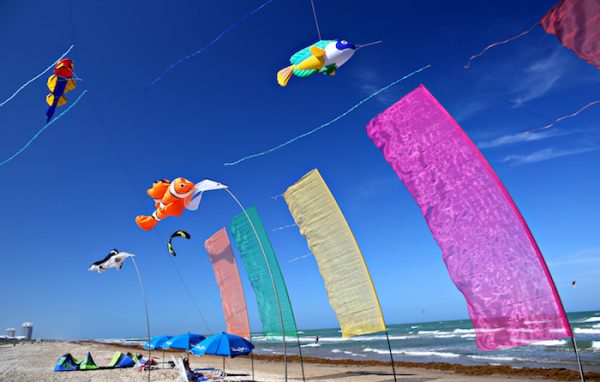 If You Go:
For more information see SoPadre.com
Getting Around: The Island Metro offers free transportation to area hotels, beaches, and restaurants.
The writer was a guest of South Padre Island Convention and Visitors Bureau
Photojournalist Ron Stern, aka "The Global Gumshoe," has covered travel for over 18 years. He is a frequent public speaker and teacher on the subject of travel.