"Where will I stay?" can be the most often overlooked aspect of travel. Your destination and what you'll do once you arrive there garner the most attention of course, with making arrangements for lodging sometimes being the last task on the list. But just as your home serves as the center of all of your activities, your choice of where to lay your head while away from home affects everything you do.
Business trips tend to be brief, one- or two-day solo affairs filled with meetings and business dinners. In these cases, the only time you'll need lodging is for sleeping, making a hotel room the best choice. However, the dynamics of travel change when you're traveling as a couple or with your family. Hotels are certainly an option, but a home in the form of a traditional home, a guesthouse, or a condominium unit would provide the most relaxing environment.
So, how do you find the perfect home for your stay? There are many options, from finding an owner seeking a housesitter to searching for homes rented by individual owners or local vacation home rental agencies.
The most efficient method may be to use a service that manages homes for owners, such as Airbnb or Vrbo, allowing you to search a wide array of homes on one website.
And remember, some of the available properties might not even be on dry ground: Boats with overnight accommodations are also listed.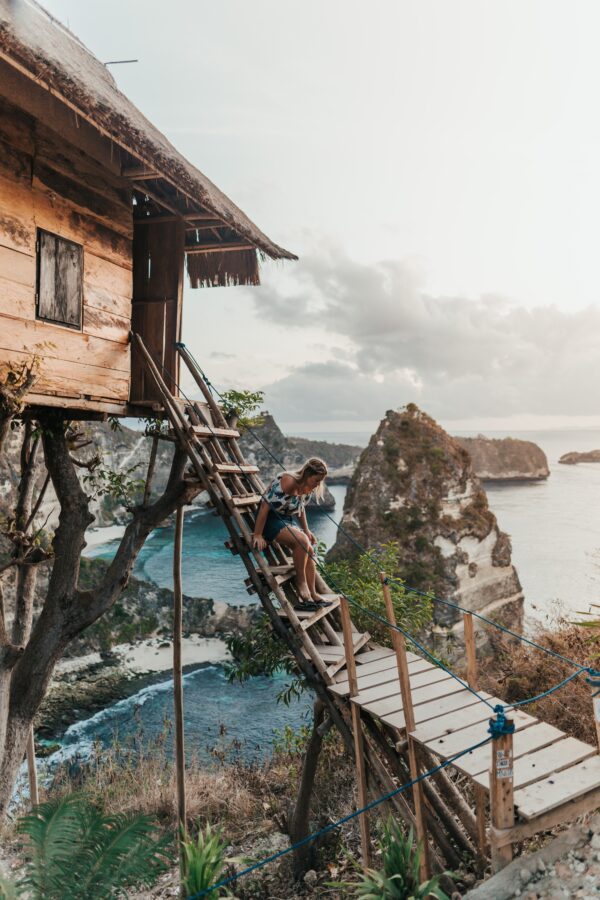 To search for possible vacation homes using a site such as Vrbo or Airbnb, the first step is to pick a destination. Metropolitan areas will have more available homes than other locations. Look at a map of the area to see where you'd prefer to stay, based on its proximity to beaches, museums, fairgrounds, sports arenas, theme parks, or whatever else draws you to the area. Prices often vary based on location, allowing you to match a property to your budget.
Next, you'll need to enter your desired check-in and check-out dates. This will limit the search results to properties available on those dates, saving you time by not showing every property. The next information you'll be asked to provide will be on the number of adults and children who are in your party. Some owners may prefer only adult guests. Similarly, you'll need to advise whether you plan to bring pets, and if so, what type and size. As you provide more information, the search will become more fine-tuned.
Be realistic when considering properties. A family of five and a large dog simply won't be happy in a 500-square-foot backyard guest cottage. If your party includes high-energy children who love to run in and out, a high-rise condominium unit might not be a great choice. Consider parking access if you will have multiple vehicles, as can be the case in cities such as Orlando, Florida, where several families rent a home while they explore local attractions and parks.
In addition to vacation lodging, many homes are available for parties, weddings, class reunions, or other events. One of these may serve as a great venue if you need to host a large gathering, but your home is too small. Be sure to read the fine print, as some properties may not be available for party use and a number of management services have enacted minimum age requirements for short-term rentals.
When you find what seems to be a great vacation home, make time to read the reviews. Those who have rented the home will be a great source of information on how well it matches the listing in terms of its condition, its proximity to noisy airports or highways, or even whether there are nosy neighbors nearby—not everyone is happy living next to a short-term vacation rental.
With a great number of properties owned by individuals, some may be subject to rules that are more strict than others. Examples could include pets and children, but could also extend to smoking, parking instructions, or limits on noise levels after a certain time to avoid disturbing the neighbors. Look for complaints of damage deposits being held back for what may have been minor infractions.
Reading the fine print will allow you to know what is—and is not—included. You may not have access to condominium common areas such as pools or grills, the use of kayaks or golf carts, or to the boat that may be docked behind the home. Don't assume the home will be furnished with basic essentials such as linens and towels.
The bottom line is this: Someone else's home may be your ideal vacation home—if you've done your homework.