The hilarious moment when a sneaky tiger almost slinked by keen-eyed wildlife lovers unnoticed has been caught on camera.
Wildlife photographer Ravindra Jain, 44, captured the humorous moment of the powerful tigress named Riddhi walking past a jeep full of curious visitors at Ranthambore National Park in India in late April.
The mighty tigress was just a few steps away from the jeep, and incredibly, it took almost nearly 10 minutes for the big cat to be noticed by the group.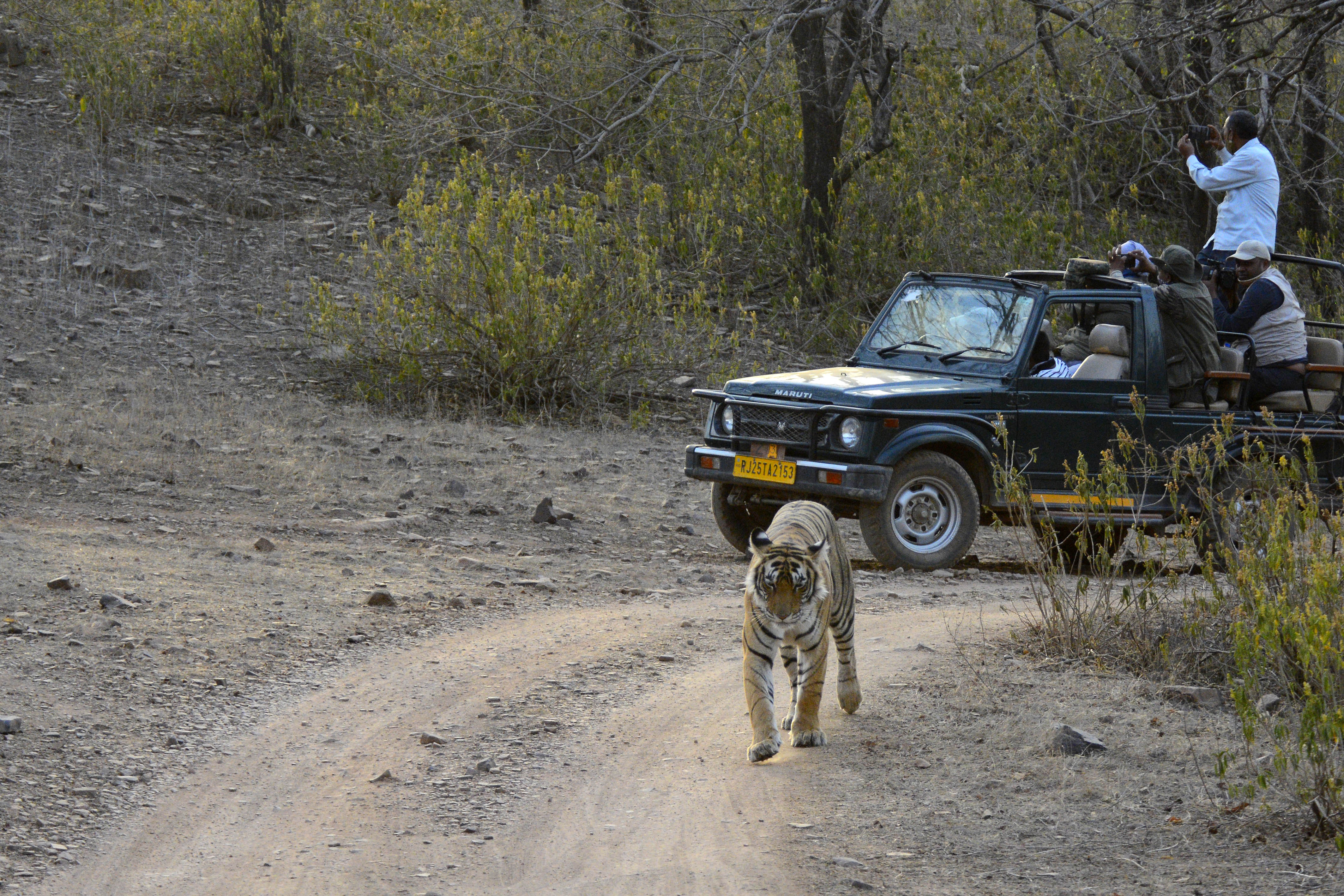 Jain explained that due to tigers and other animals in the park being familiar with safari vehicles—even using them to hide as they hunt—the tiger slid toward the jeep mostly undetected.
He said: "I was almost a hundred meters away from this tigress so I'm not sure what the other photographers were looking for and ignoring this beautiful creature.
"Maybe they were busy seeing some birds or else they would hear the alarm call for tigers and realize they were made for this tiger that was just next to them."
In one of Jain's pictures, a little boy appears to be holding back a smirk as he is among the first to spot the huge striped predator sneaking past their safari vehicle.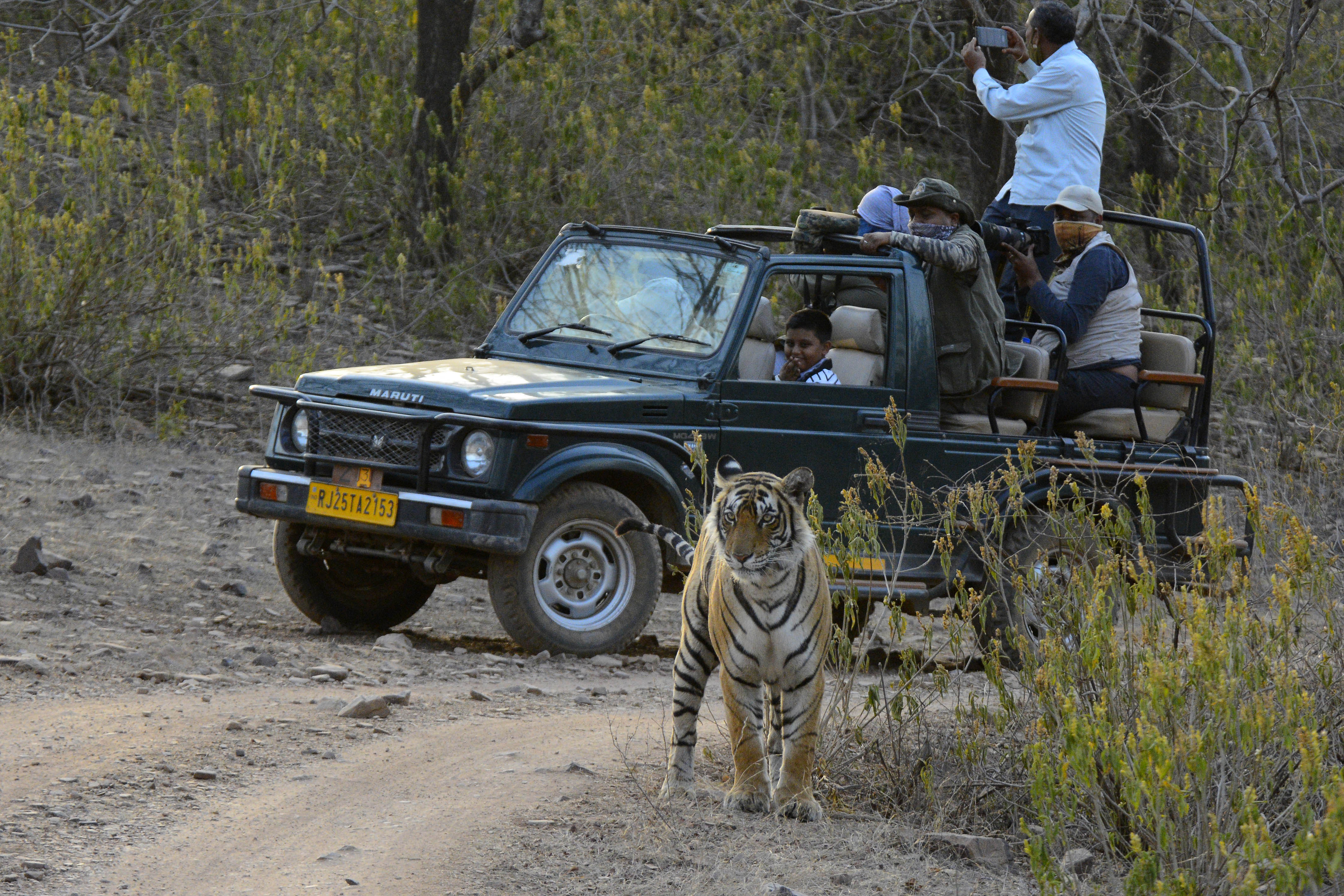 Jain said that, on that hot afternoon, Riddhi the tigress was on her way trying to sneakily hunt.
After spotting deer in the park, she quietly crept into the tallgrass, patiently waiting for around 50 minutes before trying unsuccessfully to pounce for a second time.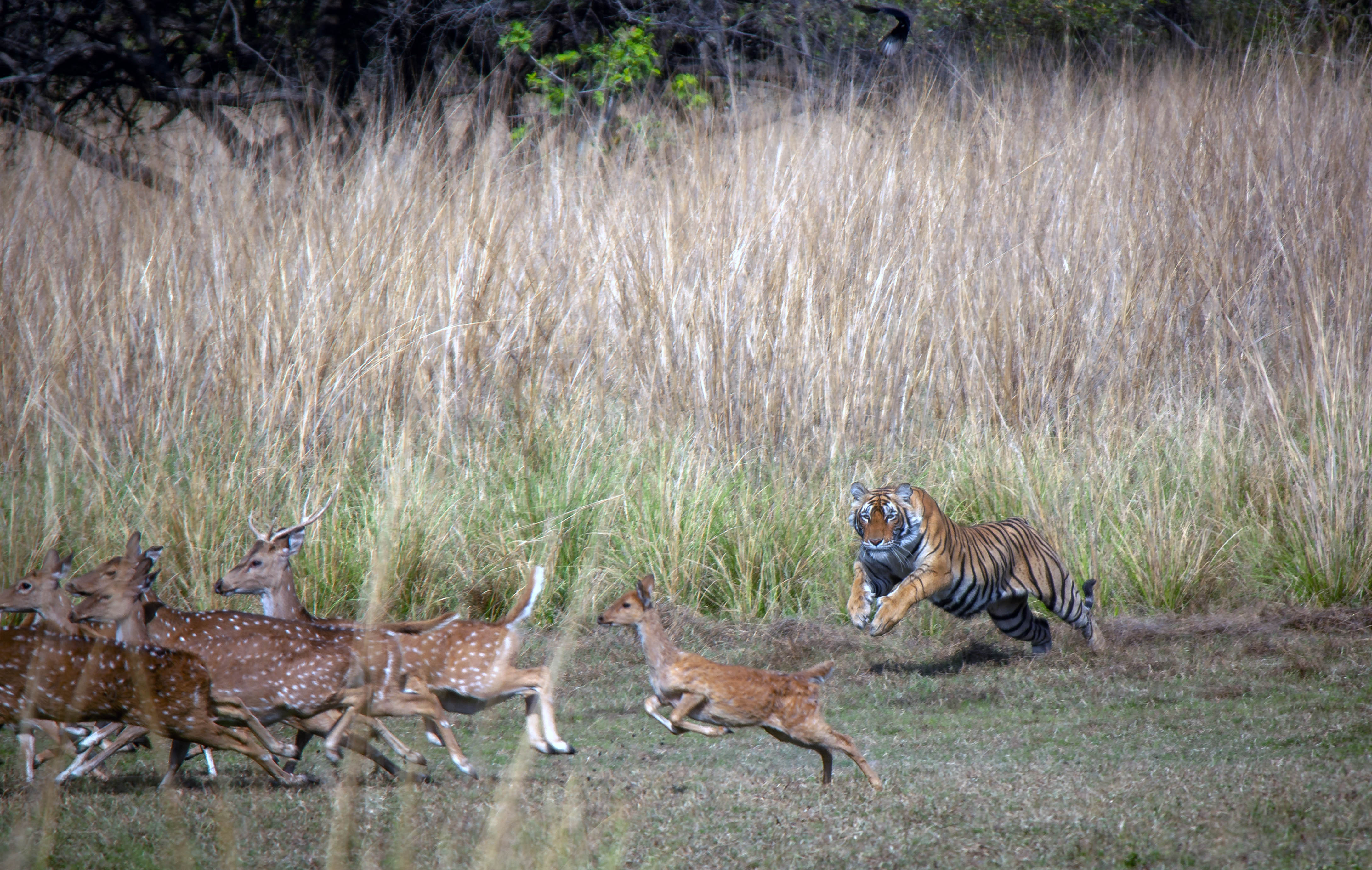 He said: "The deer was close but the tigress could not attack them and when she finally did, the herd of deer ran away and she got frustrated.
"After this disappointment, she sat down tiredly in Raj Bagh Talab, a large pond."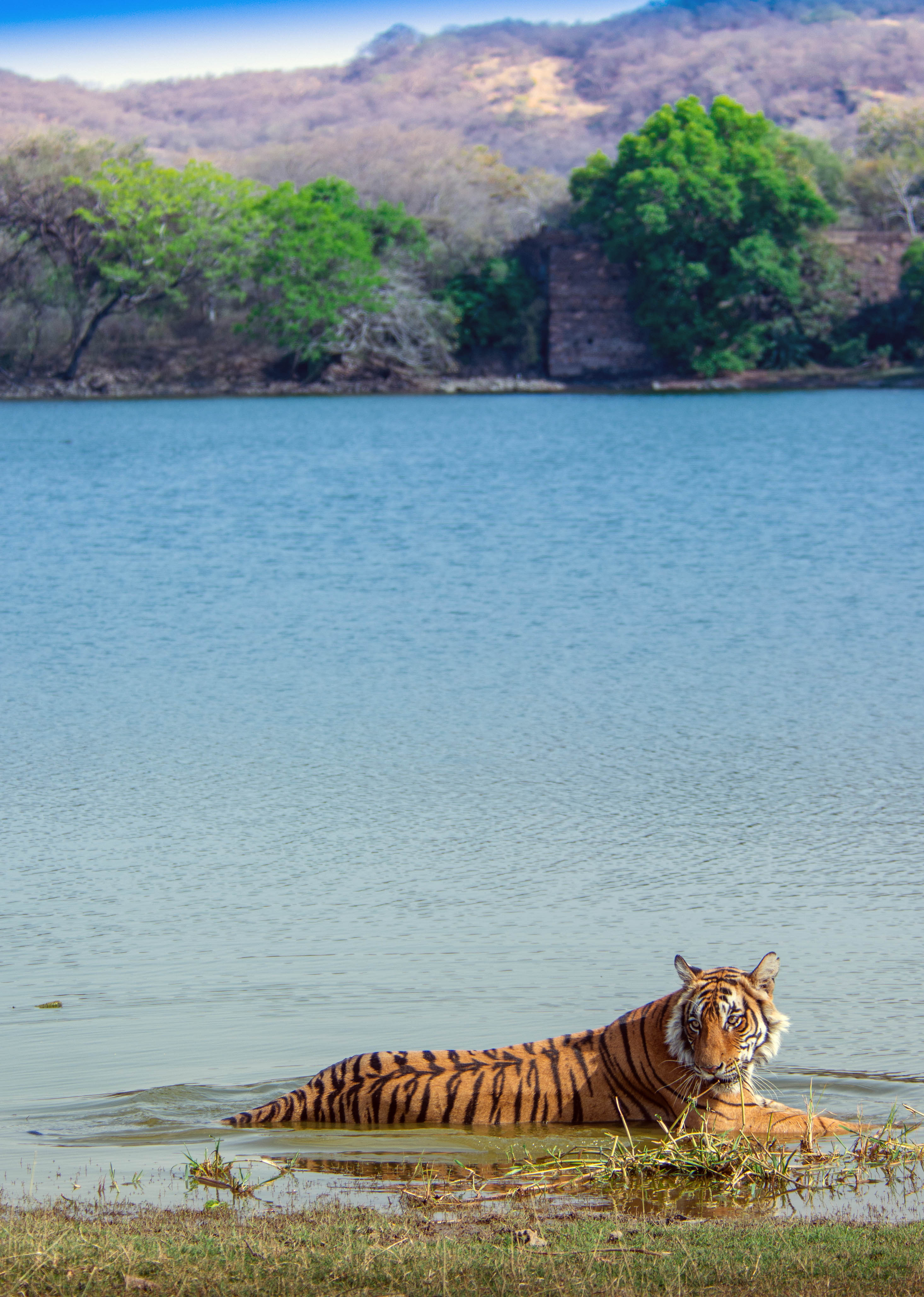 Epoch Times staff contributed to this report.
Share your stories with us at emg.inspired@epochtimes.com, and continue to get your daily dose of inspiration by signing up for the Epoch Inspired newsletter at TheEpochTimes.com/newsletter