There's something about it that speaks to my life, my heart, my emotions.
TORONTO—American soprano Keri Alkema first fell in love with opera after going to see "The Three Tenors" in concert as a high school student in Florida. She was intrigued by the possibilities of the human voice and its ability to express emotions so vividly, and wanted to discover that for herself.
She started her operatic career as a mezzo-soprano and about seven years ago her voice elevated to soprano, opening the door to an unexpected new wealth of vocal repertoire, including the title role in Puccini's "Tosca," one of opera's most coveted parts.

Alkema made her debut as Floria Tosca last fall with the English National Opera. She is now in Toronto where she shares the role with Canadian soprano Adrianne Pieczonka in the Canadian Opera Company's production directed by Paul Curran this spring season. In June, she will head to Germany to perform another "Tosca" production with Opera Frankfurt.
Alkema says she never thought her voice would change to allow her to sing this role she has admired for a long time.
"I love her. She is extremely demanding, not only vocally but emotionally," says the soprano.
"Every emotion—the big emotions that we have as humans—she experiences in a three-hour period. She goes from joy, to jealousy, to hate, to love and loss. It's everything that a human experiences in a lifetime."
Alkema believes that's one of the aspects that make "Tosca" such a powerful opera and why opera companies have been performing it all over the world since its Italian premiere in 1900.
"Everyone can relate to the story, they can relate to those emotions," she says.
Portraying Tosca, the opera diva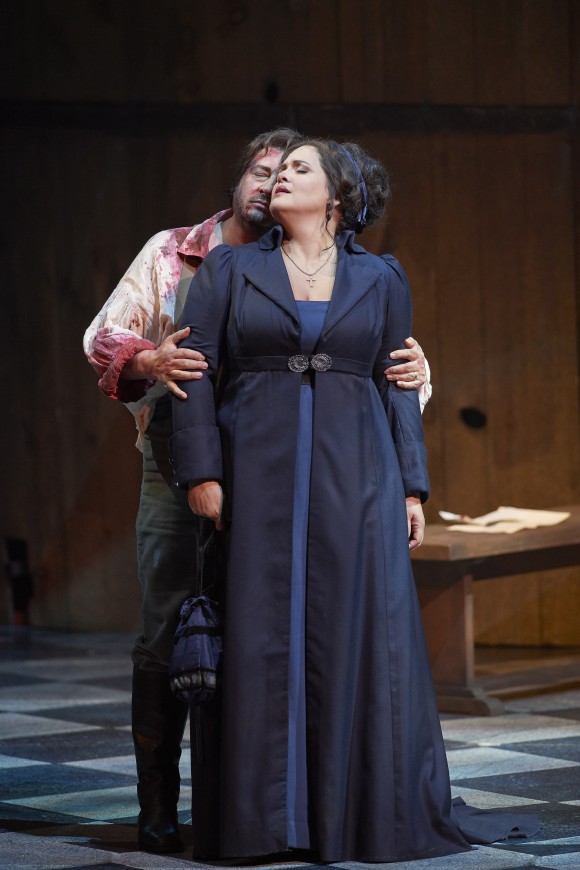 Based on Victorien Sardou's French hit play "La Tosca," the opera is set in 1800 in Rome as Napoleon's army is preparing to conquer the city. Floria Tosca, a singer, becomes torn between her painter lover Cavaradossi and the unscrupulous chief police officer Scarpia. To save her lover from death, she is forced to make critical choices that tap into her deepest strengths and weaknesses.
"I see her as just a very real woman, a woman that has these intense emotional swings," says Alkema.
"I think the struggle was to be able to show those emotions in such a short amount of time and to be able to have it read clearly," she explains.
Alkema says that while it's easy to project emotions that fly fast on a movie screen, it is more difficult to showcase them in a big opera house. The guidance of director Paul Curran in the COC production has been critical in this process, teaching her how to give added beats and moments to the scenes so that audiences can perceive them.
Some of the greatest opera singers, such as Maria Callas and Angela Gheorghiu, have played the part of Tosca, and Alkema knows she has some huge shoes to fill.
"They're enormous shoes," she says, adding that she has spent many hours of study, questioning, and training, including talking to some of the sopranos who have sung the role in the past.
She stresses the importance of portraying the iconic Floria truthfully.
"I think the tricky part is not to make her a caricature; to make her real, to make her a real woman who feels these emotions … to make her someone that all human beings can relate to," she says.
"And yes, she is a diva. I think she is a diva with who she is and the society she is in at the time."
'Tosca' as a first opera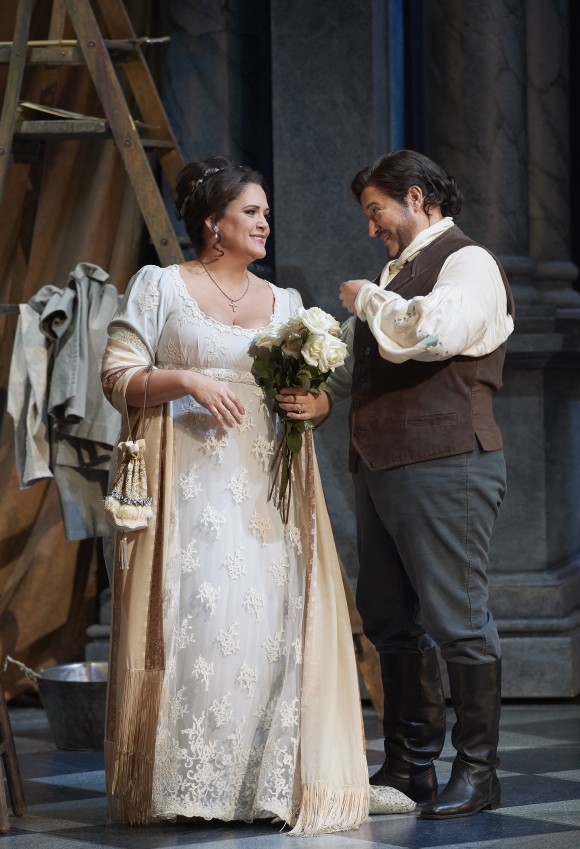 Alkema says Tosca is a great opera for those who have never attended one before.
"I think 'Tosca' is a perfect venue to bring new people in and let them see what opera is all about," she says.
Part of the opera's popularity, she believes, is that people have experienced the emotions they see in it.
"I think it rings true to people's emotions and their hearts, and I think it takes them out of their world for three hours and lets them watch somebody else's drama onstage, rather than their own," she says.
"When you pair that with the music of Puccini it just makes it an amazing night at the theatre."
"There's something about it that speaks to my life, my heart, my emotions," she adds. "I think a lot of people feel that way about Puccini. There's something about his writing—it rips your heart out."
Alkema notes that as adults we tend to keep intense emotions inside. Watching artistic performances such as theatre, opera, and ballet is an outlet, allowing the audience to be in the moment and release those emotions.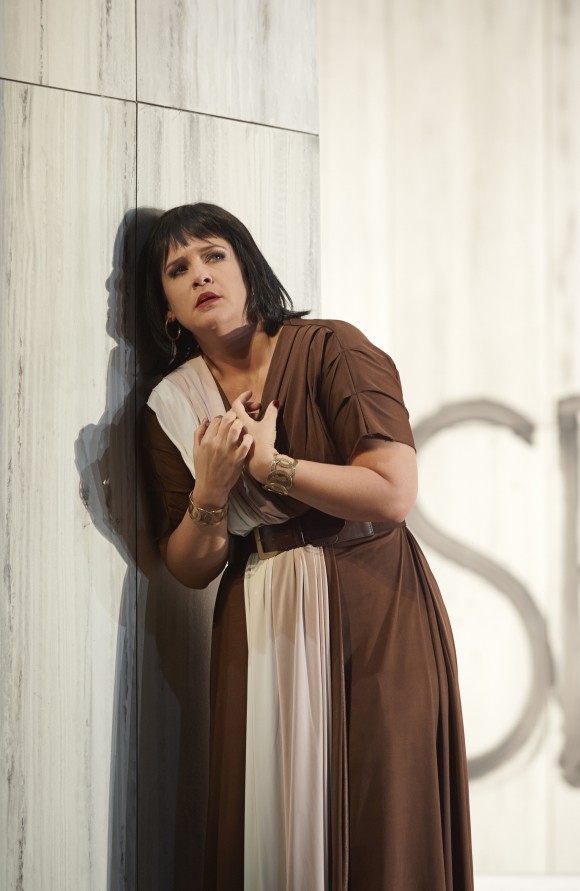 "That's why I love what I do so much," she says. "It's something that has brought me immense joy to relieve my own emotions and also to speak to people who have seen the show, to see how it affected their lives."
The Canadian Opera Company's production of "Tosca" runs April 30 to May 20 at Toronto's Four Seasons Centre for the Performing Arts. For more information, visit: www.coc.ca