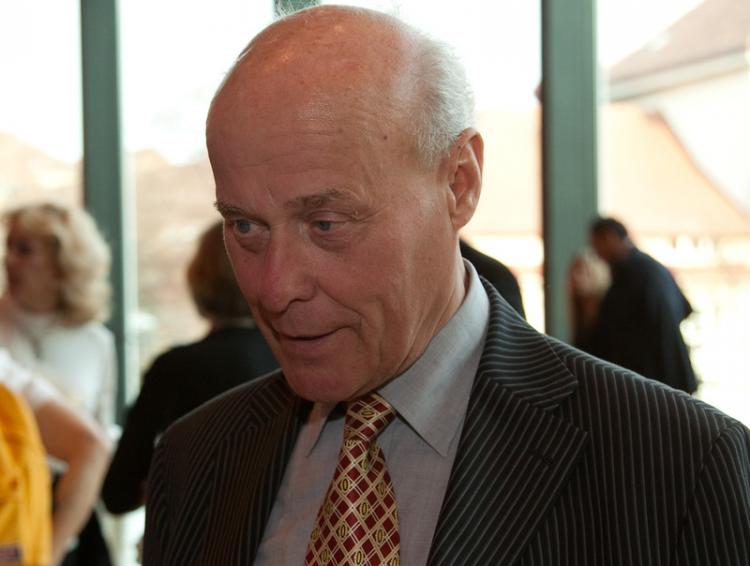 VIENNA, Austria—Mr. Drobetz, a retired district school inspector, was in the audience of the Shen Yun Performing Arts matinee on Sunday, April 5, in Vienna's Stadthalle.
"I liked the show very much. I sensed it as a symphony, a harmony of colors and movement. The music, on entering the hall, was calming and anticipatory, and my anticipation was not disappointed," said Mr. Drobetz, a connoisseur of music and Eastern philosophy.
"What I have seen here is in sharp contrast to the usual fare. Usual offerings here are racy and direct. This is flowing, calmer, pleasant to the eye, and stimulates other senses. They are affairs of the heart—beauty and harmony and grace."
Mr. Drobetz was impressed with the singers: "Their demeanor was something special. I liked their gestures and voices.
"One could sense an elegant restraint and devotion to the audience, not seeking for adoration from the audience."
He felt that the male singers were well cast. "Here, singers are stars. One postures and jokes, and the audience follows; one 'grabs' the audience. This show gives one the impression of being presented with a gift."
He especially liked the effects of the 3-D digital backdrop, which interacted with the performers on stage. He said it was impressive and set the mood.
Mr. Drobetz also enjoyed the ancient Chinese stories and legends told through song and dance: "That is pure Chinese mythology, but listening carefully, one can also sense it to be part of our mythology. There are similarities everywhere."
"In transcendence, man is led toward higher insights, to divine inspirations. That is the similarity with [Western tradition]."
Renate Lilge Stodieck contributed to this article.
The Epoch Times is a proud sponsor of the Shen Yun Performing Arts 2009 World Tour. For more information please visit ShenYunPerformingArts.org