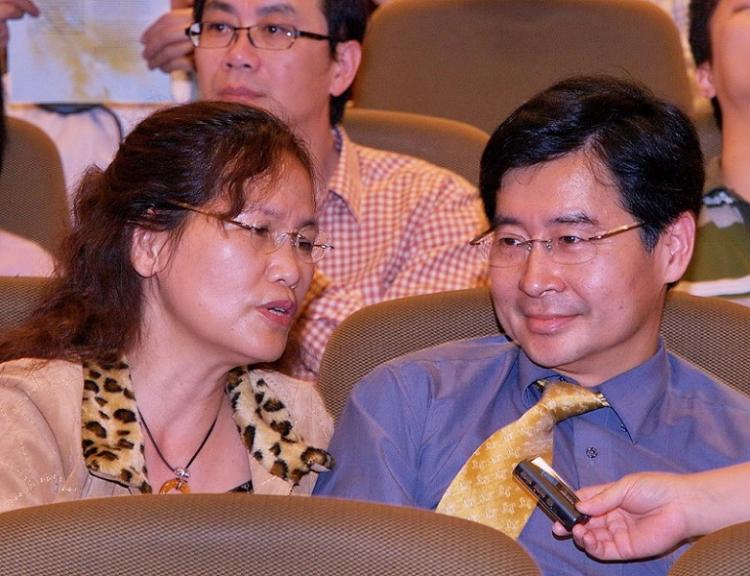 HSINCHU, Taiwan—Director of the Dental Department at Taoyuan General Hospital, Department of Health, Huang Zhicheng especially traveled to Hsinchu from Taoyuan City with his mother and wife to watch the matinee performance of Shen Yun Performing Arts on March 22.
Huang said that he felt the show was very exquisite. Together with the backdrop and the performers' lively facial expressions, they interacted with the audience and conveyed specific messages, so the audience could learn what the performances expressed. He thought that the stories portrayed by the performances and the representation of the dances were marvelous.
"I feel Shen Yun's show is exquisite." Huang mentioned that the show was full of spirituality. The performers had concentrating looks. They had vivid facial expressions, in which they cared about and interacted with the audience. They performed with regard for the audience's feelings. Huang thought it's not easy for performers to achieve this.
Huang said that people should have faith. Shen Yun performed with the import of faith, which helps people to find some spiritual solace in busy modern times, in which people easily get lost. "It might be the meaning expressed in the dances. We can understand it." Huang said.
"I have looked forward to Shen Yun for a long time!" Mrs. Huang said happily. She often joins club activities and has experience performing. She said that Shen Yun's backdrop was very special. It interacted with the performers on the stage. Whether the performers came out from it or went back to the backdrop, it was well presented.
Mrs. Huang was most impressed and moved by the program, Heaven Awaits Us Despite Persecution. She thought that many unjust and unrighteous things happen in the world, but are ignored. The program reminds people to do their best to be concerned about those persecuted.
The Epoch Times is a proud sponsor of the Shen Yun Performing Arts 2009 World Tour. For more information please visit ShenYunPerformingArts.org