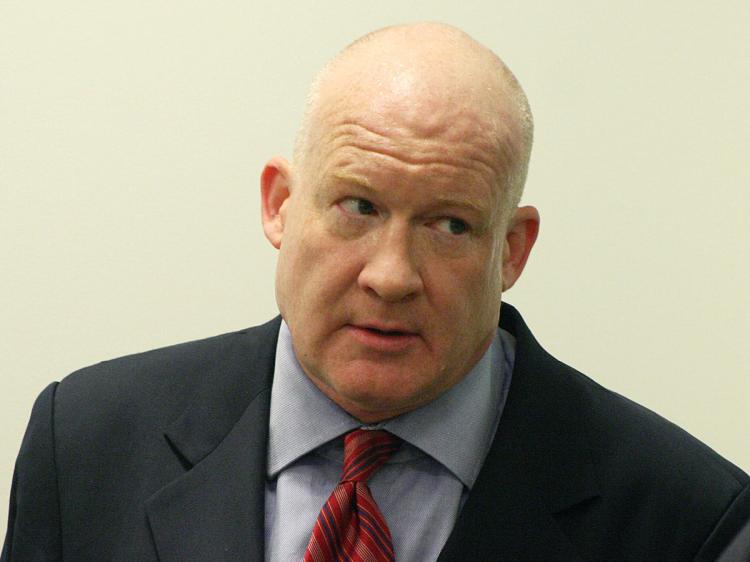 LONDON—Author Ethan Gutmann was at The London Coliseum on Tuesday night, April 5, to watch Shen Yun Performing Arts Touring Company's opening night, and was thrilled with the performance.
"London's a very tough crowd, tough audience," he said, having seen the show in January at at Lincoln Center in New York City. "They see everything, but I thought they were very positive, very positive."
Mr. Gutmann wrote Losing the New China: A Story of American Commerce, Desire and Betrayal, and has been described as a "mammoth sociological, political whistle-blower" by the U.S. magazine the National Review.
Mr. Gutmann was enthralled by the dance No Regrets, saying it brought tears to his eyes. It is the contemporary story of a mother in a Chinese village whose young son practices the Falun Gong spiritual discipline, and refuses to give up his beliefs, despite threats from communist police.
Falun Gong has been banned in China since 1999 when then-dictator Jiang Zemin outlawed the practice, beginning the persecution of an estimated 70-100 million Falun Gong practitioners.
"I think the woman who plays the mother, who has to carry her son, it's a very moving part, she's a terrific dancer," Mr. Gutmann said. "You could feel the intensity of it and I thought she's both a great actress as well as a dancer, so I think she stood out."
Mr. Gutmann is in the process of writing a book about Falun Gong, which is based on the principles of truth, compassion, and perseverance. He said that he had seen Shen Yun several times before, and is very moved every time he sees it.
"It touches my heart to see [it] out there every year, and it touches my heart to see [it] get bigger and bigger, so it's a wonderful thing," he said. "The show, seems to me there's no stopping it!"
Mr. Gutmann said watching Shen Yun's portrayal of China's divinely-bestowed culture would be impossible in mainland China, which is "quite tragic."
"[In China] you can reference spiritually a little bit. You can reference it but you have to be very light about it, very lightweight," he explained. "You can't actually express really strong beliefs, you can't express the idea of divine intervention, you can't express any of this."
"It's wonderful to see a show where you can really pull out the stops and show everything. So I think it's very powerful in that way."
With reporting by Cassie Ryan.
Shen Yun Performing Arts Touring Company is one of three companies currently visiting cities across Europe, Asia and the United States. For more information, visit ShenYunPerformingArts.org