TAIPEI, Taiwan—A crowd of more than 100 fans—with flowers, banners, and decorated placards—gathered at Taipei Songshan Airport to welcome Shen Yun Symphony Orchestra on Sept. 19.
Shen Yun Symphony Orchestra, a New York-based orchestra, had just completed its two-city tour in South Korea before arriving in Taipei to kick off the second leg of its 2017 global tour. Many excited fans at the airport had the opportunity to personally hand flower bouquets to members of the orchestra, and some had the chance to take photos with them.
While some members of the orchestra arrived at Taipei, others took a direct flight to Taoyuan, the city where the orchestra will have its first performance in Taiwan.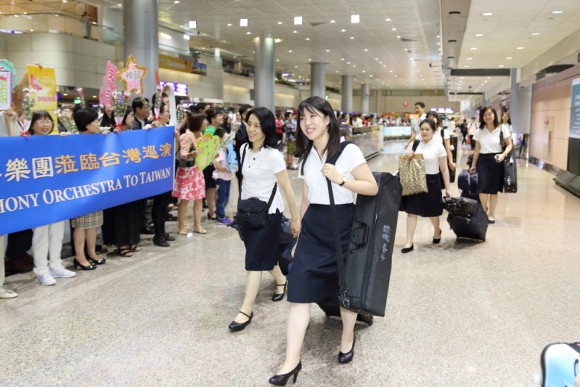 When asked about what the orchestra had prepared for the audience in Taiwan, Milen Nachev, the orchestra's conductor, said: "There would be nothing special and nothing secret if I told you right now, so I would like to invite our audience to the concert—and be ready for surprise."
Happy Fans
Annie Li, 23, a graduate student studying at National Taiwan University of Arts, one of the elite arts school in Taiwan, held a blue banner to welcome the orchestra. She was ecstatic when she got an autograph from Mr. Nachev.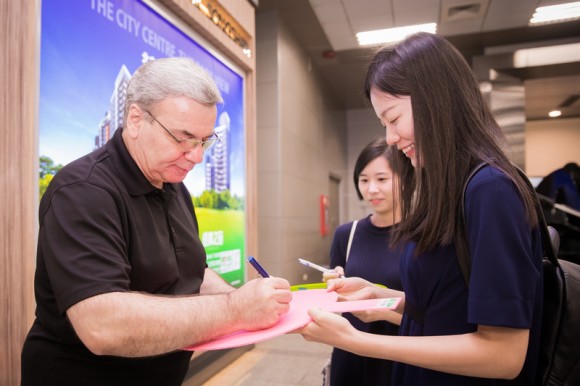 "Because I listen to Shen Yun CDs at home—and I listen everyday—I became a fan of Shen Yun," said Ms. Li, who added that the music helped her experience peace of mind.
But Ms. Li liked more than just the music. Shen Yun musicians had become an example for her. "Their spirit in perfecting their arts is something that I greatly admire and pursue," she said.
Shen Yun's popularity in Taiwan has achieved an unprecedented level, according to Grace Yang, a senior insurance sales director and a member of the Million Dollar Round Table (MDRT), a prestigious global trade association for financial professionals. She said she had set aside time from her busy work schedule to come to the airport.
"If I didn't come, I think my identity as a Shen Yun fan would be tarnished," Ms. Yang said. "I just wanted to be here to welcome and thank Shen Yun for bringing great music to people in Taiwan."
One-of-a-Kind Music 
One reason for the orchestra's huge success in Taiwan and elsewhere is because of its one-of-a-kind music. "Chinese music is very famous for its delicacy and beauty. Western music is famous for the power of harmony, polyphony, and orchestration," Mr. Nachev said.
Shen Yun brings together traditional Chinese instruments, such as the pipa and erhu, to lead the melody, while the Western orchestra serves as the foundation, according to the Shen Yun website.
"The mix between both of them creates a unique sound, the sound that belongs to Shen Yun Symphony Orchestra, which is the only orchestra in North America to successfully mix the East and West in its performance," he said.
Such unique sound can bring the audience on quite a journey, Mr. Nachev added. He recalled how some audience members in South Korea felt they had been taken back thousands of years when they listened to "Dunhuang Grottoes," a piece that is based on the legend of the Dunhuang Caves, known for their 1,000 Buddhas. They felt the mystery within the music, he said.
"This specific atmosphere aroused the audience to go inside the story. Without costumes, without lights on the stage, without actors or dancers who perform the story, the audience was capable of feeling what was behind the music," he explained.
Mr. Nachev, already internationally well-known before joining Shen Yun, said joining the orchestra took his career to a new high. He was able to travel to Asia for the first time, which brought him new experiences that were "much more profound and spiritual in every single level."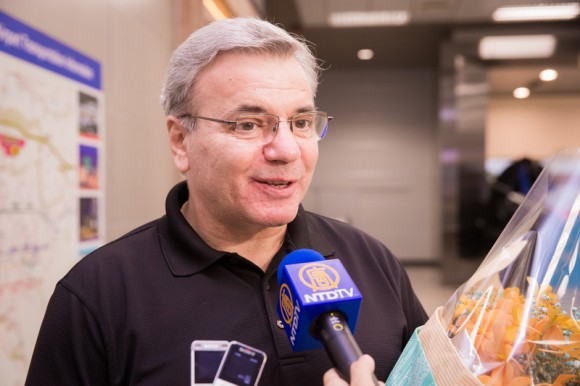 Revival of a Lost Culture
This year marked the second year that the orchestra had visited Taiwan. Chen Ying, a flutist in the orchestra, said she looked forward to replicating the success in South Korea this year in Taiwan.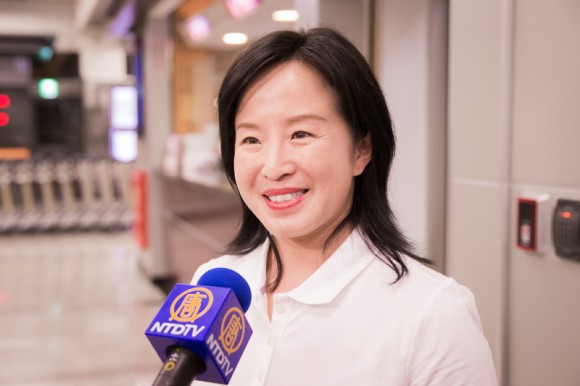 "Every year, we come with all-new music pieces. A few days ago in South Korea, we received enthusiastic responses. We cannot wait for audience members in Taiwan to hear our new music," Ms. Chen said.
Shen Yun's global success, while mostly due to its unique music, also has much to do with its mission: reviving 5,000 years of traditional Chinese culture, which has been lost in modern-day China.
"Because traditional Chinese culture is a divine culture, much like classical arts and cultures in the West, it is something that connects to heaven, or you could say something that is passed down by gods. It inspires people," Ms. Chen said.
According to Ms. Chen, audience members were able to connect themselves with traditions. "When we find our roots, find the good things in our own tradition, it always can inspire us to be better people," she said.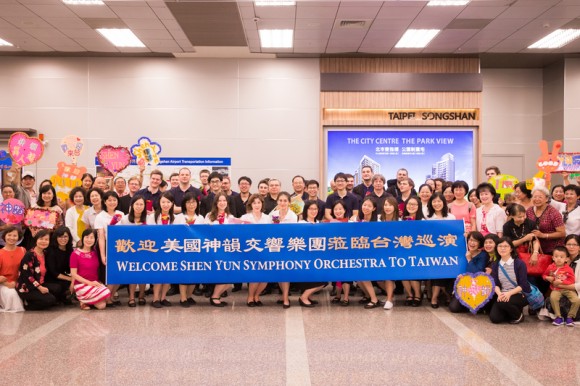 After the conclusion of Shen Yun Symphony Orchestra's 11-city, 15-performance tour in Taiwan, the company will kick off the final leg of its 2017 Global Concert Tour, with performances in Toronto, Boston, New York and Washington, DC.
Reporting by NTD Television and Frank Fang
New York-based Shen Yun Symphony Orchestra comprises musicians from the five Shen Yun Performing Arts touring companies.
The Epoch Times considers Shen Yun Performing Arts the significant cultural event of our time and has covered audience reactions since the company's inception in 2006.