Shen Yun Set for Triumphant Return to Ottawa
January 9, 2010 5:58 am Last Updated: January 9, 2010 6:03 am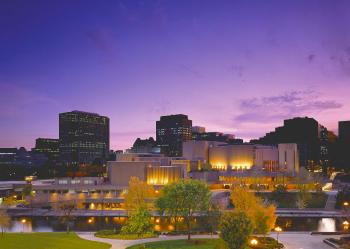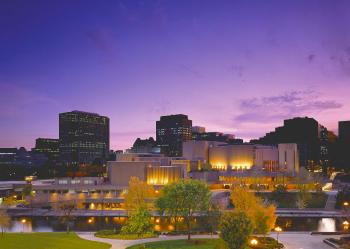 OTTAWA—Shen Yun Performing Arts is set for a triumphant return to the nation's capital on Jan. 10 and 11 at the National Arts Centre (NAC), a landmark venue in the heart of downtown Ottawa across from Parliament Hill.
By Christmas Eve, half a month before the show, tickets were 99 percent sold out to see the premier classical Chinese dance and music company perform in Southam Hall, the centre's largest performance space with a capacity of 2,323 seats.
According to event organizer Jean Zhi, by early December the show had already sold out all top-priced tickets at $129 and $159.
The cultural arts production will play in Ottawa, its fourth year visiting the Canadian capital, as part of its 20-country global tour this year. During the 2009-2010 season, the non-profit New York-based Shen Yun will perform in more than 100 cities in North and South America, Europe, Australia, and Asia, including 10 cities in Canada.
Launched in 2006, Shen Yun has graced many of the world's greatest stages, including New York's Radio City Music Hall, London's Royal Festival Hall, Palais des Congrès de Paris, and Washington, D.C.'s Kennedy Center Opera House.
"Inspired by more than 5,000 years of Chinese culture, this event offers patrons the opportunity to enjoy incredible choreography, which combines magnificent costumes, graceful dances and outstanding musical compositions that bring to life traditional Chinese myths and legends," said Prime Minister Stephen Harper in a letter of greetings.
Jason Kenney, Minister of Citizenship, Immigration and Multiculturalism, also sent congratulations.
"The performers and organizers of the Shen Yun Performing Arts can be proud of their performances, as their dance and musical interpretations lends a dramatic portrayal to legends and values of centuries past and breathes new life to an extraordinary heritage," he said.

Ottawa Mayor Larry O'Brien noted in his greetings letter that he is pleased Ottawa has again been selected as one of the cities welcoming Shen Yun.
The show debuted in Canada in Kitchener-Waterloo on Jan. 6. After the three-show run in Ottawa, Shen Yun will visit Montreal, Hamilton, and Mississauga. At the end of January the company will head south to the U.S. and return in March and April to perform in western Canada.
In February 2007 when Shen Yun, then known as the Chinese New Year Spectacular, came to Ottawa for the first time, tickets for the single show sold out five weeks in advance. The NAC according to policy began selling "standing room" tickets for the space at the back of the theatre half an hour before the show.
Audience feedback has commended the high calibre of the show year after year. In the Ottawa viewer surveys returned in both 2008 and 2009, when the company was known by its English name of Divine Performing Arts, nearly 100 percent rated the show as good or excellent.
The NAC opened in June 1969 as a key project to celebrate Canada's Centennial. The hexagon-shaped building complex is among the largest and most comprehensive performing arts venues in Canada, and the only bilingual, multidisciplinary performing arts facility in North America.
With four levels of seating, each with its own set of boxes, Southam Hall is the largest of three performing halls at the NAC. The centre has showcased numerous world-class events and performances from ballet, opera, orchestras, and Broadway musicals to lectures, festivals, films, and ceremonies.
Shen Yun will play three shows at the National Arts Centre in Ottawa: 2:30 p.m. and 7: 30 p.m. on Sunday, Jan. 10, and 7:30 p.m. on Monday, Jan. 11.
For more information, please visit ShenYunPerformingArts.org .