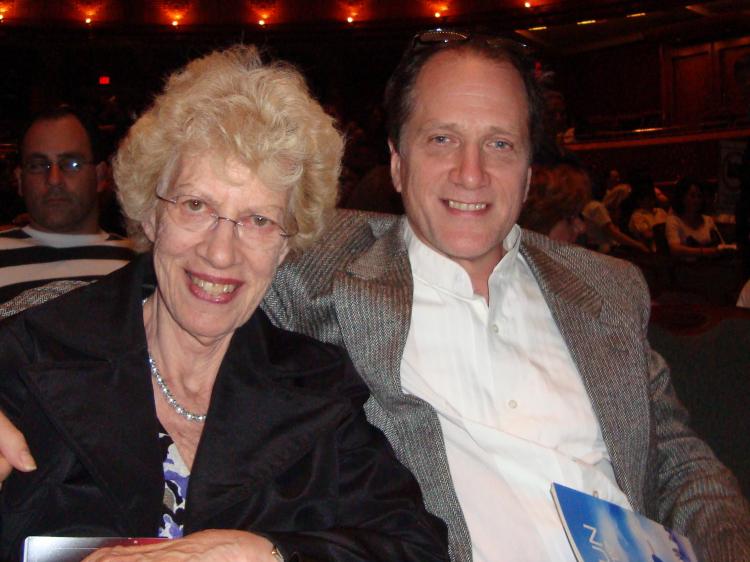 NEWARK, New Jersey—A painter and a musician took in Shen Yun Performing Arts' opening night at the New Jersey Performing Arts Center on Saturday, May 22, and said they left with new inspiration for their work.
"It's beautifully done and the precision of the dancers, it's just gorgeous, the timing, it's just beautiful, I loved it," said Eshowe Pennink, a painter of water colors and director of a foundation that works to improve quality of life through conservation of the environment and promotion of the arts.
"Unbelievable," added her husband, professional musician Blane Bostock. "You can look at each individual and see that they are fully involved in what they are doing, and yet they are part of a whole, a group. So it's an amazing contrast between an individual's training and also how they hold together."
Mr. Bostock has trained in classical music but also plays jazz and, most recently, flamenco music.
"I play for dancers, and I'm learning how to do that. So I've played with some good dancers from Spain and Mexico and Latin America," he said.
Besides playing with some of the most well know flamenco dancers in the world, like Liliano Ruiz and Lachino, Mr. Bostock also writes music. He said he was inspired by the feelings he experienced watching Shen Yun.
"I'm really inspired by this show. It's giving me ideas for new music to write."
"The feelings I'm getting watching the show, I can sort of translate them into musical ideas," he said.
Mrs. Pennink said she was also inspired for her painting.
"All the combinations of the color, just the landscapes … very inspiring," Mr. Bostock added.
Shen Yun's dances are set with an animated backdrop that presents life-like scenery and idyllic landscapes.
Mr. Bostock also said he was inspired by the character of the dancers, saying, "The people's dedication to what they are doing and their sincerity, they're obviously very focused and sincere about presenting what they're trying to present."
He was surprised by the fact Shen Yun toured with it's own orchestra.
"It's so great … very strong, lots of extra strings too, I can tell. There's more violins than usual in a Western orchestra, it sounds like it's really augmented."
With reporting by Pamela Tsai.
Shen Yun Performing Arts International Company will present two more shows in Newark, New Jersey, on May 23, before heading to Buffalo, NY for one show on May 27.
For more information, please visit ShenYunPerformingArts.org