NEW YORK—Shen Yun Performing Arts played to an appreciative house at the Lincoln Center's David Koch Theater in Manhattan on Wednesday night. In the audience was Diana Buckley, a former ballet dancer who now teaches yoga.
"It was beautiful, incredibly graceful, colorful, romantic, lyrical. It was stunning," said Ms. Buckley after seeing the performance.
"The performers were beautiful. They were all in sync. They had youthful faces and they were happy. I really felt it [affect] the audience," she said.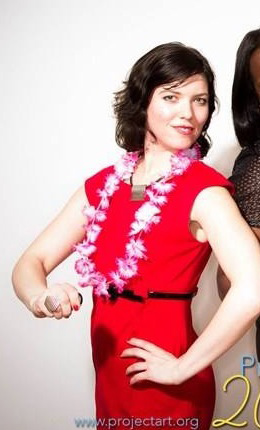 As a trained ballet dancer, who danced for 10 years, Ms. Buckley, said she also liked the energy of Shen Yun.
"There is a lot of energy and I really enjoyed that. I felt like the space was very well filled," she said, speaking of the Shen Yun dancers' effective use of the entire Lincoln Center stage.
Ms. Buckley said she learned quite a lot from seeing Shen Yun, the New York-based company currently making a 10-day hometown stop on its world tour.
"I learned about the history of 5,000 years of the dynasties [in China] and what it is today," she said. "They are spreading the culture and history here in New York City and I think that is a beautiful thing."
Ms. Buckley concluded: "Color, vibrancy and happiness—I'm going to take that home with me."
Reporting by NTD Television.
Shen Yun Performing Arts will perform at Lincoln Center's David H. Koch Theater through Jan. 16. For more information visit ShenYunPerformingArts.org