'This show is good for everybody'
April 8, 2009 7:54 am Last Updated: October 1, 2015 9:56 pm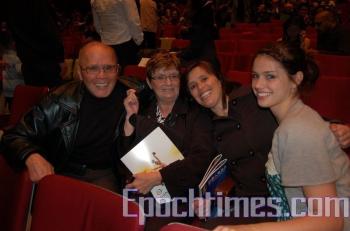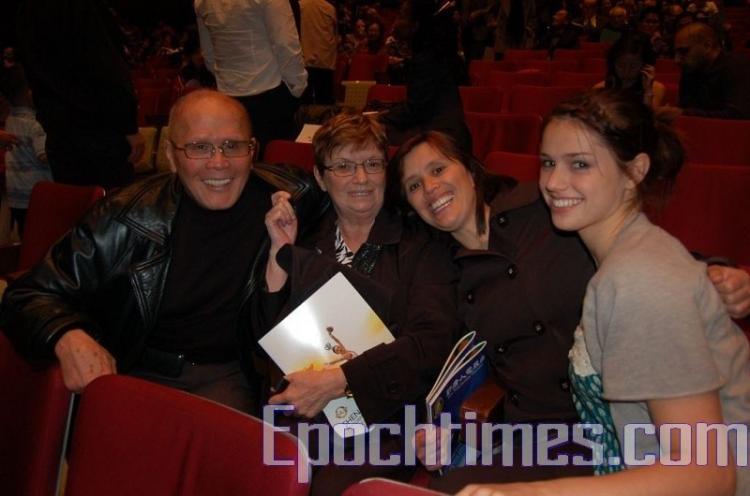 VANCOUVER, British Columbia—Shen Yun Performing Arts treated audience members to divine culture, mystery, and ethereal beauty at the Queen Elizabeth Theatre on Tuesday. The response was positive and enthusiastic, each attendee having a personal and unique experience of the show.
Dr. Germain, a dentist, was impressed with the attention to detail in the performance—from the technique to the costumes.
"Everything was just super. The stage was always full of twenty or more dancers, and their precision was precise. The costumes and the stories went behind them, mixing the singing and the dancing. It was all very different and wonderful," she said.
Dr. Germain also commented on the effect of the live orchestra, adding to the powerful energy and enchanting atmosphere of the show.
"Overall rating is two thumbs up. It was great. This show is good for everybody."
Her daughter, Emma, a ballerina, has studied various styles of dance since age two. She was inspired by the unique style of Chinese traditional dance, and is even considering studying the techniques herself.
"Chinese dancing was really good. It was different. There were some similarities, but their moves are just different. I thought the female dancers were really good. Everyone had flexibility. It would be really cool to learn classical Chinese dancing now."
The Germain's attended the show with Mrs. Germain's parents, Mr.and Mrs. Cheng.

The Epoch Times also caught up with Vida, a professional dressmaker who also attended the show.
"The performance was beautiful. We enjoyed it, and we'll come next year. Everything was so beautiful, the backdrop, the story. … Everything was excellent," she said.
After its Vancouver run ends on Wednesday, Shen Yun will go on to Calgary, Edmonton, and Regina.
The Epoch Times is a proud sponsor of the Shen Yun Performing Arts 2009 World Tour. For more information please visit ShenYunPerformingArts.org