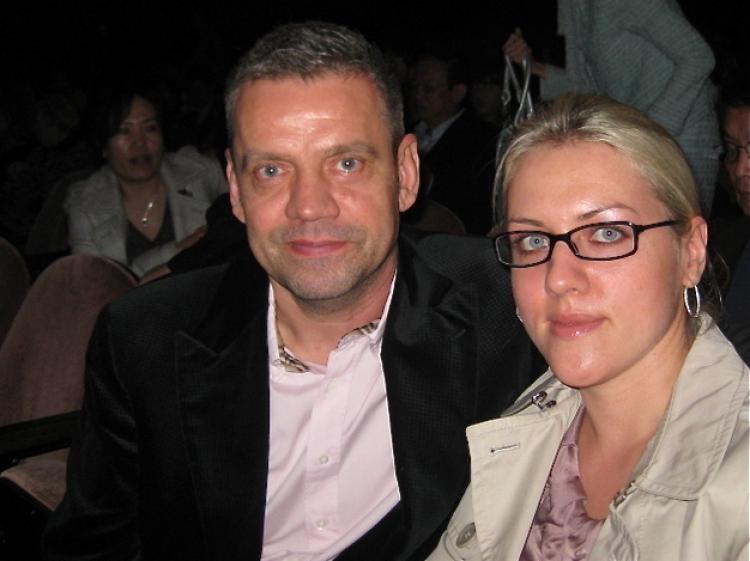 CHICAGO—Mr. Arkadiusz and Mrs. Malgorzata (Maggie) Warnecki, originally from Poland and owners of a trucking company, expressed their enjoyment of Shen Yun Performing Arts New York Company's portrayal of traditional Chinese culture. They were among the audience at Chicago's Civic Opera House, on April 24. "I enjoyed it very much," said Mr. Warnecki.
"It is so energetic," he said. "Actually, if someone wants to learn Chinese culture—the dance, the moves and everything—this is one of the best ways and the great chances we've actually got."
Shen Yun is based in New York and is dedicated to revitalizing the traditional Chinese culture through classical Chinese, folk and ethnic dance. It also has an orchestra combining Western and Eastern instruments.
Mr. Warnecki particularly enjoyed the animated high-tech backdrops which showed divine beings descending down to the earth.
"It's very vivid, you don't have to imagine it as somebody tells you how it actually works—how a person descends from heaven, how they behave. You can see it."
He also believed that the divine elements in the show were very important: "People are looking for some kind of hope, something outside this world, some kind of divine intervention, right?"
"You suffer a lot during normal life, work hard, have a lot stress, and other forms of oppression, … Everybody should have some kind of hope that if you do your job, somebody will take care of you, look after you. So I really enjoy it, very much."
Mr. Warnecki noticed the clarity of the colors presented in the dances and what he felt they meant:
"Live colors, bright colors, pink, bright greenish, and how blue the heavens look like. Everything is so vivid. There is no grey."
Mr. Warnecki noted that the color black was only used a few times to represent bad. "All the oppressors were wearing that color," he explains. "Every time you see the black color, you know something black was happening."
"Every time you see the bright color, pinkish means you are happy, full of hope," he said.
"The bright colors sometimes were so bright that you to close your eyes. Just to adjust."
Mrs. Warnecki also enjoyed the high energy, vivid colors, and the live music.
Her husband noted that the music is very soothing and relaxing. "It helps you to drift away from problems, stress … It reminds me the culture from the villages, not from big centers or big industrial places."
Mr. Warnecki experienced the music as the kind of simplicity which relaxes you. "You don't have to think hard to understand. It comes almost naturally."
"[The music] overwhelms you—that kind of joy, it's so comforting. I was hoping I could jump with the dancers and dance with them. I could even lose the perception of reality for a little a bit."
The Warnecki's both agreed that Shen Yun was well organized and very professionally done.
Reporting by Catherine Wen [SOH] and Cat Rooney.
Shen Yun Performing Arts New York Company will continue with shows in Los Angeles at the Pasadena Civic Auditorium, April 28-30. For more information, visit ShenYunPerformingArts.org