Shen Yun is 'Joyous,' Says Chicago Repertory Ballet Dancer
April 5, 2014 7:11 am Last Updated: April 5, 2014 5:33 pm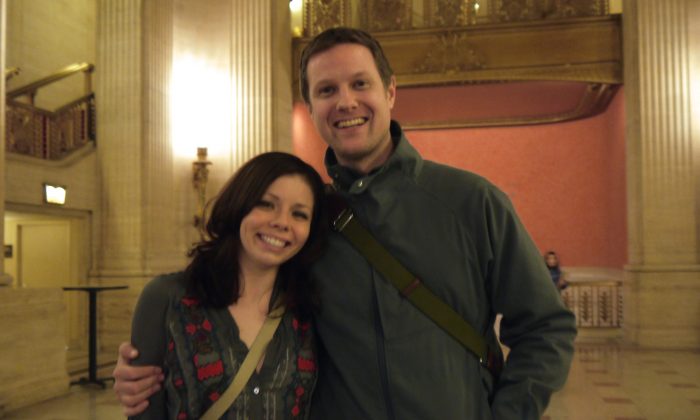 CHICAGO—Shen Yun Performing Arts returned to Chicago's Civic Opera House, on Friday, April 4.
Danielle Scanlon, a dancer with the Chicago Repertory Ballet, said watching the performance was like reading a collection of short stories from Chinese history. "It's really cool," she said.
The mission of Shen Yun is to revive China's rich cultural legacy. Through music and dance, the New York-based company recalls the aesthetics and values throughout the dynasties up to today.
The two-hour production is composed of several short segments. Some tell a story, others share folk traditions and dances.
"I just think it's so joyous," Ms. Scanlan said. "Especially in the women's pieces … the daintiness and the delicacy. But, then again, there's the power of the men as well. I like the contrast—both of them had things to say spiritualty-wise."
Shen Yun's world renowned dancers have won several awards for their artistry. But Scanlon was particularly impressed that the show was about more than just technique.
"I feel like, as a dancer, there is so much more pressure on doing the next best thing or how many pirouettes can you do, or how high can you kick your leg," she said. "It's just not about that. It's about the artistry and the traditional classical movement."
Accompanying Scanlon was David Maltese, a national account representative with Motorola. He noted the show's vivid colors, but also the epic storytelling.
"I love how the stories had a lot of passageway between the god world or heaven and the human world," Mr. Maltese said. "I thought that was really enjoyable to see how they were intertwined in the history and the story."
Reporting by Michelle Chen and Conan Milner
New York-based Shen Yun Performing Arts has four touring companies that perform simultaneously around the world. For more information, visit Shen Yun Performing Arts.
The Epoch Times considers Shen Yun Performing Arts the significant cultural event of our time. We have proudly covered audience reactions since Shen Yun's inception in 2006