Shen Yun Instills 'Strength of Heart,' Says Business Owner
April 5, 2014 7:50 am Last Updated: April 6, 2014 8:05 am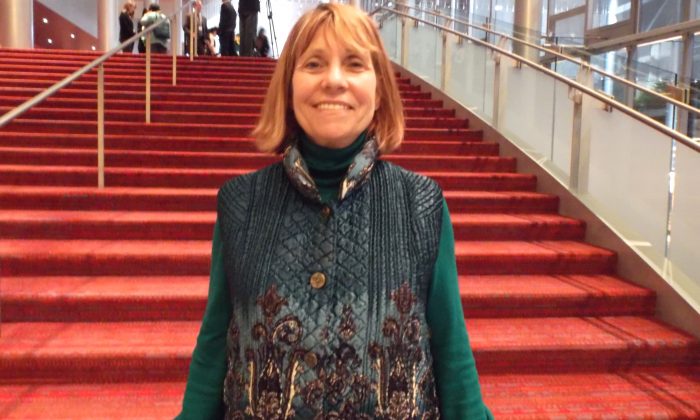 SEATTLE—For Shen Yun Performing Arts' first Seattle performance of 2014, Bhaj Townsend made her way to Marion Oliver McCaw Hall, on April 3.
"Fantastic," Ms. Townsend said after the performance. "It brought China to life in a very dramatic and personal way."
She was most touched by the fact that the New York-based Shen Yun cannot be seen in China today, where traditional values have been undermined by the communist regime.
"I had no idea that these performers could not perform in China, and to know that Chinese people in China are not aware of the epic legacy of their own history is stunning, shocking," she said. "And so they have to bring it over here and show us."
"It was beautiful performance, stunning, gorgeous," she added.
Ms. Townsend is founder of family guidance company Focus and Sustain. "Just like tonight's performance celebrates the history and the legacy of China, I do that with families," Ms. Townsend said of her business.
Through music and dance, Shen Yuns seeks to revive 5,000 years of China's divinely inspired culture.
"It touched my heart that the people in China who have the courage and the strength of heart to come here and share their love of their culture—and the love of their history—in a musical and dancing fashion," she said. "I felt honored to be in the audience."
She noted that the performance inspired her to remind others of "how important it is to share in their own culture, and not always go out to others. Because people in China cannot see this. They cannot see the beauty of their history."
"It comes here, and we acknowledge it, and we applaud it, but not in China—that's very odd," she concluded.
Reporting by Chen Si and Michael Fitzgerald
New York-based Shen Yun Performing Arts has four touring companies that perform simultaneously around the world. For more information, visit Shen Yun Performing Arts.
The Epoch Times considers Shen Yun Performing Arts the significant cultural event of our time. We have proudly covered audience reactions since Shen Yun's inception in 2006