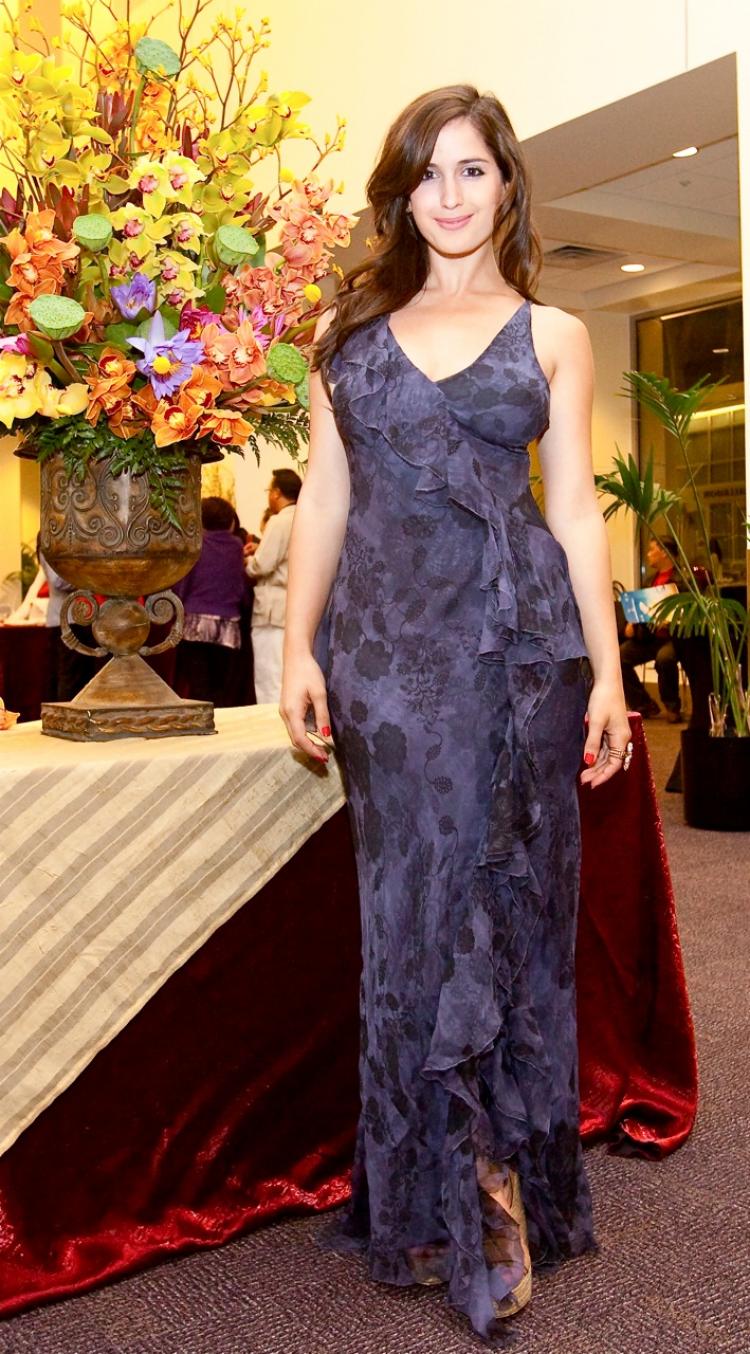 PASADENA, Calif.—The Pasadena Civic Auditorium has a history dating back to when it was built in 1931. Described as one of the most revered performance halls in the nation, the venue, with its old world elegance, provided a perfect platform for Shen Yun Performing Arts New York Company's April 28 opening night in Pasadena.
Ms. Natalia Barulich, a Miss California USA 2012 contestant, and a supporter of Child Fund International, was introduced to Shen Yun Performing Arts by her escort Jamie.
"I love the show," she said. "The dancing was beautiful! The costumes amazing! Everyone's technique was outstanding, and I enjoyed every minute of it!"
Ms. Barulich had accolades for the dancers too: "The dancers, the choreography, everyone was so in sync when they had to be. I was just in awe!
"I loved it. I've never seen anything like this before, so it was something new for me and I really enjoyed it."
Ms. Barulich was enthusiastically recommending Shen Yun to others, saying, "If you haven't seen the show, go see it! I will definitely be coming back. I loved it!"
It's a wonderful, wonderful program!
Val Cymbal, a political activist, was also in the audience on opening night.
Mr. Cymbal said he was familiar with Chinese culture. "I particularly enjoyed the blending of the Oriental music with Western instruments. Very well done."
The Shen Yun New York Company Orchestra is unique in that it brings traditional Chinese and Western instruments together to create a harmonious sound.
The voices of tenor Huan Xing, contralto Jiansheng Yang, and soprano Haolan Geng, have received acclaim from audiences around the world, and Mr. Cymbal was no exception.
"[The] three opera singers were fantastic. Great!" he said.
Overall, Mr. Cymbal enjoyed the the show, saying, "I felt it in my heart. … it affected me emotionally. It was very good.
"I recommend for everybody to see this. Anybody that has any interest in culture, entertainment and music. It's a wonderful, wonderful program!"
Reporting by Laura Gu and Cheryl Casati.
Shen Yun Performing Arts New York Company will perform in Los Angeles at the Pasadena Civic Auditorium, April 28-30, and the Segerstrom Center for the Arts in Orange County, May 6-8. For more information, visit ShenYunPerformingArts.org