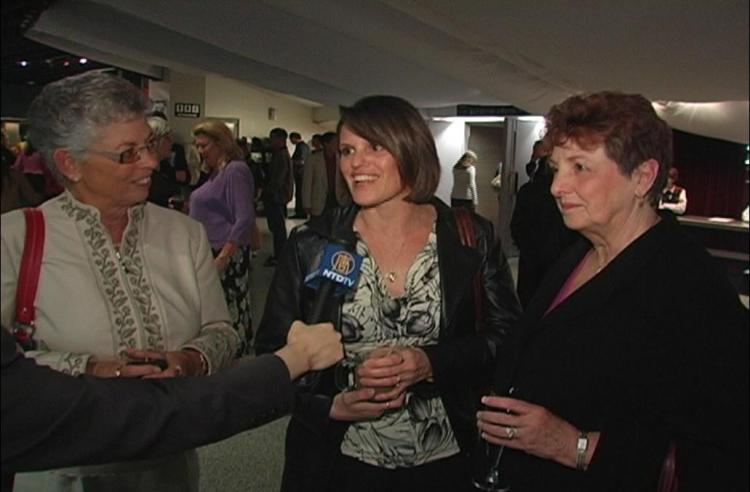 VANCOUVER, British Columbia—As part of a family tradition to see a show every year, Mrs. C. Fisher, an educator with a school district, and five family members attended Shen Yun Performing Arts at Queen Elizabeth Theatre on Tuesday.
"I give my parents and my husband's parents a Christmas gift every year of a memory—memory is all of us going to a show," said Mrs. C. Fisher.
"And when I was searching for a show this year, I came across your Web site, and through the trailers and the pictures, I thought that this would be a fabulous memory. Our family is very strong in dance, so coming to see traditional Chinese dance has been quite a treat."
Ms. Bruns, Mrs. Fisher's mother, also an educator, found it worth it to come all the way from Washington State to get together with the family and see the show.
"That's absolutely the most beautiful show I've seen so far this year. It's gorgeous. It was absolutely wonderful. I am so thankful that she brought us here," she said.
"And I loved the graphics, where they come down from the mountain and people stand up—oh it's so amazing—that is very wonderful."
Her mother-in-law, Mrs. D. Fisher, was equally delighted.
"The dance was so delicate. The women were so feminine. All the hand movements and the feet movements are very well-placed and controlled. They've worked very hard and they are all exact. They are like flowers," she said.
"[The landing of feet is] very soft—there's no noise. They use their plié very well. They go into their knees very well," said Mrs. C. Fisher.
Mr. Fisher, a painter, said, "We do this every year. It's really a lot of fun. [The show is] good. The last drums [Drummers of the Tang Court] were exceptional. I am an artist, so I like colour and I like motion. It's a really nice production."
After its Vancouver run ends on Wednesday, Shen Yun will go on to Calgary, Edmonton, and Regina.
The Epoch Times is a proud sponsor of the Shen Yun Performing Arts 2009 World Tour. For more information please visit ShenYunPerformingArts.org