PHILADELPHIA—As he was experiencing Shen Yun Performing Arts, lawyer Flavio Van Boekel quickly realized that it was not an ordinary dance and music performance. Van Boekel said he has seen many first-rate theater productions in his life, but he had never seen anything so original and inspiring as Shen Yun.
"I have seen a lot of Broadway shows and I think this is one of the top-notch shows that I have seen in my life," Van Boekel said, who experienced the performance at the Merriam Theater during the matinee on Feb. 17.
He said the 3-D animated backdrop coupled with the aesthetics and artistry of the dancers stood out for him because they were things he had never seen before.
"[These are] things we haven't seen before, such as this technology being used in 3-D, but also the Chinese dance being so freely expressed, and the combination of colors, the dexterity of the dance—it's very complex. [But they] make it … seem so easy but it's not that easy," the lawyer said.
Van Boekel, who is the founder of the Van Boekel Law Group, said what's more important is that the production brings a "very positive message to the world that we need right now."
"You know, to be in touch with your inner soul, and to believe more in humanity," he said.
And this is what Shen Yun aims to do by touring around the world with six equally-sized companies. Shen Yun was started with the mission to revive China's semi-divine culture, which is replete with universal virtues and values such as benevolence, kindness, and honor.
The ancient Chinese were deeply influenced by Buddhism, Taoism, Confucianism, and other spiritual disciplines. By having a strong reverence for the divine and belief in concepts like retribution, they strove to live upright and moral lives.
But this all changed after the Chinese Communist Party (CCP) seized power in 1949. The CCP sees traditional Chinese culture as its rival and sought to systematically eradicate traditional culture and replace it with Mao Zedong's way of thinking and style of discourse, as Shen Yun explains on its website. This has had a catastrophic effect on Chinese society and traditional culture.
Hence, this New York-based company tries to bring back these values, and aims to share it to all corners of the world, a mission Van Boekel appreciates and admires.
"Actually, it's an understatement to say this is a very good undertaking," Van Boekel said. "This is an excellent undertaking."
"[Chinese] history is unknown to the West, and actually even in the East—even to the Chinese people around the world. I think this show should be a model for every show that attempts to, you know, divulge the Chinese culture," he added.
Performance That Inspires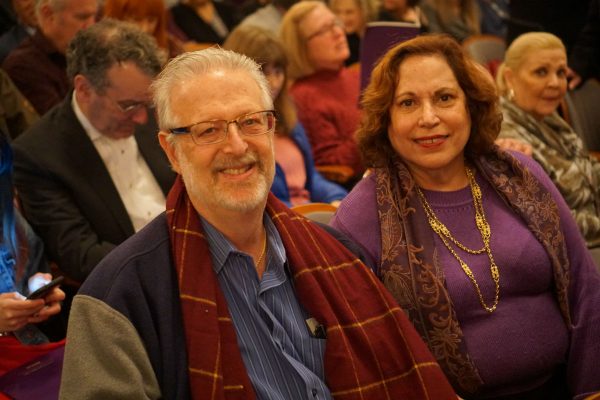 Like Van Boekel, director and shareholder at the accounting firm BLS, Jordon Rosen, was among the audience and found the performance very inspiring.
"It's inspiring [because] it shows the culture of the Chinese people from 5,000 years ago, and they do it so artistically," Rosen said.
Rosen said he could see how ancient Chinese culture was filled with morality and that the ancient Chinese were very spiritual in the sense that they really valued the unity of the spirit and body.
Meanwhile, his wife, Sharon, said she appreciated how Shen Yun was able to preserve the culture and bring this on stage to share it to generations to come.
"I love it that [they] were able to preserve [their] culture for all the years it was suppressed and how [Shen Yun] were able to share and bring it through the generations so that nothing is lost," she said.
With reporting by Lijie Sun.
The Epoch Times considers Shen Yun Performing Arts the significant cultural event of our time and has covered audience reactions since the company's inception in 2006.