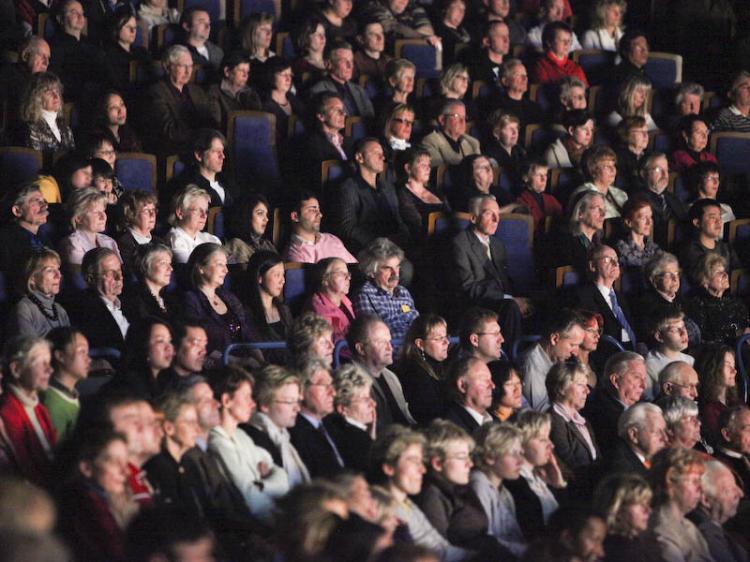 BERLIN—The haunting tones of the erhu, the two-stringed Chinese violin, played by soloist Ms. Xiaochu Qi, went straight to the heart of Dr. Schorcht, a physician of radiation therapies.
His wife had given him a ticket to see the Shen Yun Performing Arts 2009 World Tour show at Berlin's renowned Friedrichstadtpalast venue on March 23 as a birthday gift.
The otherworldly, stirring sounds of the erhu were like nothing he had heard before. "It went directly into my heart," Dr. Schorcht said.
The doctor acknowledged Shen Yun's aspirations to breathe fresh life into China's 5,000 year-old divine heritage and to bring those traditional values to the 21st century by classical Chinese dance and music. He said the fact that Shen Yun had "put forth that effort, was very important."
Story-based dance is integral to the New York-based production, which features world-class, gorgeously costumed dancers, thunderous drum sequences, amazing high-tech backdrops, and live orchestral music. The unique combination of Western and Chinese compositions harmonizes with synchronized choreography, captivating audiences wherever Shen Yun appears.
"They had a piece in which the current suppression by the [Chinese communist] regime was the theme. I was mostly touched by the jail scene and the statement of the piece. That was wicked," he said.
In that dance, Dignity and Compassion, a Falun Dafa prisoner of conscience is tortured to the brink of death. The prison guard falls into a deep sleep and is visited by celestial deities seeking retribution for his terrible act. But the persecuted prisoner, appearing as a higher being, is moved by compassion to spare the man's life. When the officer awakes, he is filled with regret, sets the prisoner free, and asks for forgiveness.
Dr. Schorcht grew up in the former Deutsche Demokratische Republik [DDR], formerly known as East Germany. "I myself was not in jail, but my friends [were]. And it was well-known that in the DDR a communist regime ruled, therefore, I can imagine how the suppression was."
Dr. Schorcht thought that exposing human rights abuses through the performing arts was much more "plausible and impressive" than one can describe merely with words.
He commented on the spiritual elements founded upon Buddhist teachings that were conveyed in the Shen Yun show. "The ideal is to be there for others and to help them when they are in difficulties." he said.

Sound of Hope [SOH] contributed to this report.
For more information, please see ShenYunPerformingArts.org