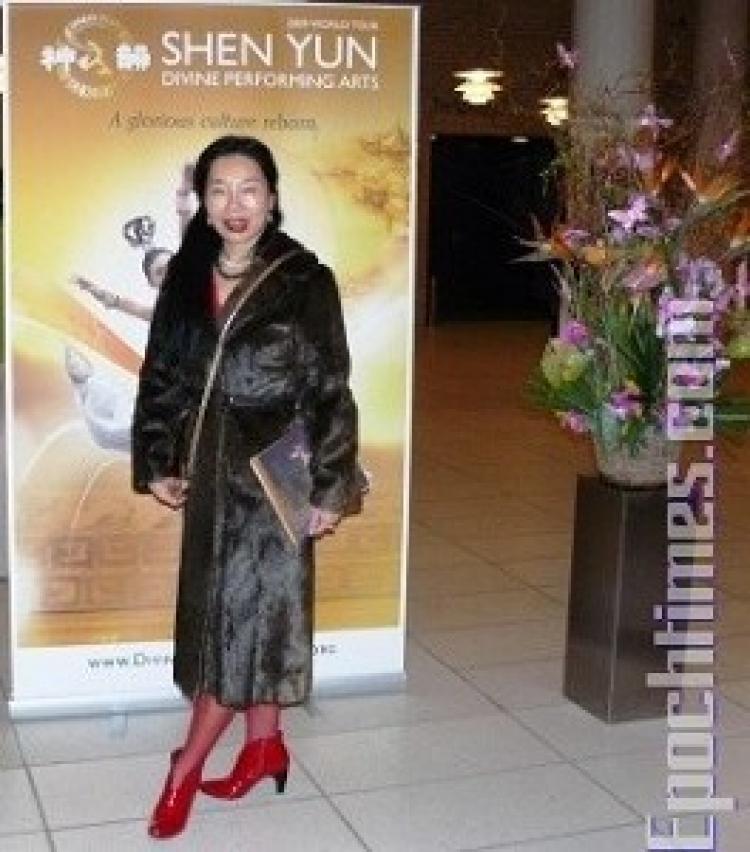 AARHUS, Denmark—The New York-based Shen Yun Performing Arts Company graced the Aarhus Concert Hall with its opening performance, which was filled with stories drawn from China's 5,000 years of history, on Monday, March 9.
The audience was treated to ancient tales of heroism and courage displayed by the Chinese, who today suffer under a repressive regime.
The artists dazzled the audience with a performance that brought ancient tales and modern heroism to the Danes.
Ms. Jin, a painter and sculptor who graduated from the Central Academy of Fine Arts, was in the audience viewing the dances from the perspective of an artist and listening with appreciation to the music played by an orchestra that combined Western and Chinese instruments.
Ms. Jin is employed at an art institute. In China, she produced Chinese paintings. She currently works on oil painting and sculpture. She was highly impressed with the digital backdrop, the stage design, the choreography, and the costumers.
"The stage scenery is modern, advanced, and enhanced by pioneering technology. The stage setting, lighting, dancers' costumes and form, and music were all well-coordinated with perfect synchronization.
"This is not an easy job. I study art. When we paint, even if we're painting only one person, it is quite complex if you take into consideration the background, let alone when dealing with a dynamic performance," Ms. Jin said.
The Aarhus Concert Hall has brought artists from all over the world to perform at its venue.
"We often come [to the Aarhus Concert Hall] to watch shows by performers from all over the world. It is the first time I have seen stage scenery like this," Ms. Jin said.
Ms. Jin brought one of her students, a native from Greenland, who was impressed with the design of the backdrop, which adds depth to the scene and makes one feel as if looking into the far distance. He was also amazed at the uniformity of the dancers' movements, regardless of their changing positions. He said that the bright, beautiful costumes made the dances very colorful—very different from other ethnic dances he had seen.
"In the 12 years that I've been living overseas, I have been to many countries, and I lived in several of these countries. This is the first time that I have watched such a wonderful performance that brings Chinese culture [to the world]. I feel especially proud," Ms. Jin said with a smile.
"In addition, there's deeper meaning in the program. With regard to moral standards, it is educational and inspiring."
Before leaving for home, Ms. Jin said, "The Shen Yun performance has caught the essence of Chinese traditional culture and presents it wisely. This is commendable. I'm also glad to see that Chinese classic stories have been adapted into dances by Shen Yun Performing Arts. This is a great approach to help Westerners learn about Chinese traditional culture."
The Epoch Times is a proud sponsor of the Shen Yun Performing Arts 2009 World Tour. For more information please visit ShenYunPerformingArts.org