Shen Yun 'A Feast of Music and Spirituality', Says Music School Director
April 20, 2014 12:53 pm Last Updated: April 20, 2014 10:54 pm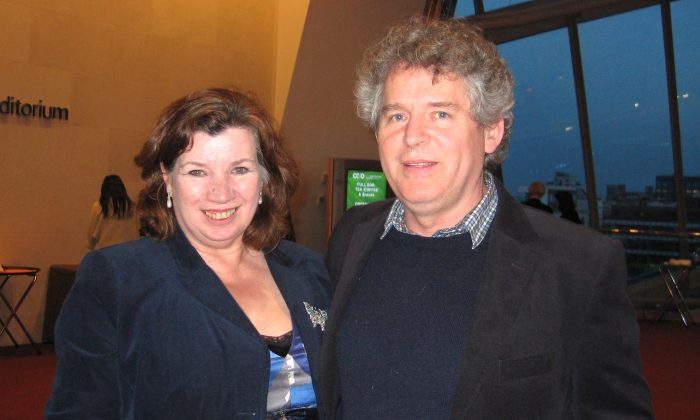 DUBLIN, Ireland—Musician, teacher, and business director, Mr. Pat Fagan, saw Shen Yun at The Convention Centre Dublin on April 19th, and described it as "a feast of music and spirituality."
He said he felt that Shen Yun was trying to revitalise something that is missing in China today. "There is something a lot more magical that is missing at the moment in present-day China. Any regime that is this strict: It's always cultural things that are suppressed," said Mr. Fagan.
Shen Yun aspires to revitalise the divinely-inspired traditions and customs of China's cultural heritage through the medium of the performing arts. With classical Chinese dance at the heart of its programme, it combines this with symphonic music and beautiful artistry, delivering a performance unmatched in its calibre on the world's stage.
Mr. Fagan was impressed by the synchronisation of the dancers, the music, and the backdrop. "It looked absolutely perfect. The mixture of the music and the colours was impressive. I loved the backdrops, and how the dancers managed to fly off into the sky; [it was] really powerful," he said.
Shen Yun features HD digital backdrops to set the scene for each segment of the programme. Audience members are regularly amazed at how the performers interact with the computer-generated tapestry behind the stage.
Mr. Fagan, who is co-director of a music school called The Dublin School of Guitar, said he was also impressed by traditional Chinese spirituality. He said that many young people coming out of China seem to have lost this part of their culture.
"It's the whole spiritual history of China that I find attractive … I thought the show seemed to be representative of that," he said.
Reporting by Shuting Liu and Gerald O'Connor
New York-based Shen Yun Performing Arts has four touring companies that perform simultaneously around the world. For more information, visit Shen Yun Performing Arts. 
The Epoch Times considers Shen Yun Performing Arts the significant cultural event of our time. We have proudly covered audience reactions since Shen Yun's inception in 2006.