A pair of puppies rescued from a cramped, filthy pen by an Ohio animal shelter has gone viral. After being saved, one of the terrified puppies comforted her sister with a hug; the canine family has since been adopted into three different loving families with the help of the shelter's transfer partner.
In March 2022, the Mahoning County-based nonprofit Animal Charity of Ohio received a call from Youngstown Police asking for a canine welfare check. When shelter staff arrived at the address, they lifted three dogs—7-year-old mixed-breed mama Lady and her 2-month-old puppies, Layla and Peaches—from a makeshift backyard pen, and took them into custody.
"Our humane agent arrived and removed all 3 from the deplorable conditions they were being housed in," the shelter shared on Facebook.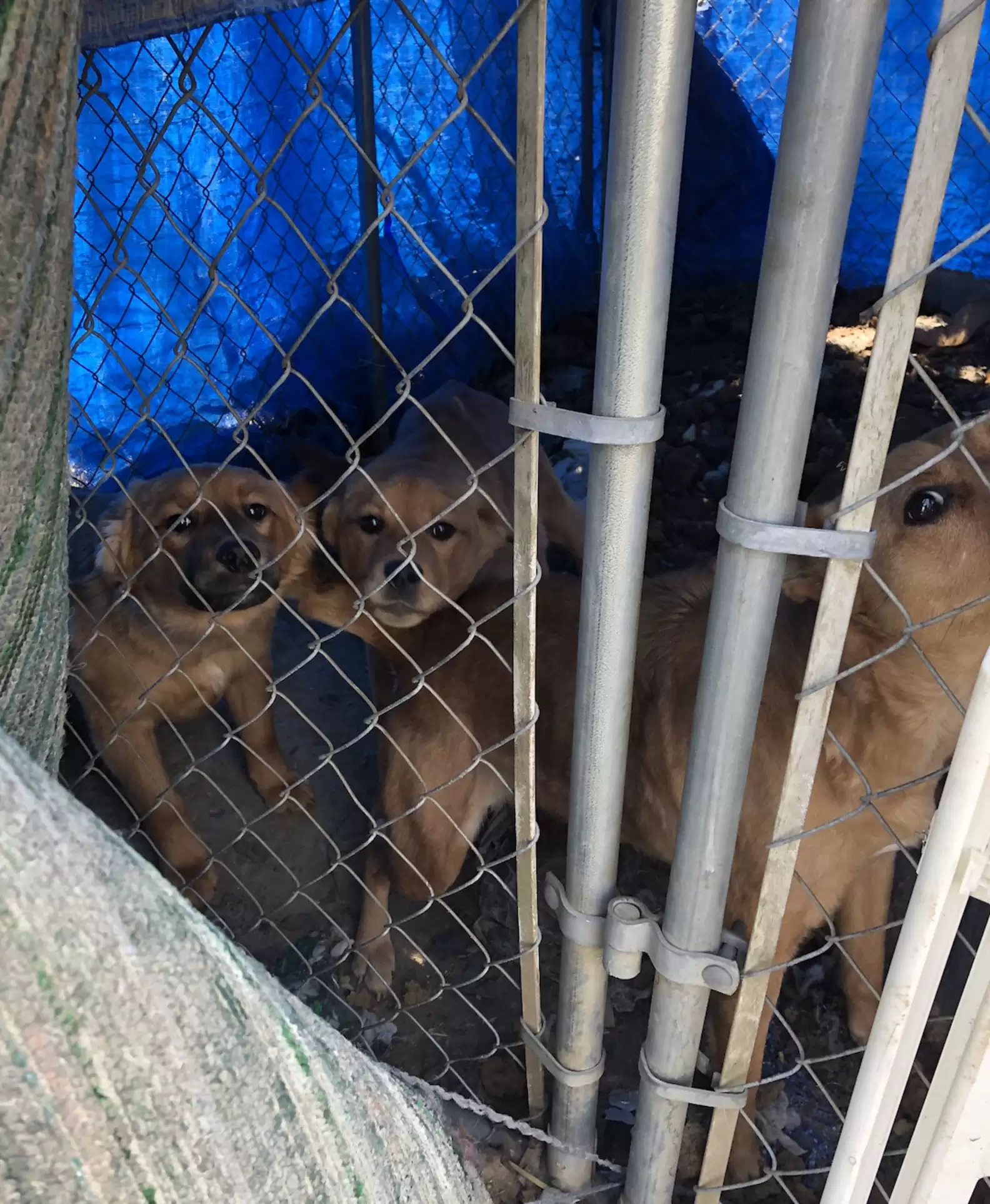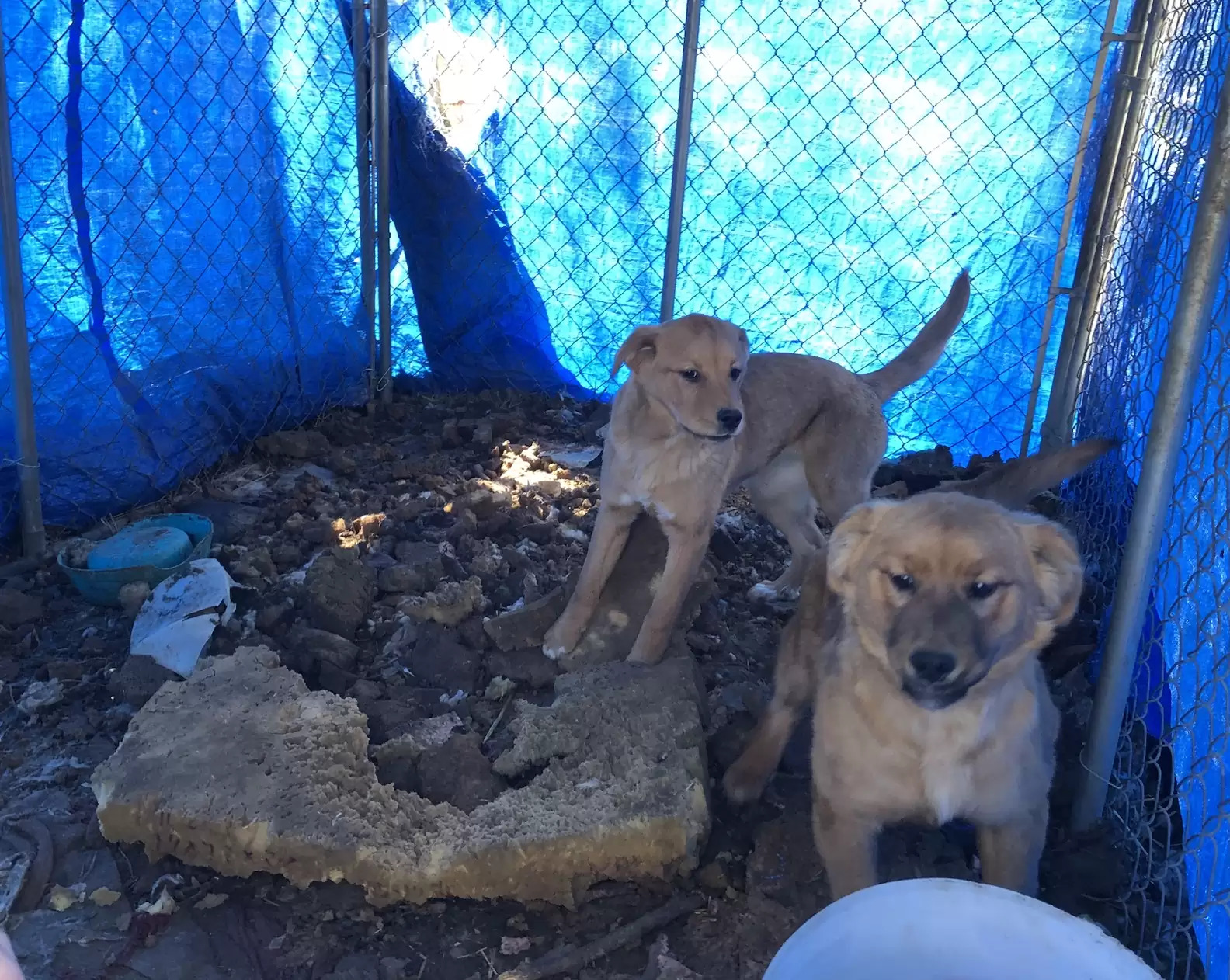 "They were found in a pen located outside in a yard, covered by a blue tarp and held together by ropes," the shelter's operations director, Jane MacMurchy, told The Epoch Times. "Inside was covered with several inches of feces as well as garbage and debris. The dogs were all inside of this pen, barking for help.
"They all smelled terrible, like urine and feces, from the conditions they were living in. When they were first rescued, they all seemed relieved, but still in shock to see the outside world."
Lady, Layla, and Peaches were brought in for veterinary checks separately, MacMurchy said, adding that five minutes apart was "a lifetime" for the terrified pups. Having never seen a vet before, they had nail clippings and vaccinations for the very first time.
"As soon as the two sisters were together again, they quickly embraced each other and did not let go," she said.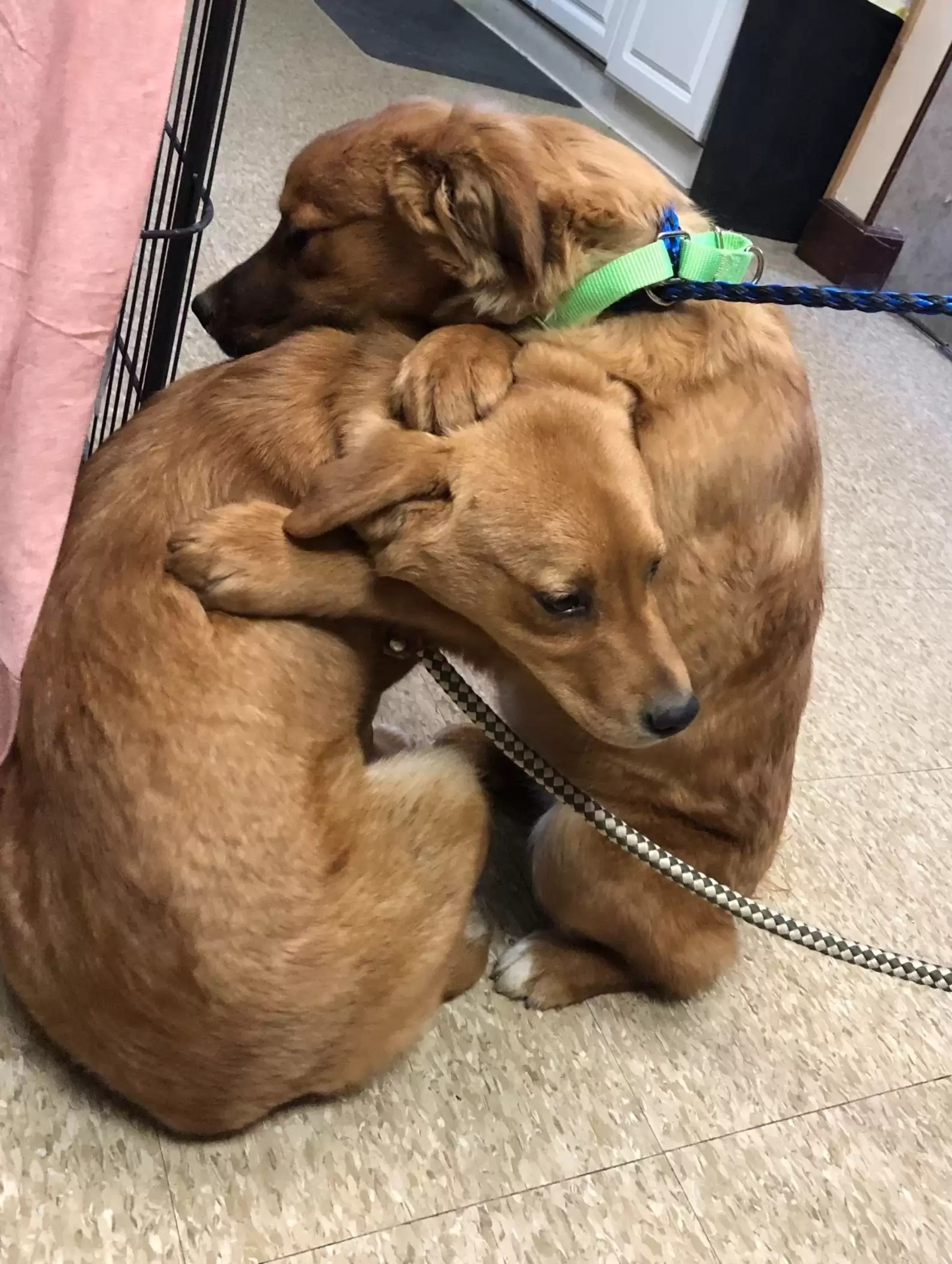 Born and raised in Mahoning County, MacMurchy started out as a shelter volunteer in 2017. She laments that shelter staff are often faced with "the most evil and terrible things that people do to animals," including shootings, strangulation, mutilation, and torture.
"We are frequently dealing with the mental stresses we are seeing; to have this [hug] moment happen in front of us was extremely heartwarming, and gave us the boost we needed to continue to rescue and save lives," she said.
Puppies Layla and Peaches were so paralyzed by fear that they couldn't move or walk when separated. "We did our best to give them multiple sessions together, and apart, to work on their socialization," said MacMurchy.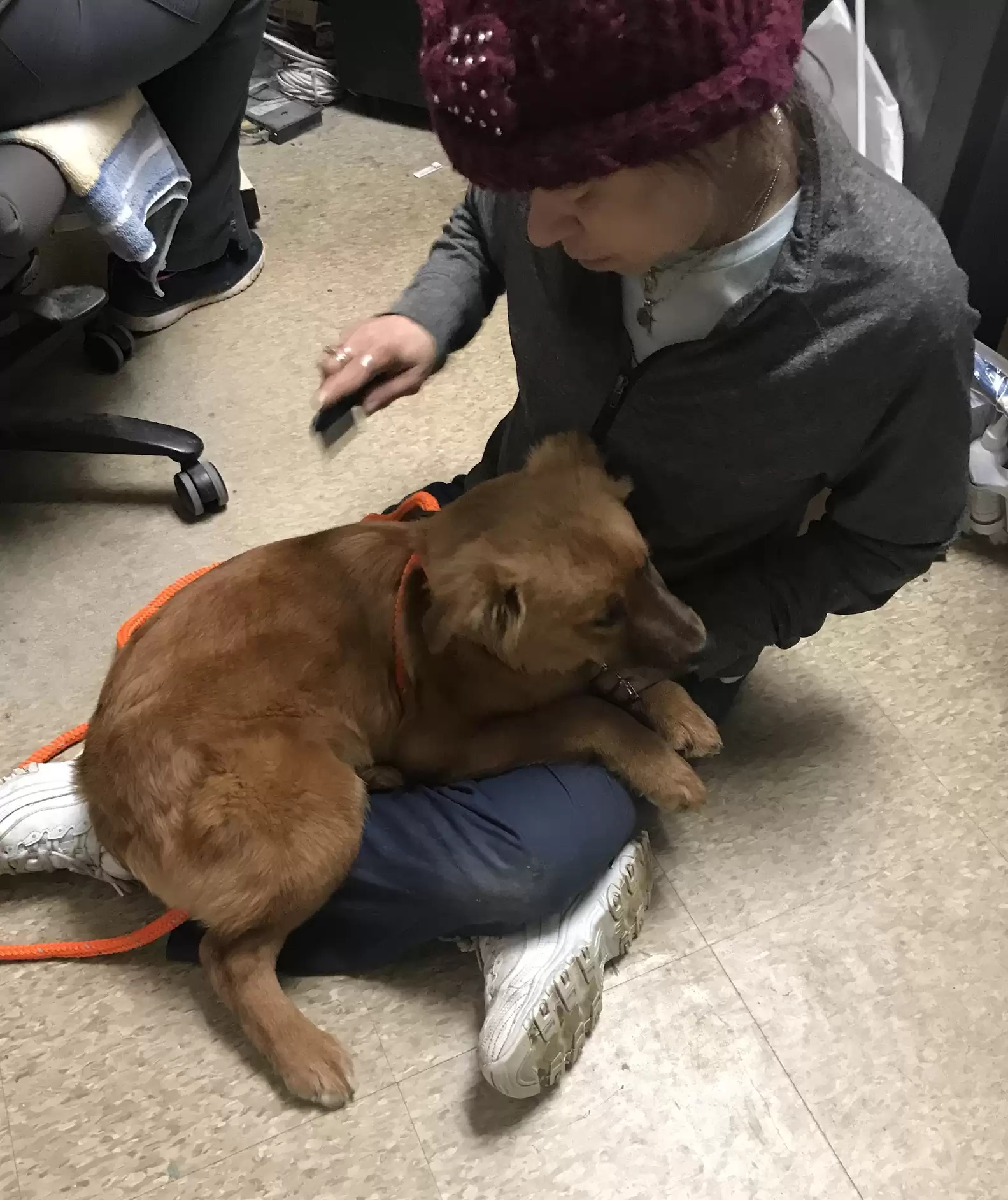 Animal Charity of Ohio's transfer partner, Lake Humane Society, in Mentor, Ohio, were able to find new perfect homes for all the three dogs; the canine family was in the shelter for less than a week.
Megan Newkirk, the shelter manager at Lake Humane Society, said: "When they reached out to us to help with these lovely ladies, we were more than happy to help. Ever since COVID, we started a new adoption process, where you can 'foster to adopt,' which means you can take the pet home and make sure it is a good fit for your family and adopt after 7 to 14 days.
"This has been very successful, as we are able to answer questions throughout the foster period and have succeeded in keeping more animals in homes."
Newkirk reached out to the three dogs' new owners and shared updates with The Epoch Times. The pictures show Layla playing with her new stuffed toys and her owner's other dog; Peaches enjoying playing in a paddling pool; and their mom, Lady, luxuriating in the safety of her new home and cozy couches.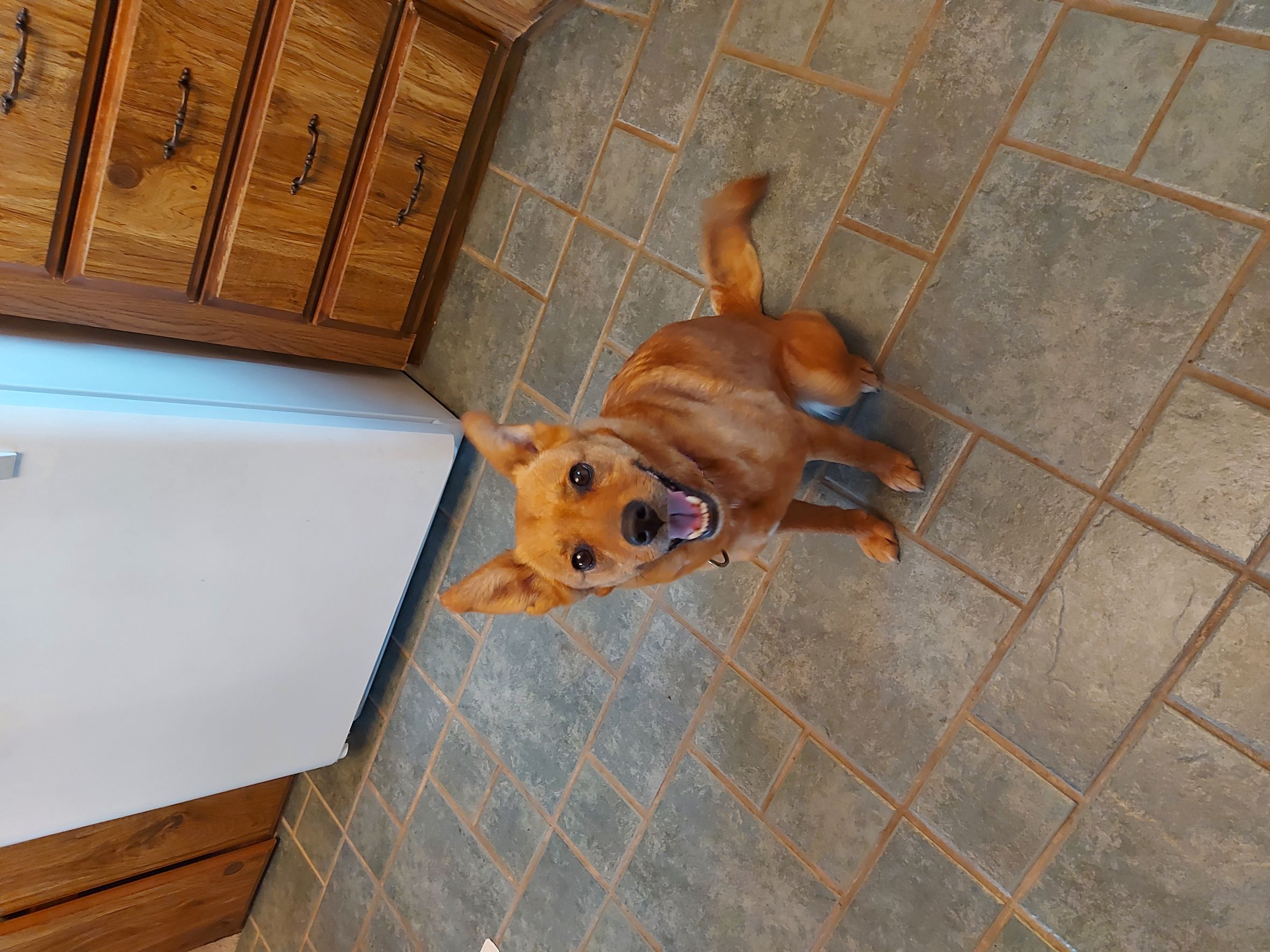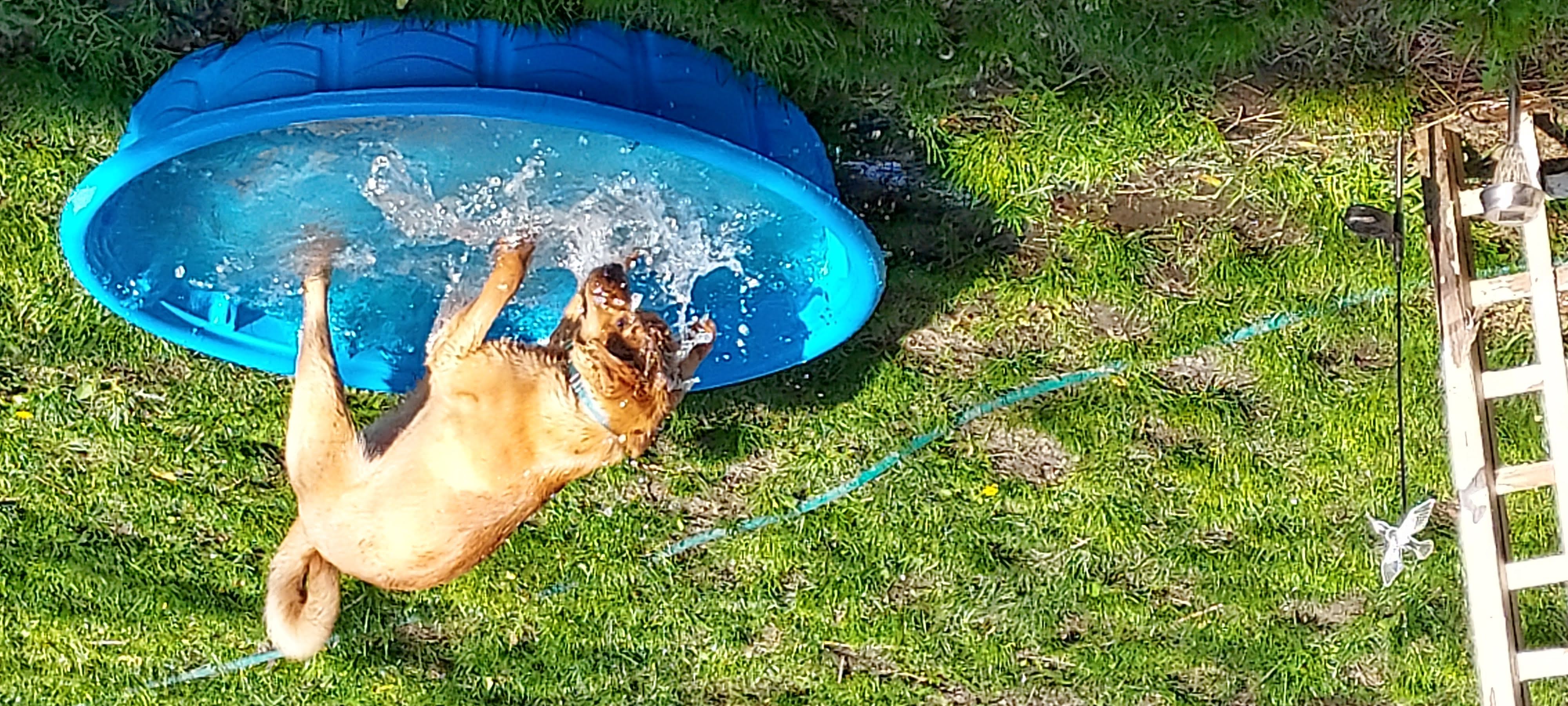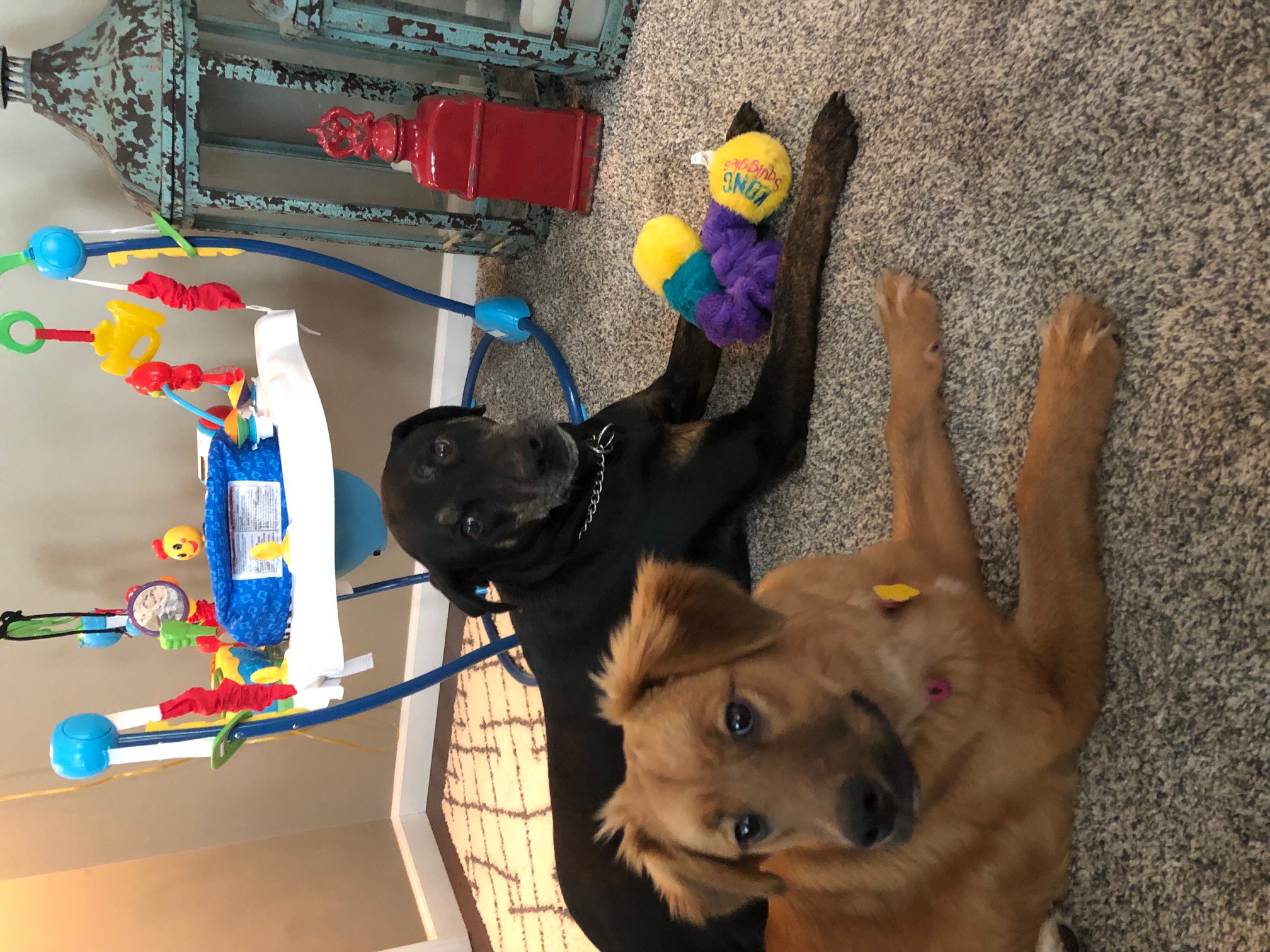 Here is what the new owners told Newkirk about their adorable new pets:
Peaches's owner said: "I love my dog Sasha (formally Peaches). I wake up every morning to puppy kisses. Thank you again, for allowing this beautiful baby into my life."
Lady's owner stated: "I truly can't say enough about Lady. She's so perfect! She is incredibly sweet, calm, well mannered and affectionate. She adores our two boys and cuddles with us on the couch. She loves going for car rides, walks, and playing fetch. She also loves to harass the neighborhood cats and chase bees, lol. We are truly blessed to have her. Thank you!"
Layla's owner said: "Layla (now named Lady after her mom) has brought us so much joy! She loves playing in the backyard with our other dog Linus, and loves all the stuffed animals she can hoard in her cage! She has a very special bond with our 8-month-old baby, and we are so happy they will grow up to be the best of friends. We love Lady and we are so thankful we were able to adopt her!"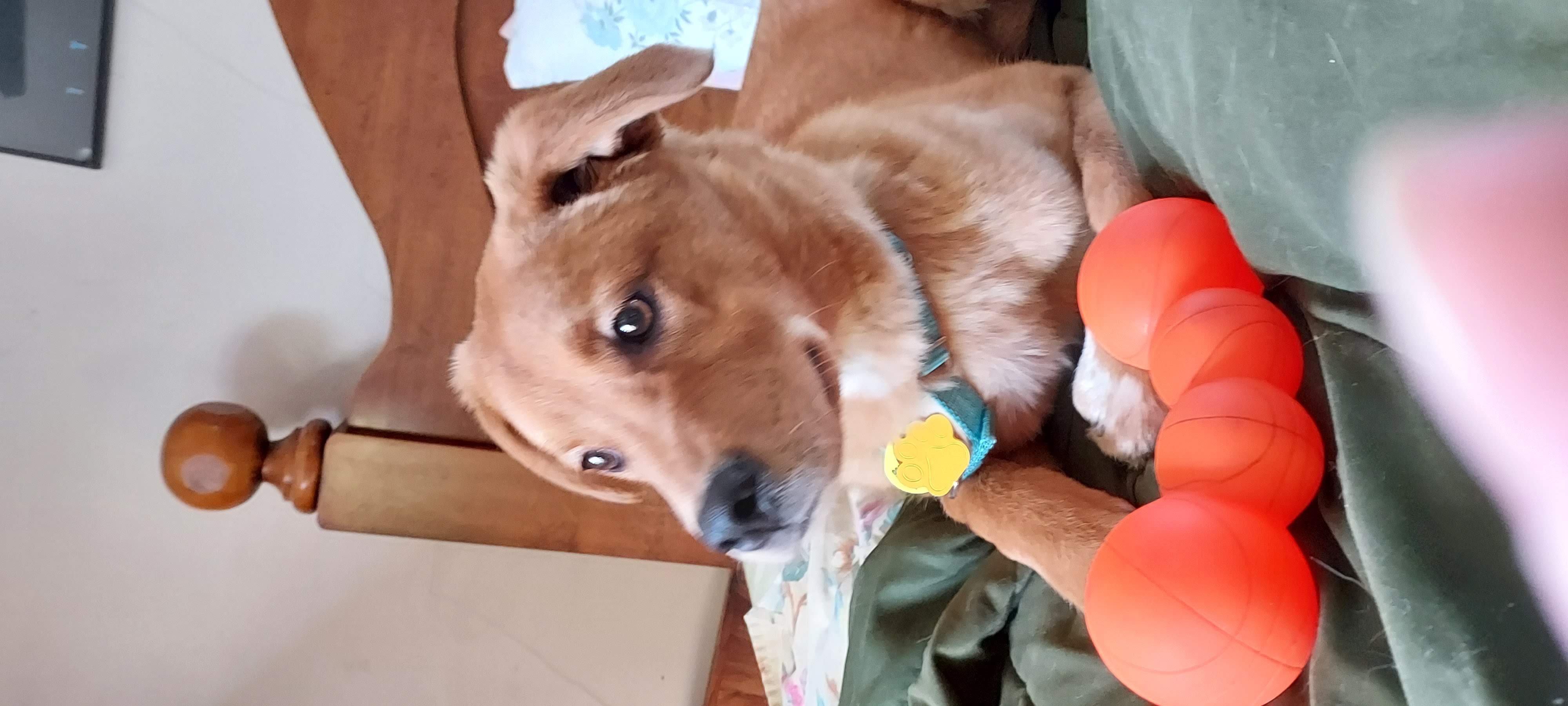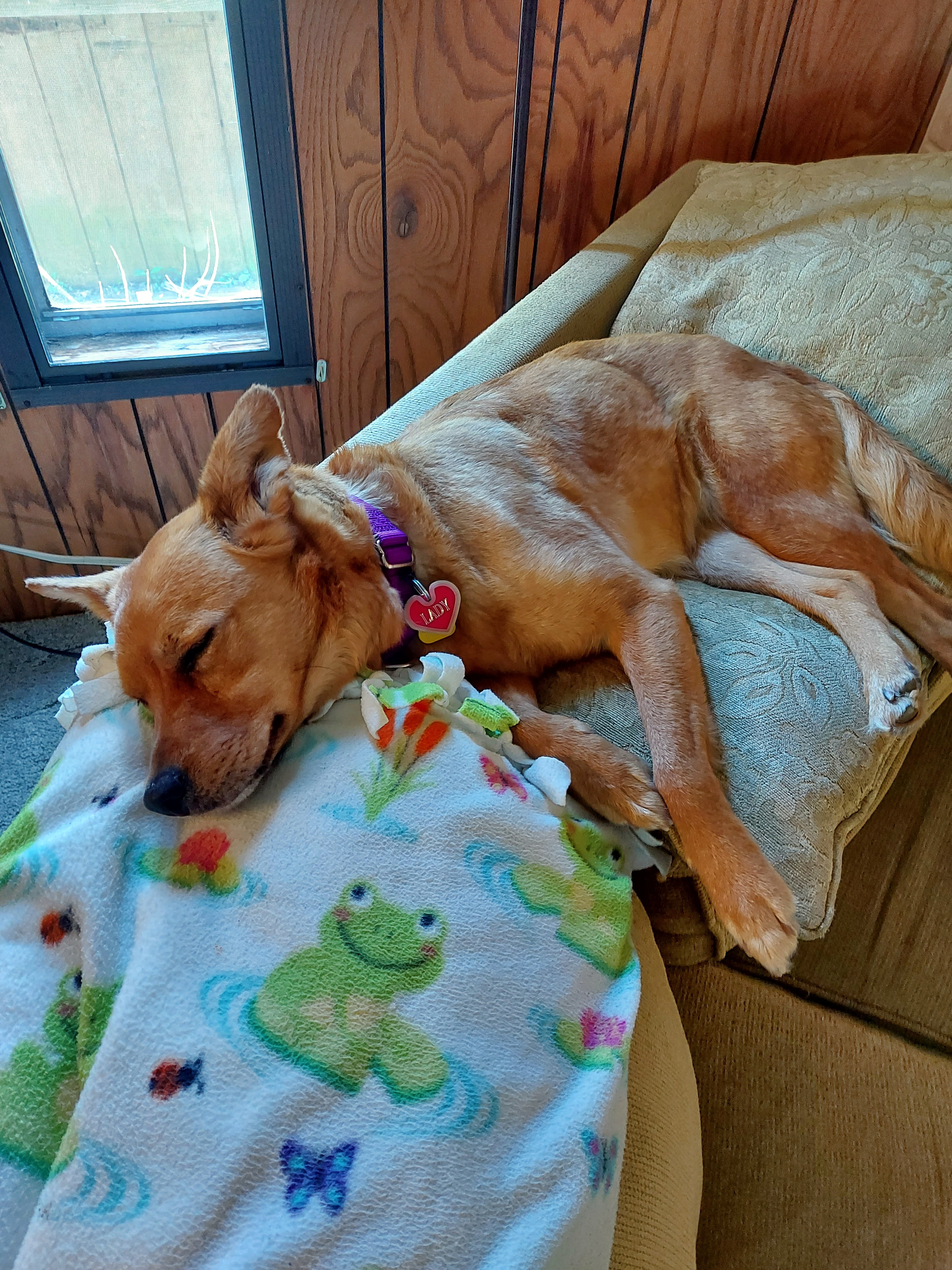 Newkirk said the Lake Humane Society works "closely and often" with the Ohio animal shelter and has taken over 300 animals from them and found new forever homes for all of them.
"There are so many animals in shelters all over the United States. These animals deserve a second chance at finding their forever family. If you are interested in adding a furry friend to your family, please look at your local animals shelters first," Newkirk added.
Share your stories with us at emg.inspired@epochtimes.com, and continue to get your daily dose of inspiration by signing up for the Inspired newsletter at TheEpochTimes.com/newsletter