September: The Season of Focus
September urges us to focus, but not to put on blinders and stare straight ahead all day
September 13, 2013 4:35 pm Last Updated: September 13, 2013 4:57 pm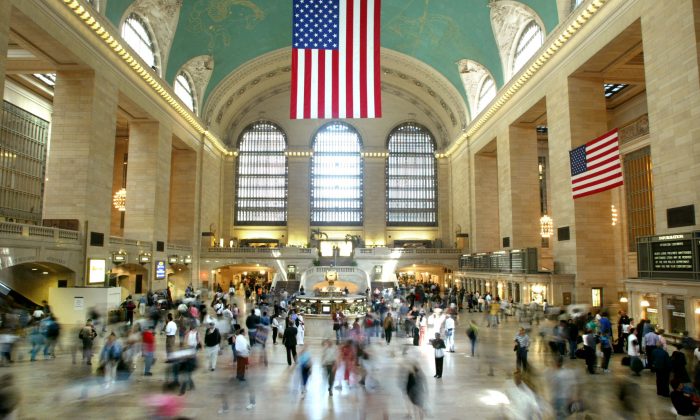 A gentleman with a practical, engineering bent of mind coined the concept that our lives are divided into three boxes: school, work, and play.
In summer, playtime is obligatory, and so some made a backpacking journey to the Spanish Steps, Eiffel Tower, and Big Ben, or even farther afield to Bali, Phuket, and Penang. Some hopped in the SUV or minivan to visit Cap Cod, Bar Harbor, or Rehoboth.
And some splurged on the both trendy and frugal staycation, with a day-trip to Ellis/Lady Liberty, Montauk, or Bear Mountain—or maybe just pampered the garden or the window box with some extra water during the dry August.
But except for the fortunate few with enough money to indulge in play at will, now is the time we buckle down to school or work.
The sultry swimming days of summer are not all behind us, but now in mid-September, most of us have reckoned with our back-to-school, back-to-work moment-of-truth.
While The Holidays are far off, you have right in front of you a new syllabus and new classmates, or you have all your coworkers back in their chairs at the office, and the word of the day—every day until mid-November or so—is "focus."
The amount of learning and workplace churning in September and October has to be higher than at any other time of the year, doesn't it? We've had our fill of fun, and it's time to concentrate on school or work, or maybe both.
The days grow shorter, the leaves will tumble, and the cross-town gusts will soon have your collar up around your ears. All this will feed the natural tendency to retreat inside warm buildings and retire to the comfort of your inner social circles.
Sometimes, one's focus can become too narrow.
Focus Sans Tunnel Vision
September urges to us focus, but not to put on blinders and stare straight ahead all day. May we suggest that you look around, and take note of neighbors, passers-by, shop clerks, and even the disembodied voices behind 800-number call centers?
Look out for those who can't now—or cannot ever again—immerse themselves in school or work. A kind word, fetching an extra item when you go to market, even a look in the eye and a smile as you hurry to school or work—those are the little things that will pay you dividends in ways you might see and ways you can't imagine.
Modern life generally, and city life in particular, offers plenty of reasons not to pay mind to the real people you encounter, so frequently and so briefly, at handshaking distance.
School or work takes priority. Driving in harrowing traffic or staying safe on a train become daily obstacle courses. Social networks, whether real or virtual (like Facebook and LinkedIn) demand care and feeding. Your family deserves your undivided attention daily, at least a little. And there's the news of the day, hopefully brought to you with a minimum of hype and sensationalism plus a dose of rationality.
Perhaps you can immerse yourself in all of those, and focus on school or work, yet still bring along, from the sociable summer, the impulse to reach out a hand and offer a small kindness along your daily path.
The Fantasticks brought Broadway some clever tunes. Jerry Orbach, perhaps better known for his role on TV in "Law & Order," first sang the opening song, "Try to Remember," some 50 years ago. If you can, cue it up in the jukebox of your mind—or look it up in YouTube.
Try to remember the kind of September
When life was slow and oh so mellow
If you can, this September, don't forget to slow down for an instant or a minute, and listen, or nod, or give a little more than you take. Whether it brightens their day or not, it will surely brighten yours.
Views expressed in this article are the opinions of the author and do not necessarily reflect the views of The Epoch Times.