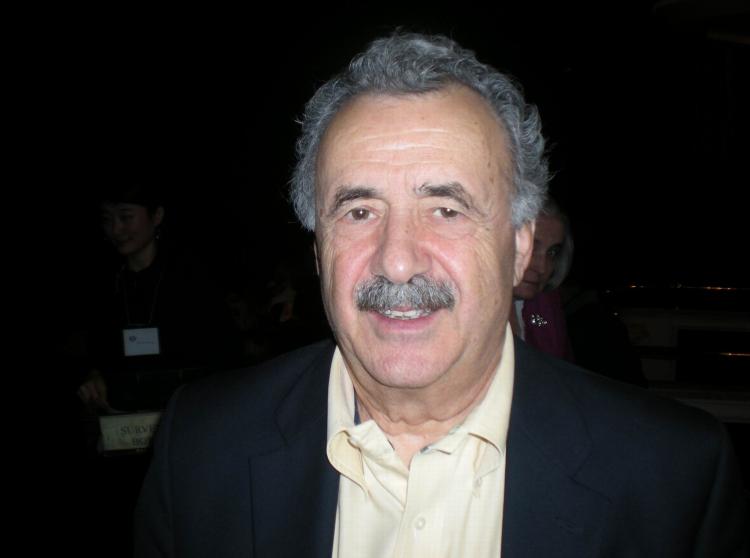 TORONTO—After seeing Shen Yun Performing Arts at Canon Theatre on Sunday afternoon, Conservative Senator Consiglio Di Nino said the spirituality and values portrayed in the show are something the world needs more of.
"It's beautiful. There was a lot of great dancing, a lot of singing, very colourful—the colours are just so beautiful," he said.
New York-based Shen Yun seeks to revive the spiritual essence and traditions of ancient China through classical Chinese dance and music.
"I think the expression of spirituality is also of some value," the senator said.
Of the 20 pieces in the show's 2010 program, there are dances representing the folk traditions of China's diverse ethnicities, tales of heroic legends, legends from China's divinely inspired history, and two dances about the situation of Falun Gong in China today.
A spiritual discipline rooted in ancient Chinese tradition, Falun Gong, also called Falun Dafa, was outlawed by the Chinese regime in 1999.
Senator Consiglio was critical of the Chinese regime "who demonize anyone who doesn't agree with them."
"It seems to me that they demonize anyone that they perceive to be a threat, whether it's the Falun Gong practitioners, whether it's the Tibetans or the Uighurs, or any organized religion," he said.
"I think the Chinese people fundamentally are very good people who practise good values. The fear I have is that with the government's repression of these issues, it may not improve the values or those principles that I think are very important. But I think the Chinese people will eventually solve the problem because fundamentally, they are very good people."
He added that he believes the worldwide economic crisis "is related to just abandoning values and principles of spirituality."
"A lot of it has to do with not practising some of the basic fundamental values that I think are important in life, so we have to be cognizant that what we do we should do for all of us instead of just for me.
"I think [the show] does give that message."
Shen Yun will return to Toronto in January to present its new 2011 program at the Sony Centre for the Performing Arts.
For more information, please visit ShenYunPerformingArts.org