In this series, we ask chefs about the secret ingredients they love, and how you can use them at home. Here, executive chef Ricardo Camacho of Añejo in New York City enlightens us about the chipotle pepper, a smoky and savory mainstay of Mexican cuisine. The chipotle begins its journey as a simple jalapeño pepper. Once the jalapeño becomes fully ripe on the vine, turning from green to red, it is smoked for several days until dried, completing its transformation.
Secret Ingredient: Cooking Mexican food for the last 10 years, I've come to understand the importance of chilies in the cuisine. But there is one chile that I reach for far more than anything else when cooking: the chipotle.
The humble chipotle, which starts out as a jalapeño, can be found in a few different forms. I use them all.
Chipotle in adobo: The chile is stewed with tomato, garlic, and onions (often seen in a can).
Chipotle meco: A rarer form of the chipotle, where the jalapeño is left on the vine to grow slightly larger and riper, then smoked for a week, resulting in a very dry, papery-skinned, hot and smoky version. 
Chipotle morita: Similar to the meco, this chipotle is also smoked, but starts with smaller jalapeños and opts for a much shorter smoke time. You end up with a sweet heat and a still moist and pliable chile.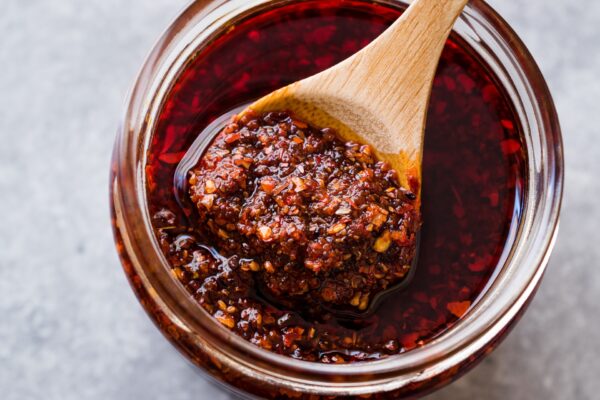 Where to Get It: Any Mexican grocery store through New York City's Lower East Side and East Harlem. It is also available at Essex Market and Murray Hill's Kalustyan's.
How to Use It: Chipotles in adobo always bring great heat, savoriness, and smoke to a dish. They're also great puréed and folded into your favorite sauces. Moritas and mecos are great for adding smokiness and heat to moles, broths, marinades, and salsas. 
I enjoy making salsa macha, a salsa that highlights the pruny, fruity flavor of a dried 
chipotle
 by pairing it with Mexican peanuts. The addition of sesame seeds and vinegar also offers a depth and brightness that makes this salsa great for anything. 
Salsa macha is a great salsa to try to understand the complexity in both texture and flavor that a morita can bring to a dish.