"Savannah is a city built on its dead," T.C. Michaels revealed, his enthusiasm for the area's harrowing history proving difficult to rein in for the hushed tones of a good ghost story.
He meant it literally: many homes, offices, and hotels in Savannah were built atop graveyards and cemeteries, and the spirits of the buried didn't much appreciate it—or so the story goes. (The digging phase of new construction always proves interesting, a local tells me.)
Savannah's dead date all the way back to the city's founding in 1733. Many met their maker within the city limits, often under unfortunate circumstances; Savannah was an important location during America's Revolutionary and Civil Wars, and surrounding land was ripe for the sort of agricultural plantations that bred the ugliest years of slavery. Thousands died of yellow fever outbreaks in the 1800s. Understandably, the city creaks and whispers with the sighs of the passed.
On a late-night ghost tour—really, a non-negotiable on any Savannah itinerary—Michaels of Genteel & Bard led us around Savannah's most haunted blocks by foot, unraveling stories and sagas of battles, murders, trysts, and cover-ups spanning centuries. The mostly true tales run the gamut from grim to downright gory, made especially chilling by the fact that they're based not on legend but on real historical accounts. After chatting with locals, it seems that if you don't have hair-raising experiences of your own to share, you haven't been here long enough.
But, for being the most haunted city in America, Savannah's pretty charming. Walk the cobblestoned historic district by night or by day and you'll be joined by others, above and below ground, who mirror the only apt response to Savannah: heart-eyed and mystified. Live oak canopies shroud haint-blue accented Antebellum homes, and in the spring, the whole place is perfumed by clouds of flowering jasmine. Enchanting is a fitting word.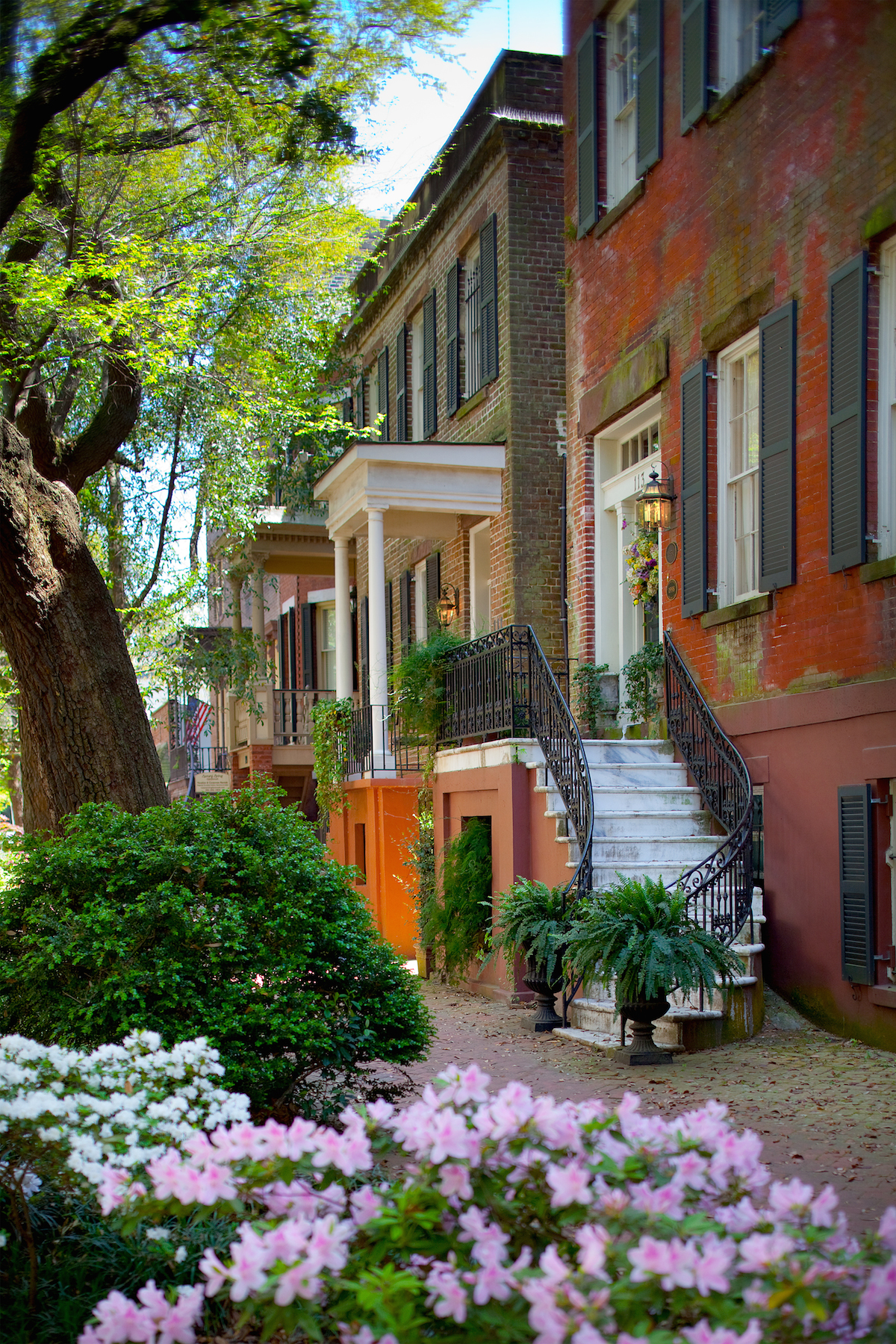 Savannah is an unlikely marriage of Southern and modern; the presence of Savannah College of Art and Design lends an artsy, updated flair to an otherwise traditional town. Plus, Savannah was one of the first cities laid out with intention—it's organized as a series of grids, with wide, shaded streets and more than 20 public squares—so it's especially conducive to strolling.
My husband and I recently stayed a few days in Savannah as part of an Amtrak adventure up the East Coast from Miami to New York City. Skipping through Florida—I'm a fourth-generation native—we picked Savannah as our first stop after departing from home in West Palm Beach.
Our first taste of Savannah's sweetness came when we were welcomed with a "Ya'll need a ride?" from concerned baggage handlers at the Amtrak station, who saw us waiting around for our Lyft and, apparently, were concerned about us getting where we were going. I'm still curious what they would have done if we had said yes, but knowing Southern hospitality, it wouldn't shock me if they'd gone ahead and found a way to drive us to town themselves.
Finally delivered to our destination by Lyft, we checked into the Perry Lane Hotel, and I'll find it hard to stay anywhere else on future visits. Savannah's peppered with inns that stow decades of history (and the fabled haunts to show for them), and while many of them are luxurious and as cozy as you'd hope from a Southern bed and breakfast, they're, well … haunted. I'll admit I'm a ghost skeptic, but far be it from me to bother a beehive, you know?
The Perry Lane is a boutique and quietly luxe new construction, so no spooks to speak of. Spread across two buildings, located across a sleepy narrow lane from each other, the hotel is home to The Emporium Kitchen & Wine Market, a rooftop bar, a downstairs bar, and a coffee shop. It debuted in 2018, and the interiors are fresh, adorned in bizarre offbeat-elegant decor that somehow works.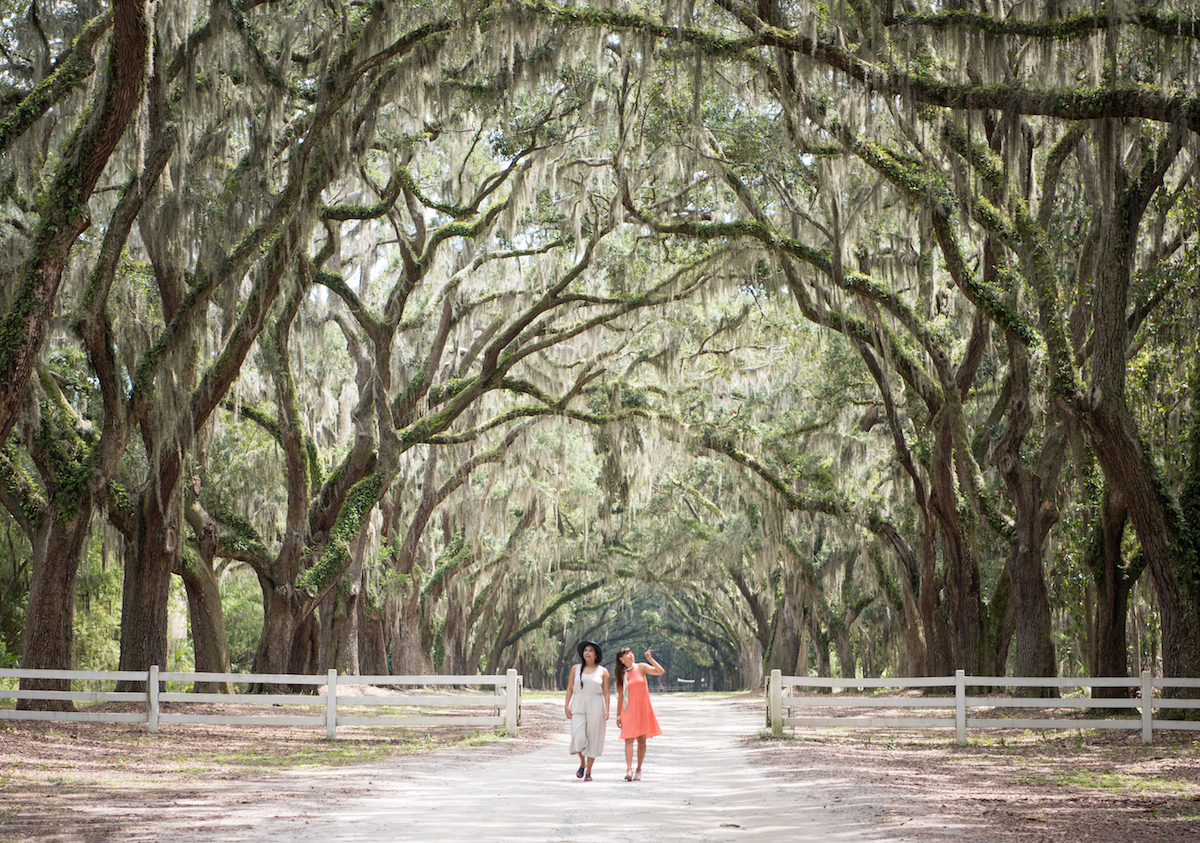 Though the Perry Lane is a destination unto itself, its central location makes it easy for guests to take advantage of the historic district's walkability and offers free bikes for guests to cover even more ground. Ride to the riverfront or along the outskirts of Forsyth Park for some of Savannah's most scenic vignettes, or take an Old Town Trolley Tour—there's a stop a 3-minute walk from the hotel—for a restful way to see it all and learn some of the city's most sordid stories along the way.
Staples like The Olde Pink House—recently reopened after a fire—and Leopold's Ice Cream remain necessary stops in Savannah, and you shouldn't leave the city without dining at both. (Grab a scoop of Rum Bisque from Leopold's and thank me later.)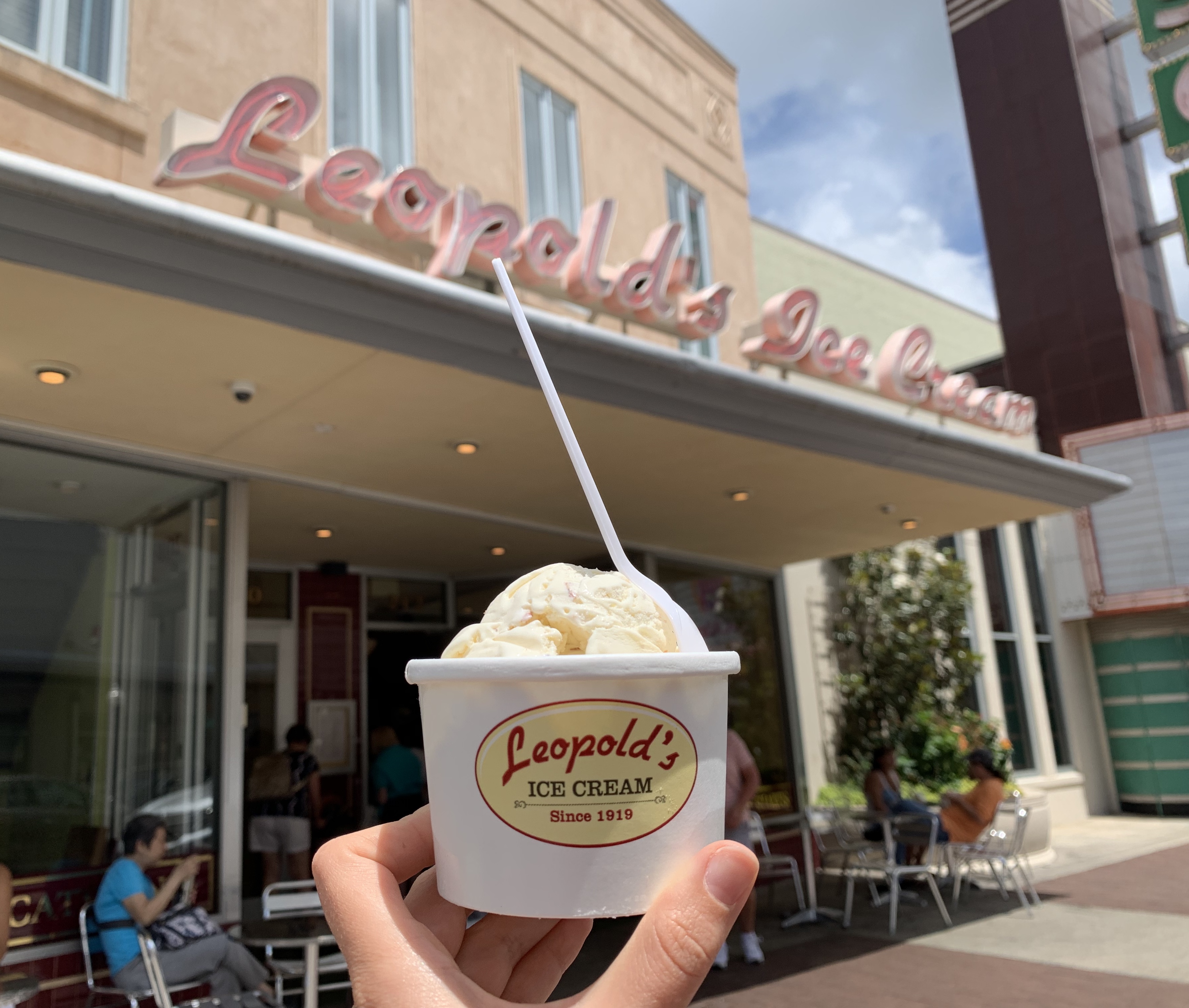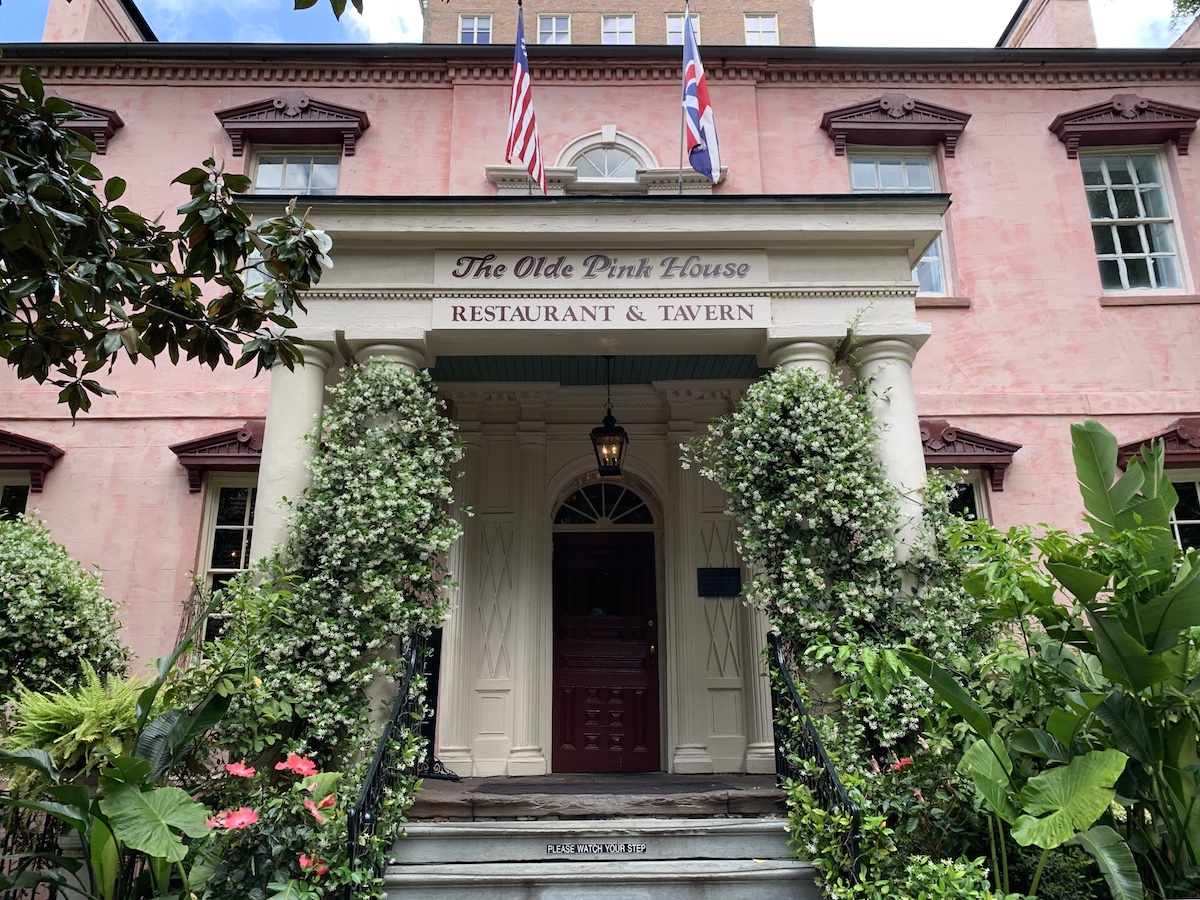 But new additions such as The Grey—a restaurant in a restored 1938 Greyhound Bus terminal, in all its Art Deco glory—and Alley Cat Lounge are similarly appealing, and bring a decidedly trendy cool factor to the Southern city. Alley Cat Lounge quickly ascended to "can't-miss" status in my book of top tipples: the menu is a brilliantly executed full-length quarterly rag, populated not just by every adult beverage under the sun, but also by off-the-wall information on all things cocktail.
Another recent opening, the American Prohibition Museum, is also worth a visit. Hours fly past in the anything-but-dry museum, where a series of 13 rooms tell the story of prohibition from the mid-1800s on. Filled with memorabilia, propaganda, artifacts, and stories almost too outrageous to believe, every display is worth reading, especially if you personally enjoy today's freedom to kick back with a cold one.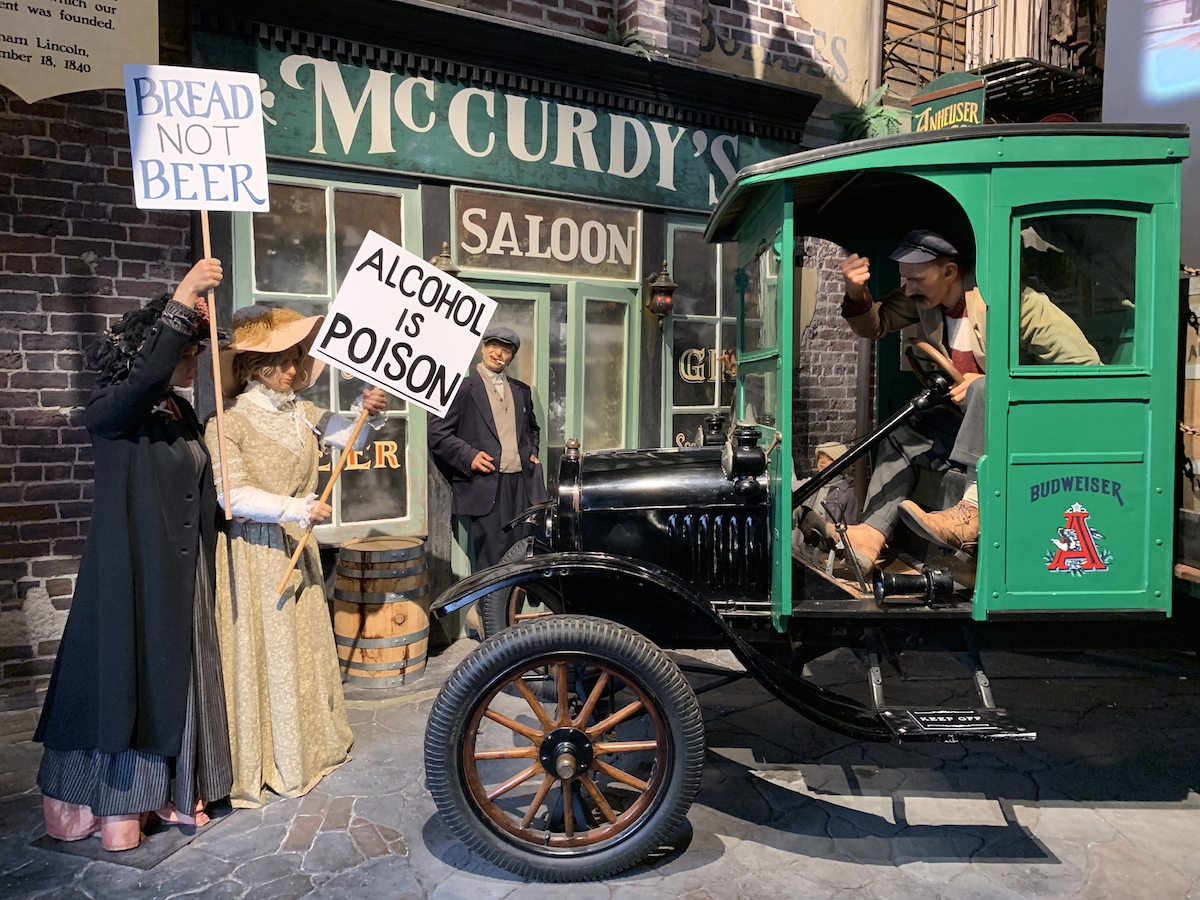 It's probably the only museum in the world where concluding with a classic Gatsby-era cocktail at a speakeasy-style bar is not just an exhibit, it's part of the experience. No need to finish your drink at the bar if you want to keep moving: Savannah's not-so-stringent open-container laws make it fun to wander and sip, a far cry from the tight-lipped, bootlegger-ridden Savannah of yesterday.
No other city from sea to shining sea comes close to the charm of little Southern Savannah. It outshines many of its sibling cities, packing plenty to do over a weekend but maintaining the feel of a city untainted by time, a city small enough for everyone to know everyone if you linger long enough. With all there is to love about Savannah, it's no wonder the city's dead stick around.
Skye Sherman is a freelance travel writer based in West Palm Beach, Florida. She covers news, transit, and international destinations for a variety of outlets. You can follow her adventures on Instagram and Twitter @skyesherman