When an otter loses his mate and grows lonely, what's an animal sanctuary to do?
Why make him an online dating profile, of course!
At least that's what the Cornish Seal Sanctuary in Cornwall, England, did for Harris, a 10-year-old Asian short-clawed otter. And much to their joy, it worked!
After his family at the Welsh Mountain Zoo rejected him in 2016, Harris was brought to the seal sanctuary. He found a mate and led a happy life at the sanctuary until last year, when his mate, Apricot, passed away at the age of 16.
For the first time in four years, Harris found himself alone.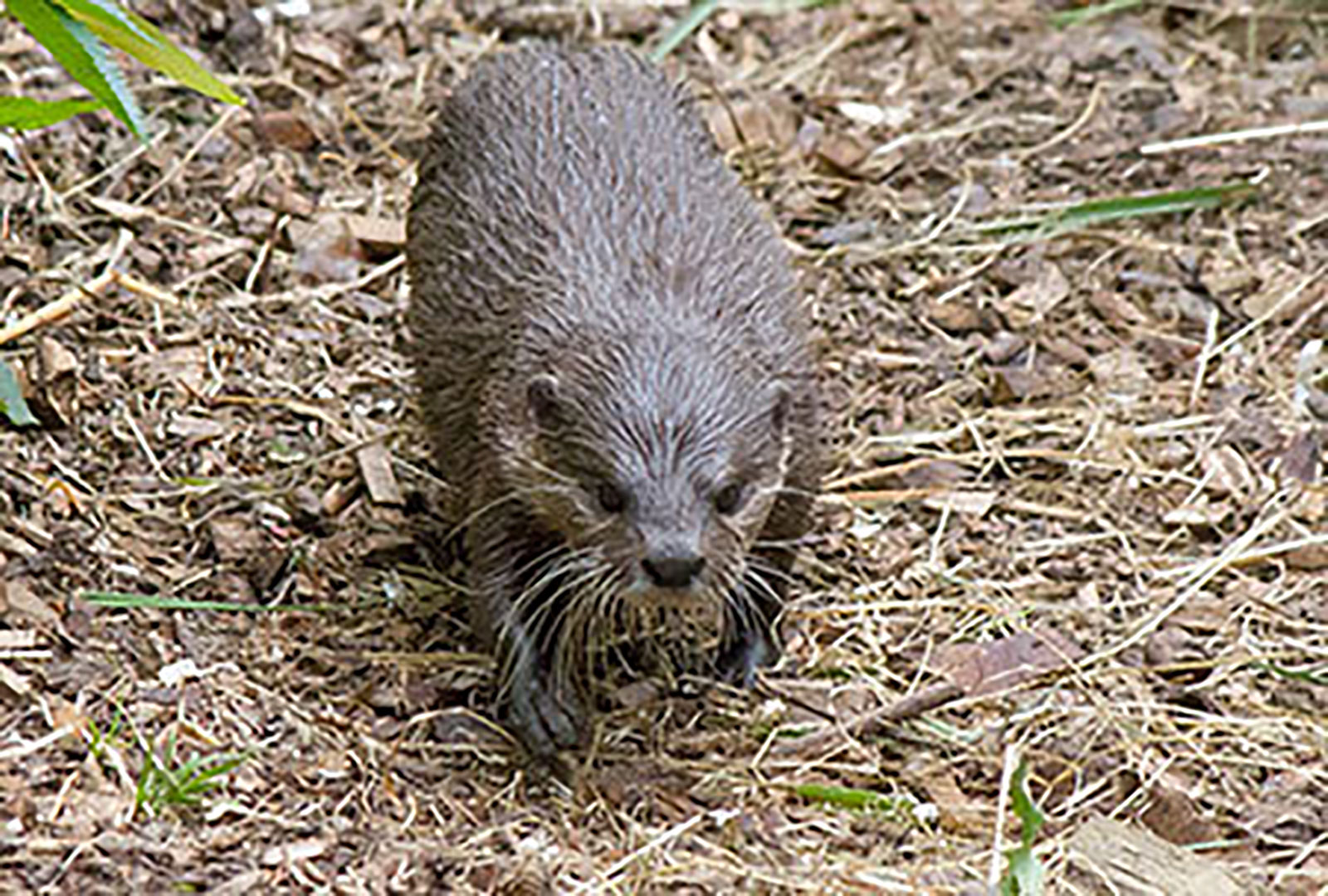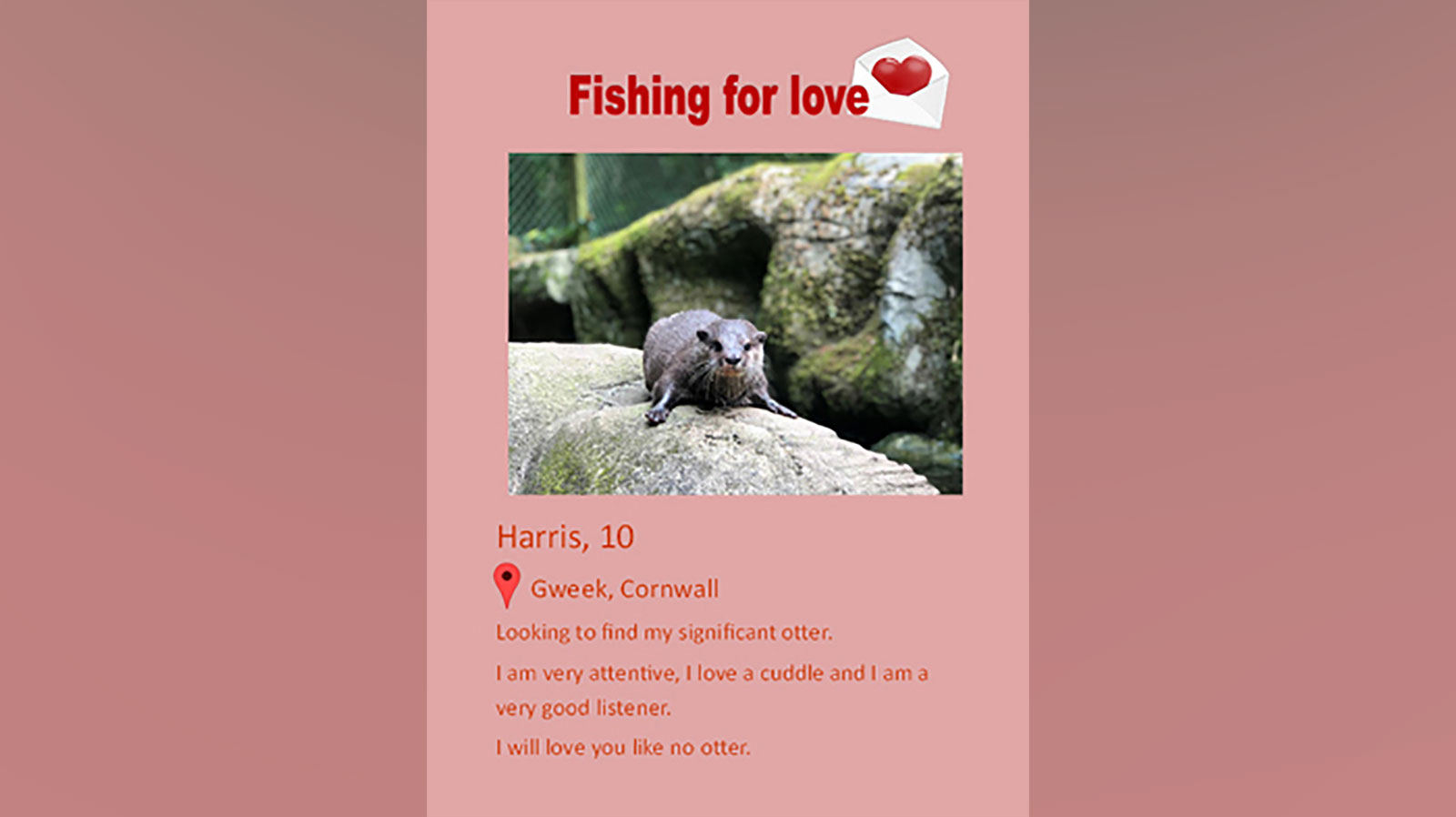 When he began reverting to his "bachelor" behaviors, caretakers realized he was lonely.
"Naturally, otters live in pairs," the Cornish Seal Sanctuary wrote in a press release. "The team wanted him to be able to get a second chance of love."
Tamara Cooper, curator at the Cornish Seal Sanctuary, told CNN that Harris was a particularly affectionate companion to Apricot.
"He was a doting partner," she said. "When she passed away a few weeks back he was absolutely lost."
So, Harris's handlers came up with a unique solution by setting up a dating profile for him, hoping to find an ideal match.
"I am very attentive, I love a cuddle, and I am a very good listener," the profile read. "I will love you like no otter."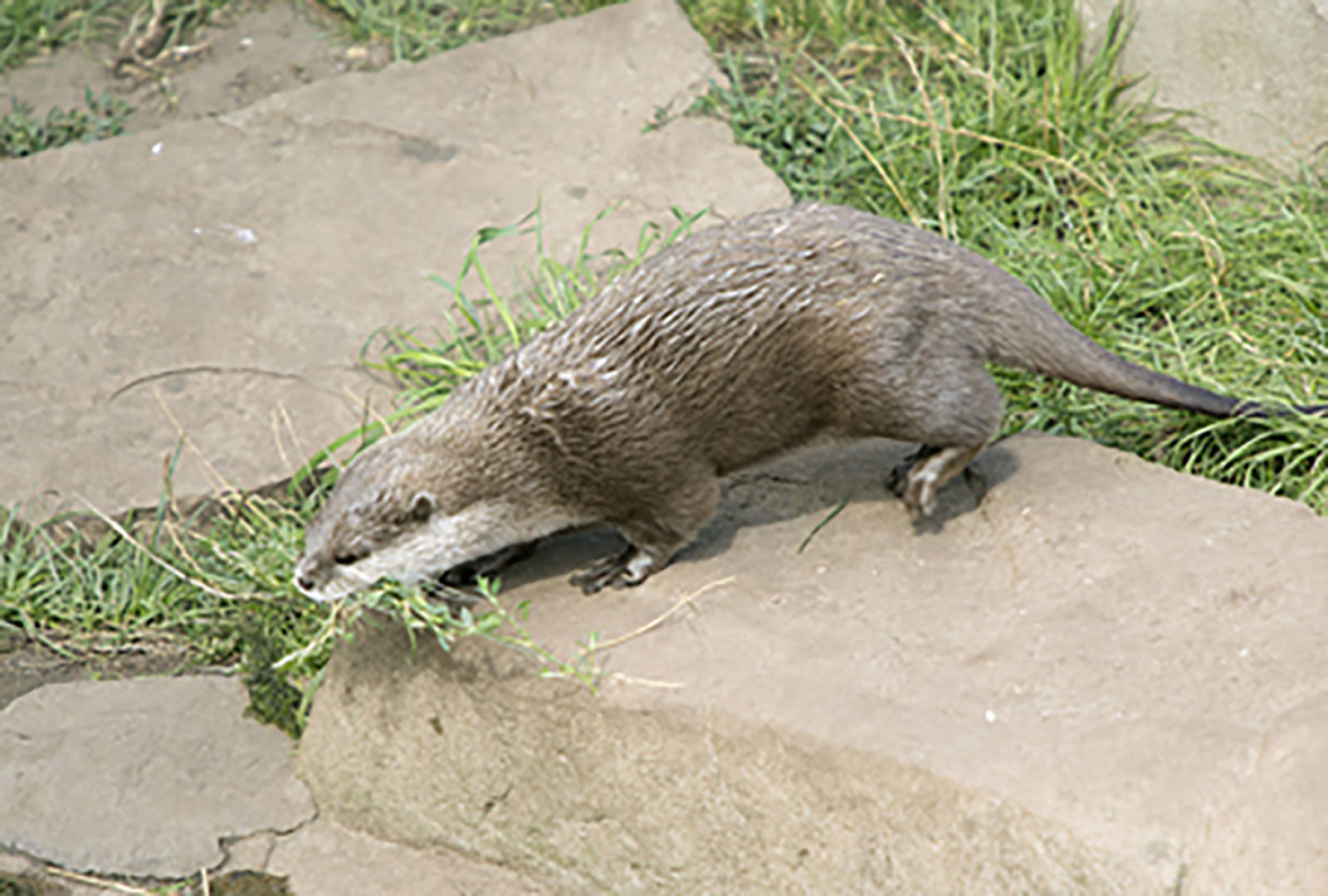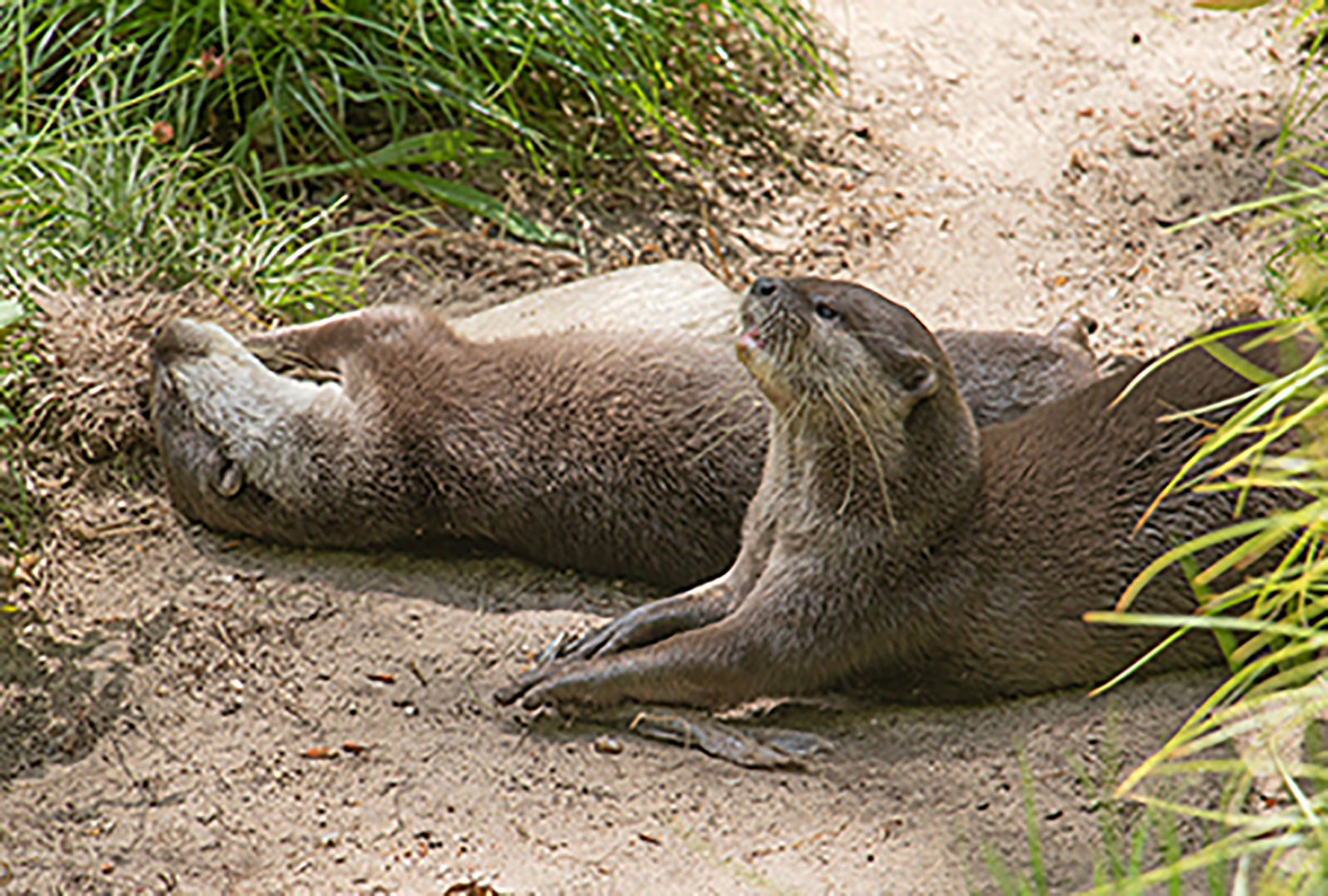 It didn't take long before Scarborough Sea Life contacted the Cornish Seal Sanctuary, saying they had a female otter, named Pumpkin, who'd recently lost her mate, too.
After conversing, they decided to set up a meeting for the two otters.
"The introduction of Asian short-clawed otters can be nerve racking and difficult to get right," said the Cornish Seal Sanctuary. "To ensure the best chance of a new pairing getting off on the right foot, it's best to introduce a new male into a female's territory so that the male more easily submits to the female on first meeting."
"Pumpkin has been extremely lonely so we are delighted that Harris will be coming to join her," said Todd German, the Sea Life Scarborough display curator. "[We] hope his arrival will provide Pumpkin with comfort and companionship."
The team at the Cornish Seal Sanctuary have high hopes that Harris and Pumpkin will fall "otterly" in love.
"Sea Life Scarborough are real otter experts," they wrote. "[We] couldn't be happier that Harris will be cared for by their animal care experts. We will be very sad to see Harris go as he is such a character but we will be keeping in touch regularly to see how him and Pumpkin get on."
We would love to hear your stories! You can share them with us at emg.inspired@epochtimes.nyc