A sailor who was stationed on the USS Barry in Yokosuka, Japan, for 19 months was unable to visit his parents in Georgia due to Covid-19 restrictions. However, unbeknownst to his mother and father, he planned the most amazing surprise homecoming ever.
Cameron Carter, who recently got promoted to a third class petty officer in the Navy, was deployed to Japan in December 2019 after he graduated from the boot camp in August that year.
On hearing that their youngest son was going to be deployed to Japan, Jennifer, 47, and Allen, 50, from Valdosta were emotional.
"I cried and cried and cried," Jennifer told The Epoch Times.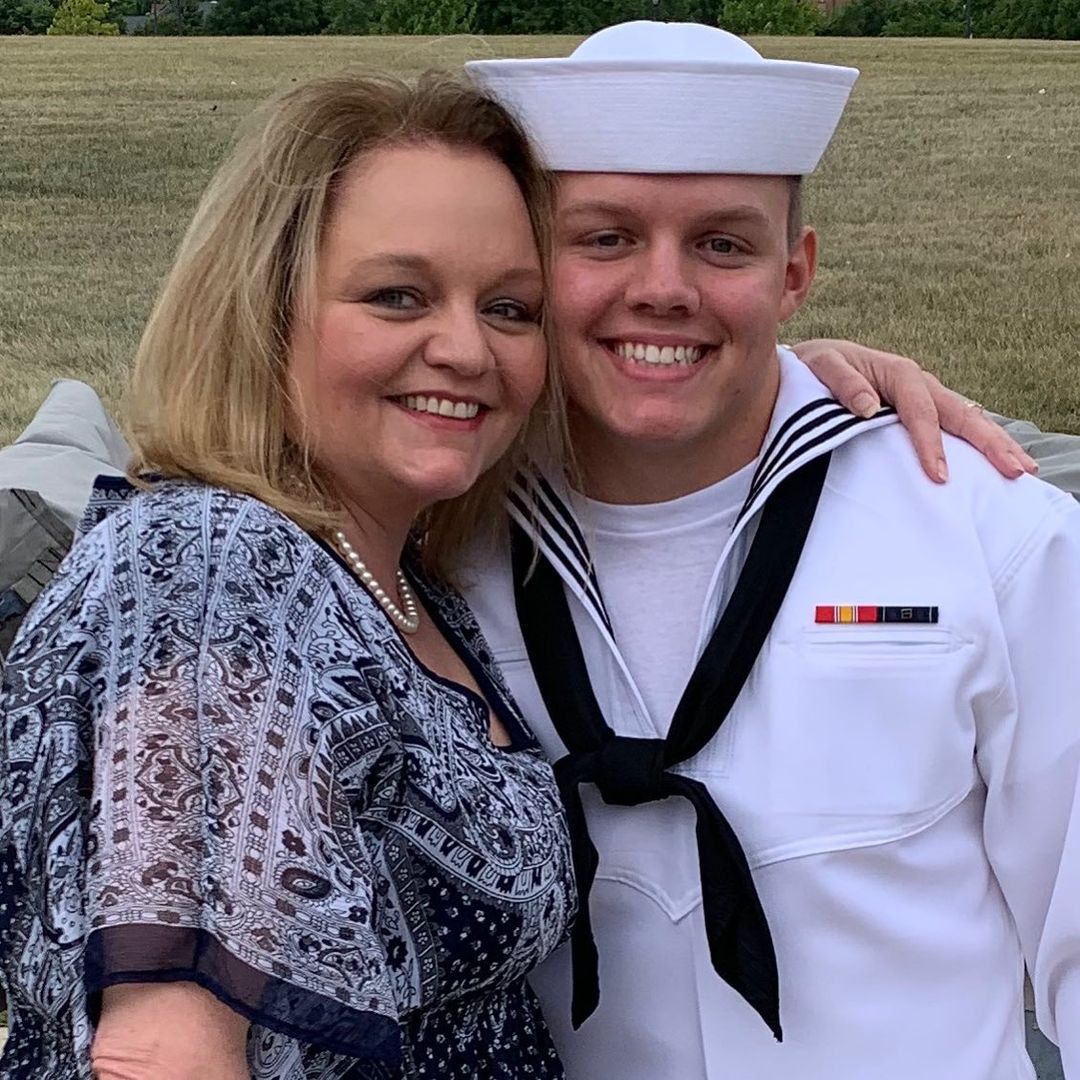 After he left for Japan, Cameron's parents missed him as this was the longest time they had gone without seeing him. The couple weren't expecting to see Cameron until Christmas this year, but Cameron had his own plan in store.
He shared his surprise visit plan with his brother, a recruiter in the Navy who is currently stationed in Nashville, Tennessee, and his aunt, Christina Okuma.
On July 7, Jennifer, a retail manager, and Allen, a firefighter, thought they were attending a dinner for Jennifer's niece's birthday along with her sister and husband.
"I had a birthday present and everything," Jennifer said.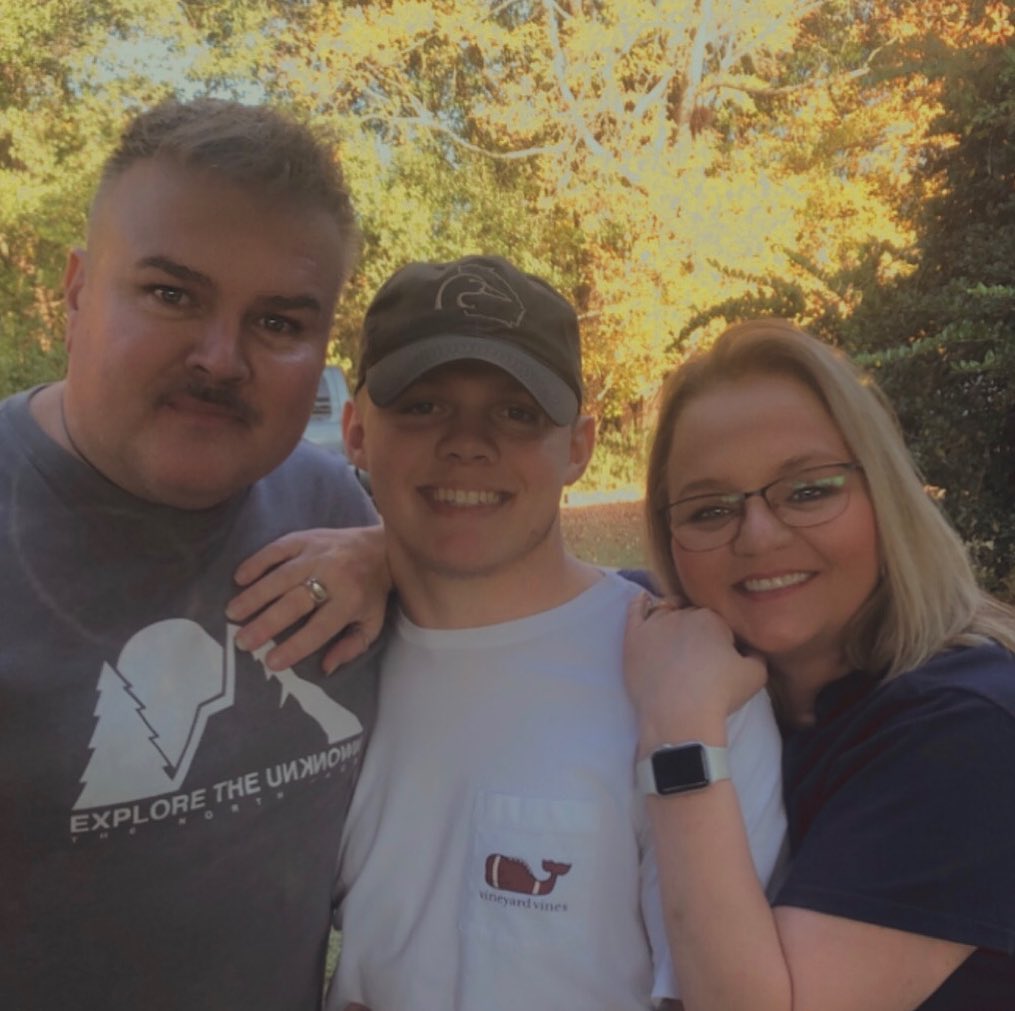 Cameron had flown a night before the dinner to Jacksonville, a town in Georgia, and spent the day with two of his friends. Aware that his parents were to arrive at 6 p.m. at the restaurant for the dinner, Cameron and his friends were there 45 minutes earlier, all set to surprise his parents. He even told the restaurant staff about his plan and showed a picture of his parents to them.
As the family arrived at the restaurant and were seated at a table, suddenly, Cameron, who was dressed in his uniform, approached his family's table. A video capturing the surprising moment shows his mom in shock and his father in tears.
"This just blew us away, absolutely blew us away," Jennifer said. "I'm so thankful that we were just really in the moment … It meant so much to us."
(Video credit: Jukin)
During the dinner, his parents sat by Cameron's side and kept staring at him in absolute disbelief.
"We couldn't believe he was there," Jennifer said. "I kept touching him to make sure he was really there.
"I will never ever be able to repay my sister for helping with that surprise because that's probably one of the best moments that I've ever had."
Cameron, who is very nonchalant according to his mother, was really happy that he surprised his parents, for whom the whole moment was very special.
On seeing Cameron home, his dog, Caroline, was also excited. "She missed him even more than we did because she went bananas when he came home," Jennifer said.
Cameron stayed with his parents for 10 days at home and attended several get-togethers with friends and family before returning back to Japan.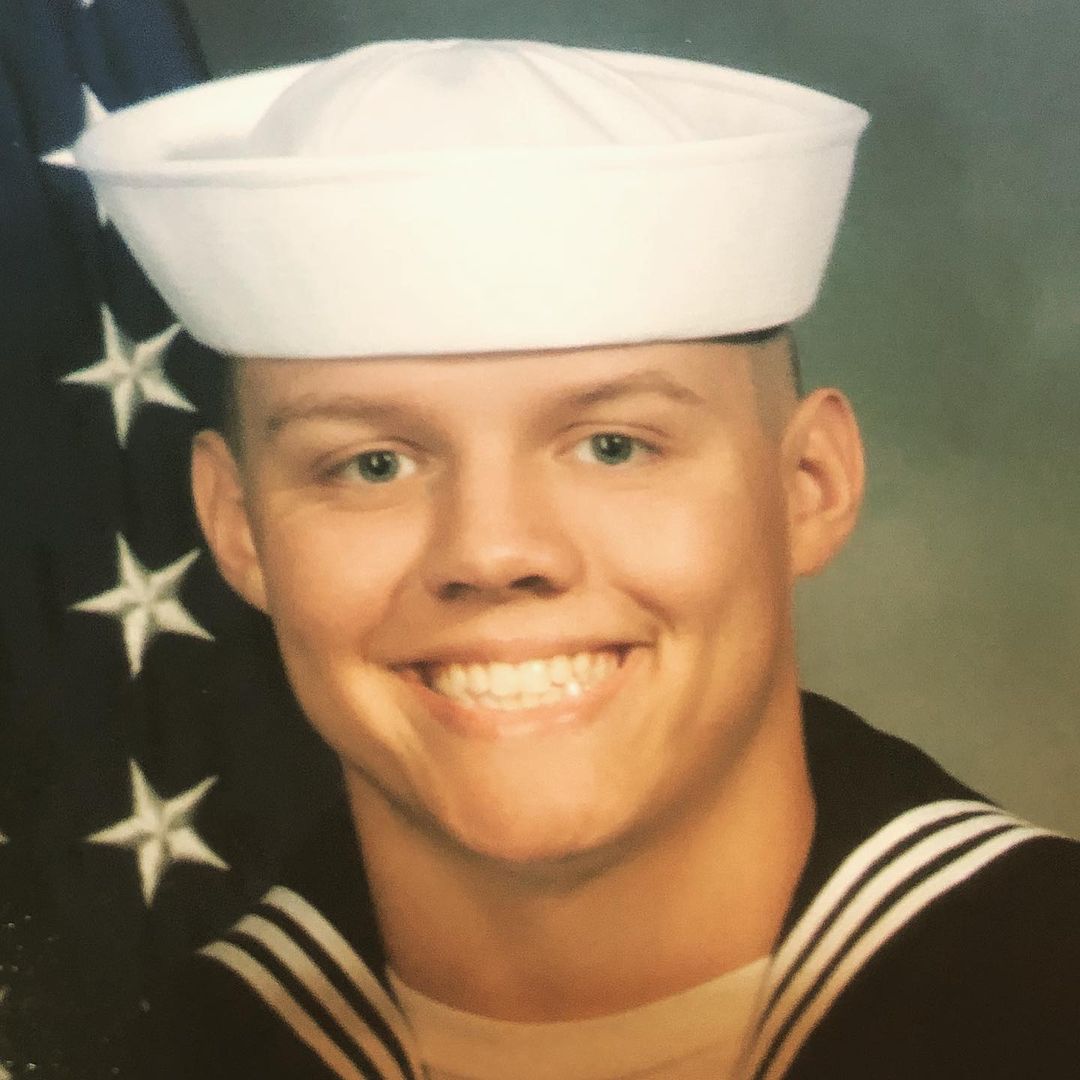 Cameron, who is very athletic according to his mother, visited his brother in California after he graduated from high school. Inspired by seeing how his brother was treated in the Navy, Cameron decided to follow in his footsteps.
After he was deployed to Japan, it was really hard for his parents to communicate with him due to the huge time difference and thus, sometimes, weeks would go by without a conversation.
"We had never been away from Cameron with no communication for a couple of months. That was really hard," Jennifer said.
Despite missing him, his parents are really proud of all that he has achieved, which includes winning a very prestigious award and being rewarded with a blue jacket of the quarter.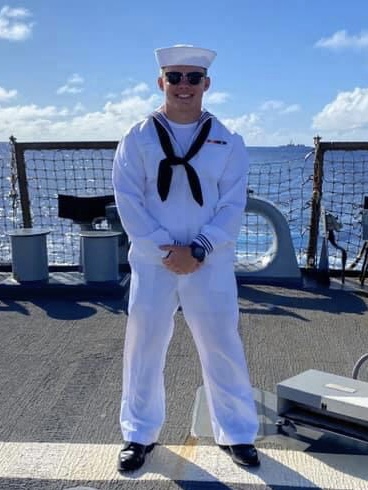 "I don't know how we did it, to raise the two most amazing [children]," Jennifer said. With her husband being a firefighter and her children in the Navy, Jennifer is happy their family is involved in serving the country and stressed she "really couldn't ask for better children."
As Cameron has left for another deployment, Jennifer hopes he will be back for Christmas. She revealed that her older son also plans to be home for the festive season.
"If it all works out, that'll be the first time all four of us will have been together since August of 2019," Jennifer said. " [It] will be an absolute Christmas blessing."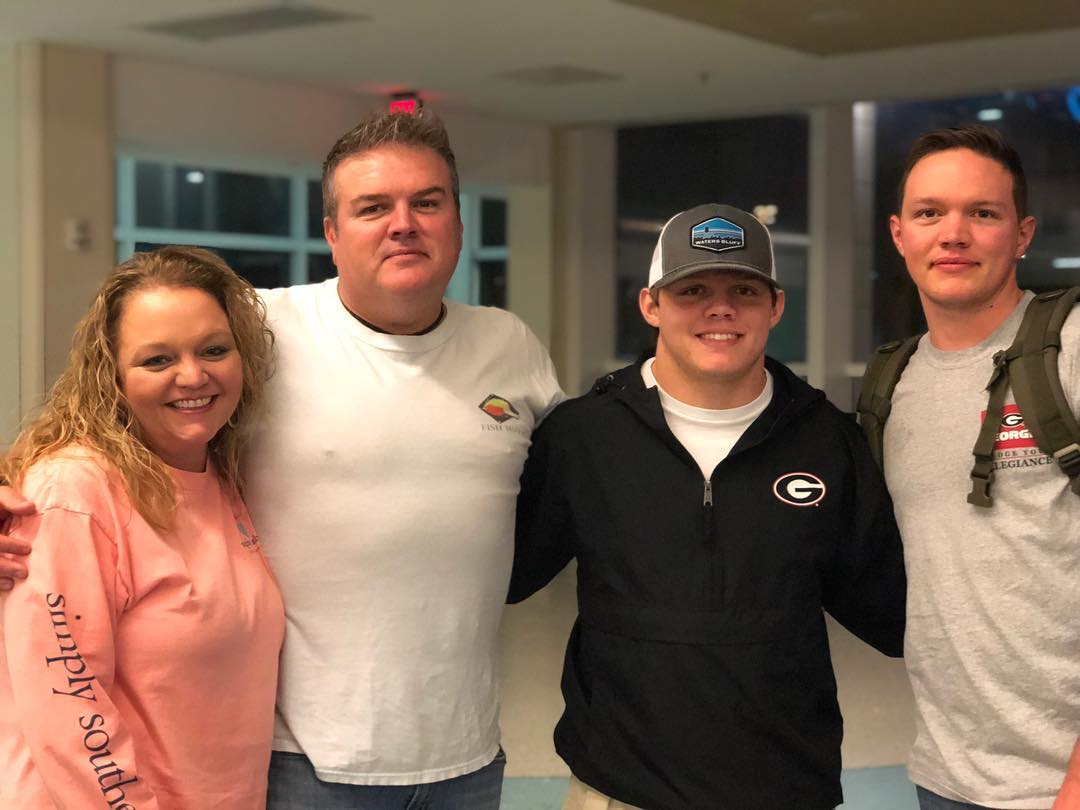 Share your stories with us at emg.inspired@epochtimes.com, and continue to get your daily dose of inspiration by signing up for the Epoch Inspired newsletter at TheEpochTimes.com/newsletter