Falsely accused of taking money from his church—the real thief is his best friend, who sets him up and marries his fiancée in the bargain—the weaver Silas Marner leaves behind his job and acquaintances at Northern England's Lantern Yard. He moves to the remote village of Raveloe in the Midlands, where he sets up his loom. For 15 years, he plies his trade there, having little to do with his neighbors or the local church, brokenhearted as he is by the betrayal of those whom he had trusted.
In Raveloe, Marner gains a reputation for being both a miser and a sort of freak. His bulging eyes and scowling countenance frighten the young children who peep through the windows of his cottage. His catalepsy causes him to fall into a trance at times (unable to move and unaware of what is occurring around him), which leads the villagers to be wary of him, with some wondering whether he is an instrument of the Devil. As he makes money from his exquisite skill at the loom, he forms the habit of nightly counting his gold and silver coins.
When a thief steals these savings, Marner falls into despair. He's only brought back to life by a golden-haired toddler whose desperate mother, an opium addict, dies in the snow near his doorway. Marner adopts the girl and names her Hephzibah after his deceased mother and sister but calls her Eppie. By his act of love, he finds himself drawn back into the community and once again closer to God.
This is the essence of George Eliot's "Silas Marner: The Weaver of Raveloe."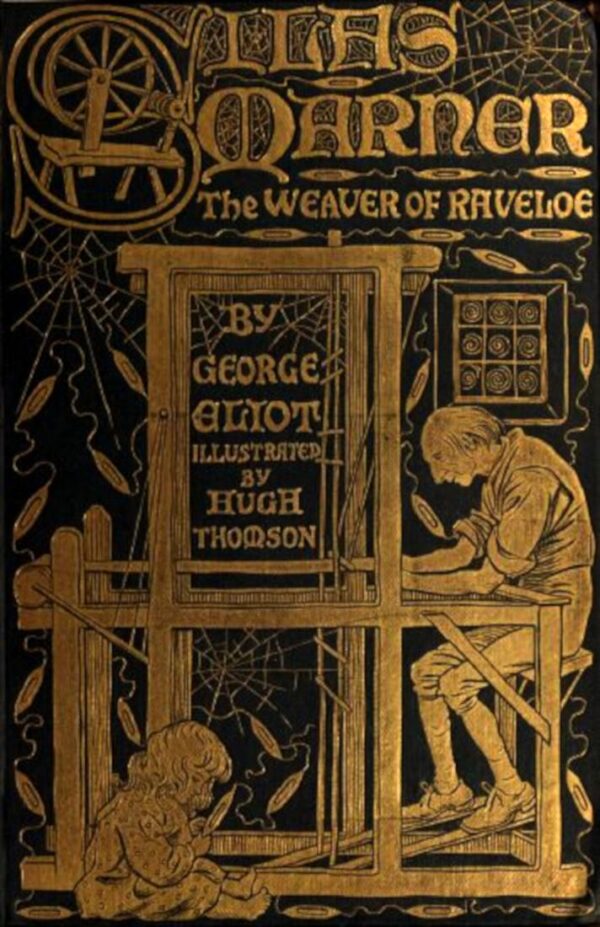 George Eliot
George Eliot (1819–1880) was the pen name for Mary Ann Evans, regarded then and now as one of the world's great English novelists. "Adam Bede," "The Mill on the Floss," "Middlemarch," and her other four novels continue to make the reading lists in colleges and universities, and writers like Margaret Drabble still acknowledge Eliot's influence on their work.
Having grown up in rural England, Eliot re-creates in her books what she gleaned from that early exposure to country life, reproducing the interplay of position, money, and power in that society, and the dress, work, houses, and vernacular of these farmers and craftsmen. Moreover, she puts readers inside of the minds and emotions of her characters.
In "Silas Marner," for instance, she gives us brilliant portraits of the people of this time and place, ranging from those in the upper echelons of the town like Godfrey Cass and Nancy Lammeter to the working men who gather for drinks at the Rainbow Inn.
In this same novel, Eliot addresses three primary themes.
Truth Versus Falsehood
In contrast to Silas Marner, three of Eliot's characters lie, cheat, and deceive others without a blink of the eye.
In Lantern Yard, William Dane, whom Marner admires and considers a friend, reveals himself as a backstabber, a religious hypocrite, and a thief when he frames Marner for the theft of the church money. In Raveloe, the drunken miscreant Dunstan Cass, Godfrey's younger brother, slips into Marner's cottage and absconds with the weaver's hard-earned gold after finding it beneath the brick floor.
And then there's Godfrey Cass himself. He is the husband of the woman who died in the snow and the real father of Eppie. He yearns to marry another, Nancy Lammeter, and is afraid that she will reject him if she discovers his previous marriage to an addict. Consequently, he says not a word and abandons his daughter to the care of the weaver.
Standing in contrast to this sordid trio is Silas Marner, a rustic who nonetheless practices integrity and believes in truth-telling. His road of honor is filled with potholes and ditches, yet he sticks to the right path and eventually ends up securing the love and affection of Eppie and the admiration of his Raveloe friends.
The Blessings of Children
"Silas Marner" begins with these lines from the poet William Wordsworth:
A child, more than all other gifts
That earth can offer to declining man,
Brings hope with it, and forward-looking thoughts.
Eppie brings that hope, and those thoughts, to Marner. Unlike the gold coins he had once so obsessively fingered, caring for Eppie draws the miserly weaver out of his self-pity and misanthropic isolation into the community at large. A neighbor, Dolly Winthrop, for example, offers him emotional support as well as sound advice on how to raise a daughter.

Others step up as well: "Notable mothers, who knew what it was to keep children 'whole and sweet…' were equally interested in conjuring how a lone man would manage with a two-year-old child on his hands, and were equally ready with their suggestions. …"
Marner turns out to be a fine father who raises Eppie to be kind and gentle. In return, his care for her redeems him, bringing him back from the abyss of loneliness into which he had fallen. By loving her, Marner finds himself transformed.
Love Conquers All
At the end of the novel, Godfrey Cass finally confesses to his daughter that he is her true father and asks her to live with him and his wife, thereby gaining a foot up the social ladder. Yet Eppie won't even consider this proposal. Of her adoptive father, Silas Marner, she says: "And he's took care of me and loved me from the first, and I'll cleave to him as long as he lives, and nobody shall ever come between him and me."
Eppie elects to stay with this man who lives in relative poverty because of the everyday acts of love that he has always shown her. Later, on her wedding day to a local man, Eppie says to Silas Marner: "Oh father, what a pretty home ours is! I think nobody could be happier than we are."
Readers will nod in agreement.
Beauty
In addition to Eliot's skillful exploration of these ideas, there's another reason to read "Silas Marner," and that's the beauty and wisdom of the words themselves. Novelist Christopher Bohjalian, who wrote the Introduction to my copy, states: "No material is wasted, no threads are left dangling. There is a reason for every word. This, in my mind, is a great strength—and reason enough to savor the story."
Agreed. But in Eliot's concise use of language we also find beauty. Here, for instance, are the writer's ruminations at the end of Chapter 14 regarding the early relationship of Silas Marner and Eppie:
"In old days there were angels who came and took men by the hand and led them away from the city of destruction. We see no white-winged angels now. But yet men are led away from threatening destruction: a hand is put into theirs, which leads them forth gently towards a calm and bright land, so that they look no more backward; and the hand may be a little child's."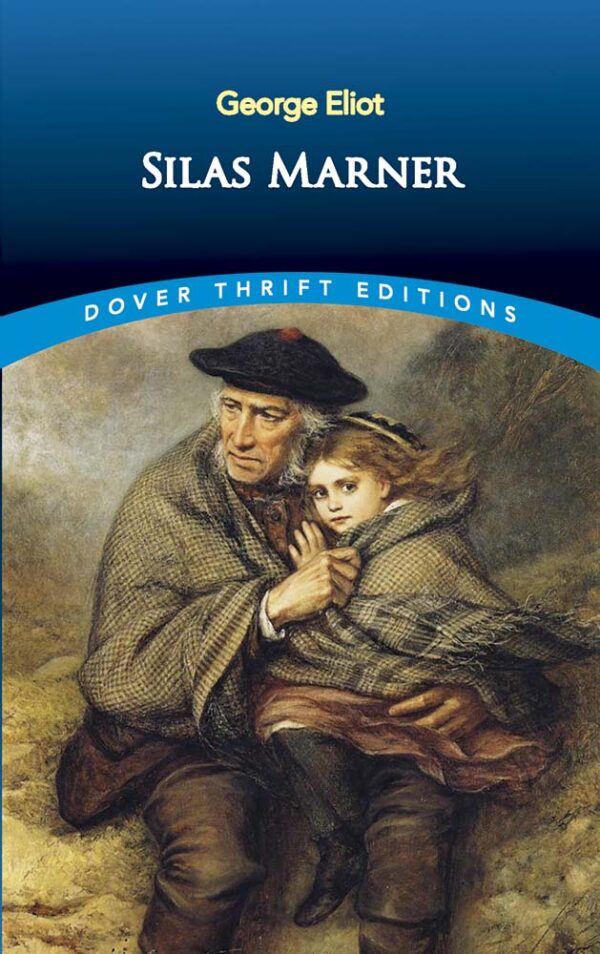 An Aside: Rereading the Classics
Over 50 years ago, when I was in high school, my class read "Silas Marner." I remembered only a few scenes from that time—a conversation in the Rainbow Inn, Marner's discovery of Eppie on his hearth—and my rereading the novel for this review revealed to me that I had missed the gold of this story, and by that I don't mean the stolen coins. I suspect I was just too young and too immature to appreciate the many treasures found in this tale.
Other books I read long ago—Dickens's "Great Expectations," for example, or Tolstoy's "War and Peace"—are likewise vague memories shrouded in the mists of time. I know the general plots and the names of some of the characters in these books, but again I realize now that I might with profit revisit some of the old classics and find new wealth in them in my old age.
That's the final wealth I take away from "Silas Marner."