PG-13 | 2h 27min | Drama, Satire, Western, Adventure | 23 December 1970 (USA)
A "revisionist Western" yarn, "Little Big Man" is told in flashback by the 121-year-old Jack Crabb (Dustin Hoffman) who, as the movie starts, is being interviewed by a historian (William Hickey) searching for true tales of the Old West.
Initially impatient with Crabb, the historian soon becomes transfixed with his recounting, which goes back over a century to when Crabb and his big sister Caroline (Carol Androsky) are taken in by the same tribe (Cheyenne) that murdered their parents.
Their leader, Old Lodge Skins (the Oscar-nominated Chief Dan George), is a benevolent type; he's chock full of wry humor with intractable opinions regarding honor and tradition. Falsely believing she will be "ravaged" by the tribe, Caroline bolts, leaving Crabb to assimilate alone with a new, thoroughly foreign lifestyle.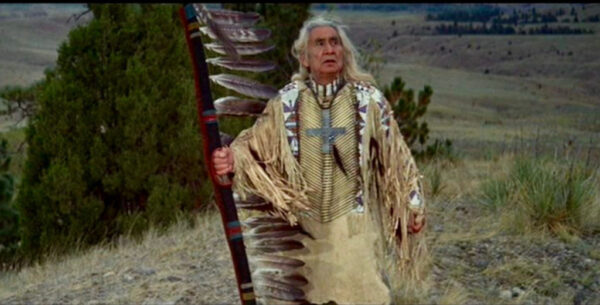 Crabb makes many friends and a few enemies, and it is during a battle with former Union soldiers that he is captured and turned over to a blustery, vacuous preacher and his surface-genteel wife Louise Pendrake (Faye Dunaway).
Hypocrisy at Every Turn
It is during this stretch where Jack gets his first whiff of hypocrisy that will be revisited many times. Over the next three decades, Jack crosses paths with (literal) snake oil salesman Allardyce T. Meriweather (Martin Balsam), the affable Wild Bill Hickok (Jeff Corey), and the thoroughly vile General George Armstrong Custer (Richard Mulligan).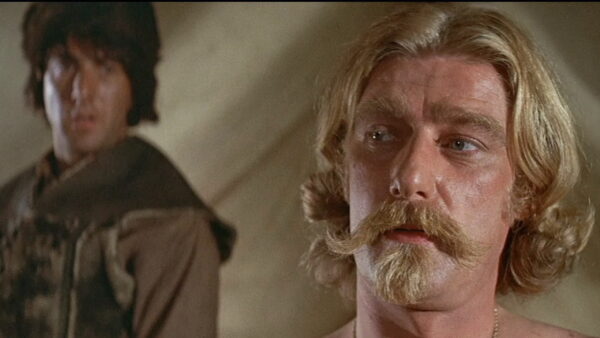 Crabb gains a wife, loses same, has awkward reunions with Caroline and Louise, becomes a crack marksman, becomes a father and, eventually, a major alcoholic.
Adapted for the screen by Calder Willingham from the 1964 picaresque novel of the same name by Thomas Berger, "Little Big Man" was directed by Arthur Penn who, just three years earlier, worked with Dunaway on "Bonnie and Clyde" and, with this film, he firmly established himself as a major figure in the "American New Wave" movement.
Still in her 20s at the time of production, Dunaway impressed many then by allowing her character to be made-up and lit to look older and weathered beyond her years in the second half of the film.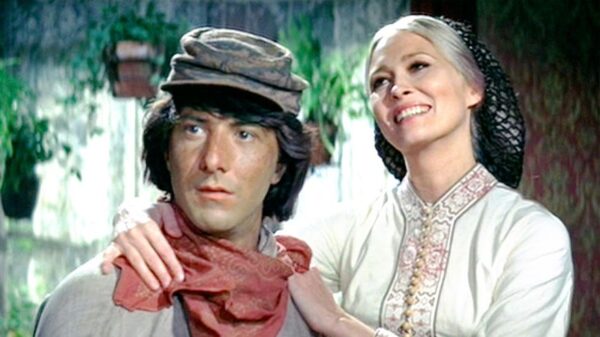 As with "Bonnie and Clyde," "Little Big Man" relied heavily on dark gallows humor, sudden, unforgiving bursts of bloody violence and was permeated with the distinct, anti-establishment social vibe of the time.
While most of the Native American characters were played by Native American actors, some were portrayed by Caucasians and Asians but all of them speak in unaffected, non-accented English, even when the dialogue is clearly intended as being in various Native American tongues. How the filmmakers handle this potentially deal-killing choice is ingeniously clever and it quickly becomes a non-issue.
A Splendid Performance
After knocking it out of the park with his first two features, "The Graduate" (co-written by Willingham) and "Midnight Cowboy," and receiving Oscar nominations for both, Hoffman stumbled a bit with the wanting "John and Mary" (co-starring Mia Farrow).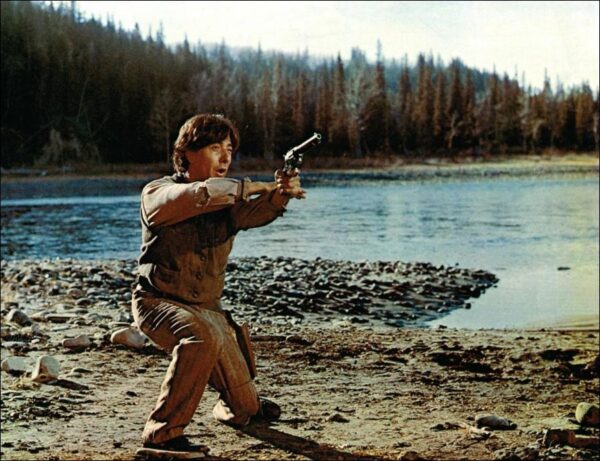 With "Little Big Man," Hoffman delivered his finest, least affected performance of his career. Yes, he went on to win Academy Awards for "Rain Man" and "Kramer vs. Kramer" but neither of those performances presented the type of thespian challenges he faced—and conquered with aplomb—than "Little Big Man."
Aided greatly by superb make-up and lighting, the early 30s at the time Hoffman convincingly played a character going from his teens to 121 years old without any hint of strain.
A student of "The Method" style of acting, Hoffman shredded his voice by screaming for hours before shooting scenes as the older Jack, something not dissimilar from what he did down the road while staying up for days to play the sleep-deprived and tortured lead in "Marathon Man" opposite Laurence Oliver. Not a fan of "The Method," the old-school Olivier famously mentioned to Hoffman on the set: "My dear boy, why don't just try acting? It's much easier."
Olivier, along with Marlon Brando (the original owner of the screen rights) and Paul Scofield, all turned down the Old Lodge Skins role before it was offered to George.
The movie doesn't end as much as it just stops, but that doesn't mean it doesn't provide more than sufficient closure. None of the non-fictional principal characters meet their demise before the end of the film, yet they all experience their own crossroads which permanently alter their respective paths in life.
Suffice to say, the film had a permanent impact on me and to this day it remains my favorite movie of all-time. I saw it three times on the day it opened in theaters (which was also my birthday) and own six different home video versions of it. I've viewed it in excess of 100 times and have never once completed a screening without taking away something I'd previously missed. You can't ask much more from a movie than that.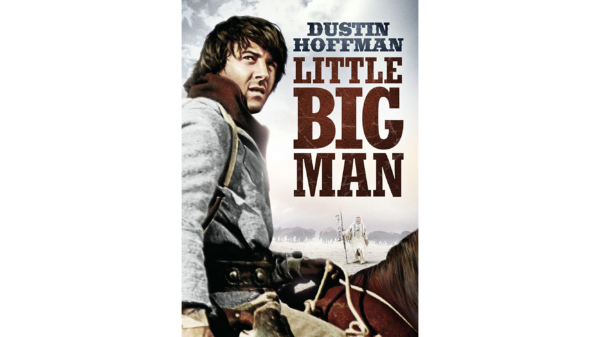 'Little Big Man'
Director: Arthur Penn
Stars: Dustin Hoffman, Faye Dunaway, Martin Balsam, Chief Dan George, Richard Mulligan
Running Time: 2 hours, 27 minutes
MPAA Rating: PG-13
Release Date: Dec. 23, 1970
Rating: 5 out of 5