For the entirety of his 50-year film career, Marlon Brando was viewed as an artistic genius, an eccentric wingnut, a political rebel-rouser, a serial philanderer, a human rights advocate and (to some) the greatest actor of all-time. Truth be told, he was some or all of those things and much more, and thanks to audio recordings he made throughout his life, we are we able to gain significant insight into the core of the man as he viewed performing, the world, and himself.
Had this film been made while Brando was still alive (he died in 2004), it might have come off as a reputation-salvaging vanity project. Although self-absorbed to detrimental levels, Brando never sought off-screen notoriety, staunchly avoided revealing details of his personal life and never used his celebrity status for the purpose of self-promotion.
Made With the Blessing of Brando's Estate
With the complete cooperation of Brando's estate, director/editor Stevan Riley and his co-writer Peter Ettedgui slowly peel back the layers of one of the most mysterious, complex, and divisive figures in the history of the arts, with practically every word spoken by the subject himself. It is an unprecedented coup and perhaps the finest documentary of any entertainment icon ever made.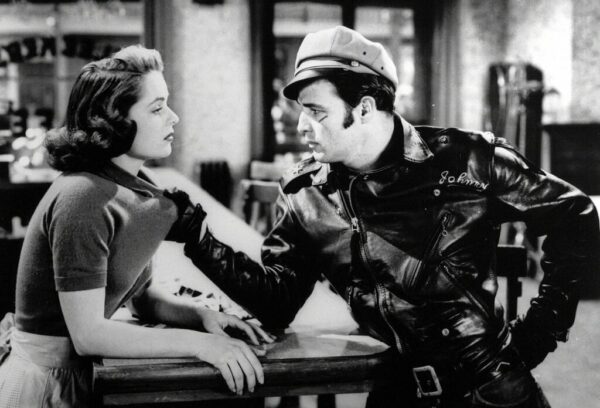 The film opens with a previously unseen '80s screen test featuring the disembodied, pixilated head of Brando on a computer screen as he randomly quotes Shakespeare. The effect is chilling and eerie and has the feel of a ghost speaking from beyond grave. At this point, Brando's career was effectively over, and we can't help but detect both resignation and regret in his voice.
For a man who so closely guarded his privacy, Brando's chronicling of his life via cassette tapes is strongly out of character, and in raw form must have been a daunting challenge for Riley to sift through. Based on the finished product, it appears Brando kept everything he ever made and recorded hundreds of hours' worth of conversations, stream-of-consciousness soliloquies, meditations, and the like. Also included are interviews and press conferences alongside publicity stills, archival news footage, film clips, and family photos. Riley painstakingly pieced together a mesmerizing audio and visual tapestry that could have easily been longer than its 103 minutes.
Brando's Dysfunctional Parents and Children
In a film stuffed with narrative peaks, perhaps Riley's greatest achievement is in pulling off what few films and even fewer documentaries ever do: He delivers a compelling and unbiased narrative. This technique is particularly impressive when covering Brando's upbringing in Nebraska as the child of two polarizing, highly dysfunctional parents. An early interview conducted by Edward R. Murrow with Brando and his father is a painfully awkward passage and shows the actor in a rare moment of petrified panic.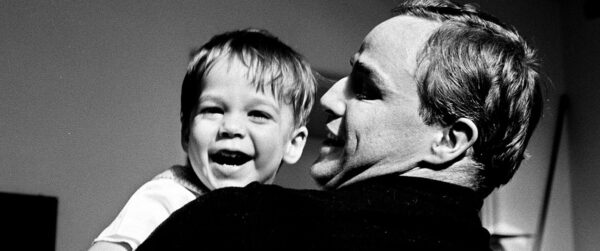 Sadly for Brando, his role as a father was as tumultuous as his life as a child, and to Riley's credit, he includes only as much as is absolutely required during this third act segment and thus sparing his surviving kin from undue rehashing.
In the only scene that doesn't feature Brando's image or voice, Riley includes one of the most bizarre interview pairings in show business history. In it, Bob Crane, the star of "Hogan's Heroes" who was bludgeoned to death in 1978, questions legendary acting coach Stella Adler, who served as Brando's first and foremost mentor. Similar to the "Actor's Studio" overseen for three decades by Lee Strasberg, Adler's eponymous "Studio of Acting" was also located in New York City, and each somewhat based their "method" approach to performing on the thespian teachings of Russian stage pioneer Konstantin Stanislavski.
Warts and All
While Riley devotes a good third of the film to the acting high points ("On the Waterfront," "A Streetcar Named Desire," "The Wild One," "Julius Caesar," "The Godfather," "Last Tango in Paris"), he isn't afraid to include Brando's personal and professional miscalculations and his alleged bizarre on-set behavior, the most famous taking place during the shootings of "Mutiny on the Bounty" and "Apocalypse Now."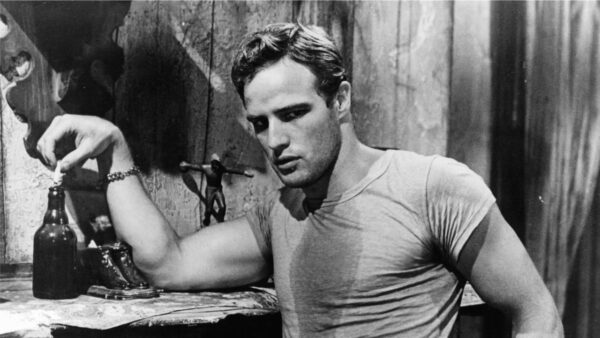 Shot on location in Tahiti, "Mutiny" was a remake of the 1935 version starring Clark Cable as Fletcher Christian, which was reprised by Brando in 1962 (both versions were produced by MGM). This was the production where Brando's reputation as "difficult" was cemented, although, according to him, his beef was with the producers and directors who wished to change the entire tenor and plot of the story in the middle of principal photography. It was also during the shoot when Brando fell in love with his Tahiti co-star Tarita Teri'ipaia, his future third wife and the mother of his late daughter Cheyenne.
'The Godfather'
By the early '70s, most of the major studios wouldn't consider Brando for a project, and it was only after director Francis Ford Coppola's multiple refusals to cast another actor as Vito Corleone in "The Godfather" that Paramount finally acquiesced. There are no accounts of any erratic behavior on Brando's part during the production, and he would later win his second and final Academy Award for his performance, which he declined to accept.
Coppola and Brando would work again on "Apocalypse Now," and there is no doubt on anyone's part (save maybe for Brando) that he showed up late, unprepared, overweight, and intent on ad-libbing most of his dialogue. For a complete accounting of everything that went down, check out "Hearts of Darkness: A Filmmaker's Apocalypse," the brilliant 1991 documentary directed by Coppola's wife, Eleanor.
It goes without saying this movie is interesting viewing for serious acting students or film buffs and anyone interested in what went on inside the mind of a gifted, troubled, and conflicted actor.
'Listen to Me Marlon'
Director: Stevan Riley
Star: Marlon Brando
Running Time: 1 hour, 43 minutes
MPAA Rating: NR
Release Date: July 29, 2015
Rating: 5 out of 5