About to land at the Portland International Airport, I could see the top of Mt. Hood peeking out from a pillow of billowy fog. My sister is a big fan of Mt. Hood and her annual birthday ritual is to travel there to celebrate her special day.
I traveled to Oregon recently to celebrate my sister and nephew's birthdays. But my primary reason for going was to reconnect with this place, this land where I am rooted, and to re-energize, revitalize, and restore my spirit.
I've called Virginia home for more than 30 years, but my home state is Oregon. I was born and raised in Portland, Oregon. Since moving to Virginia in 1988, I've made several trips to the West Coast to visit favorite haunts such as Multnomah Falls in the Columbia Gorge, the Portland Rose Gardens, Chinese Garden, and later, to Willamette National Cemetery, where my parents are buried.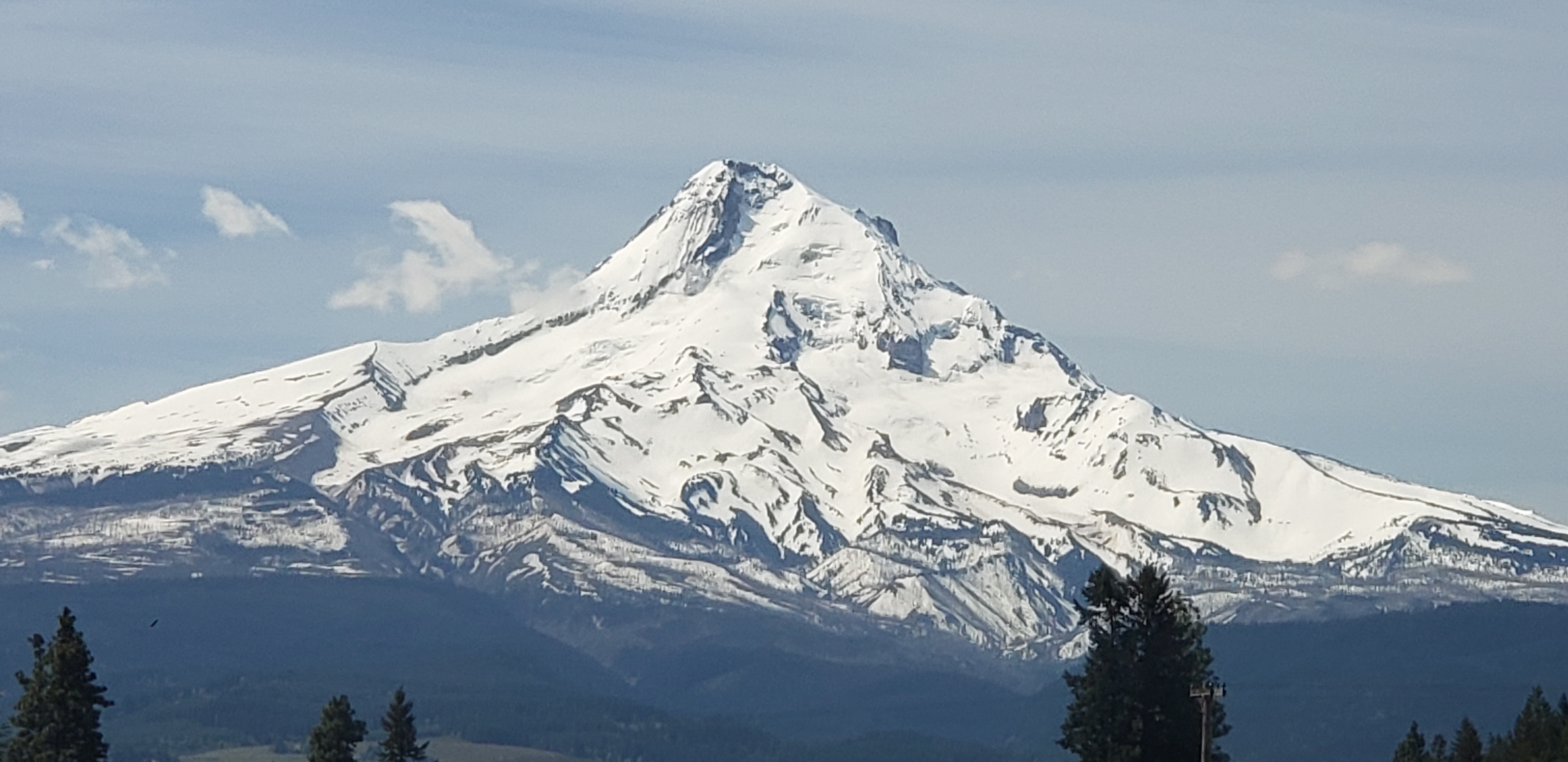 To Mount Hood
The drive takes you east-southeast from Portland through the Columbia Gorge to Oregon's highest mountain at 11,249 feet. Roughly 65 miles from Portland, the Mt. Hood loop is easy to do in a day. Mt. Hood has a reputation for being one of the loftiest mountains in the nation based on its prominence. You can easily see it against the skyline when you are in Portland but paying it a visit up close and personal never fails to inspire me.
That is apparently true for many others as the parking lot was jammed when we arrived. Washington. Colorado. Utah. Idaho. Montana. California. New York. Mt. Hood serves as the training ground for many skiers and offers the only year-round lift-served skiing in North America.
During our spring visit, there was still quite a bit of snow on the ground, and in addition to skiers, there were throngs of snowboarders … mostly young and mostly loud and all bedecked in fancy garb or bare-chested with suspenders carrying brightly colored and intricately designed snowboards.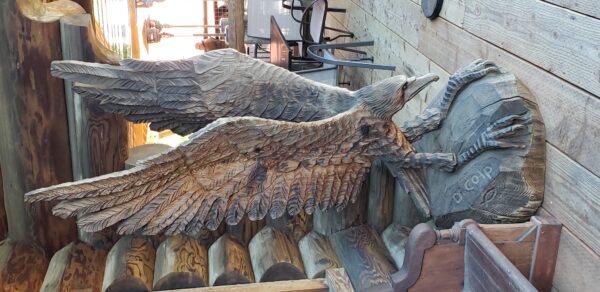 I admit that at first, I found them annoying. I didn't want my connection with this mountain of my youth disturbed by their seeming ruckus disrespect for this, to me, a revered place.
I remember when Mt. St. Helens erupted in 1980, sending plumes of ash that covered Portland and surrounding areas in a gray blanket. Although an explosive eruption is unlikely, Mt. Hood could potentially do likewise and blow its top at some point.
But, for this visit, and many before, it continues to stand there, ever royal and loyal to those who relish in its natural beauty, charm, and unquestionable majesty. Snowboarders' revelry couldn't diminish the sounds of silence that this mountain emanates and shares with those who choose to soak up its spirit. I am one of those.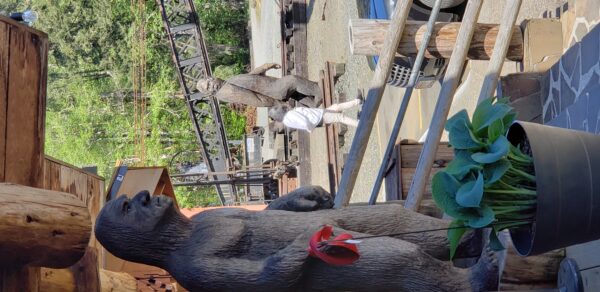 I haven't hiked its trails or scaled its peak or visited the dozen glaciers that surround it. And there's no way I could negotiate a snowboard. In those experiences perhaps I have been remiss but I have gazed on its face, felt its power, and been awestruck by its permanence and place in my heart.
I know that the Pacific Northwest has just had a heatwave of historic proportions but I love the air in Oregon—unlike our often sauna bath summers in Virginia—the air is crisp, sharp, and very fresh, with no hint of humidity.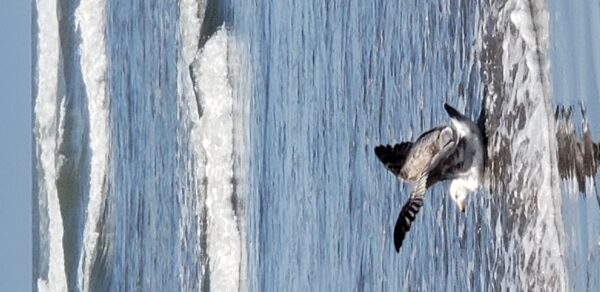 Sand Between My Toes
Over the years, with some combination of husband and/or children, and this trip solo, I always get to the coast, which is a little over an hour's drive west from Portland. Each of these coastal towns, from Astoria to Manzanita to Yachats, has its own flavor.
The constant is the sea with its ever-changing hues and rhythms. My memories of the Oregon coast run deep. My spirit is always buoyed as soon as I see its seeming endlessness stretching to the horizon and the sound, often a roar, of the row of waves that can caress or slap the shore depending on its mood.
The drive to the coast takes you past miles and miles of the most beautiful and awesome forests. Forests that, over the years, have just gotten more lush, thick, and taller in my mind. One of Oregon's mottoes has always been "Keep Oregon Green." Well, it's gotten greener.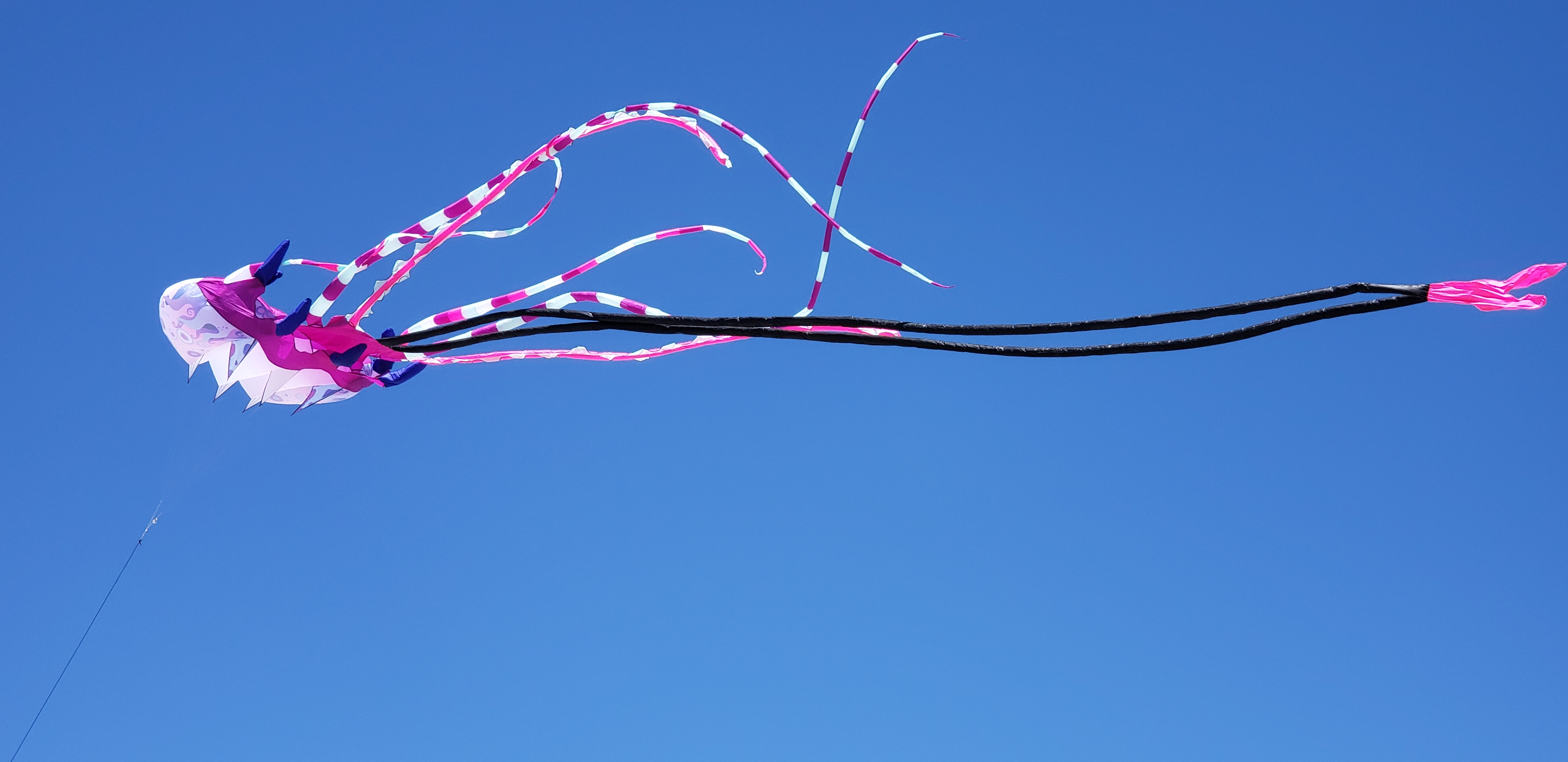 Traveling via State Highway 26 between Portland and Seaside, it's hard not to stop in Elsie at Camp 18 on the way there or on your return. Steeped in logging history, the restaurant resembles a log cabin on steroids with hand-carved main doors cut from an old-growth fir no doubt of large proportion. Some 50 tons of local rock make up the two large fireplaces. I can vouch for their cinnamon rolls and coffee. The gift shop is small but packed with treasures. Perhaps most intriguing are the large wooden sculptures which greet you upon arrival—eagles, bears, lumbermen, and, of course, sasquatch.
Seaside is more commercial than some of Oregon's coastal towns but it has its charm. And it has Mo's, a Pacific Northwest landmark for more than 70 years. Granted, there is now more than one location, but the Mo's at Seaside hugs the coast, so you can view the ocean while you eat. Their famous clam chowder is a taste treat not to be missed and what would dessert be without marionberry cobbler or pie … topped with ice cream goes without saying.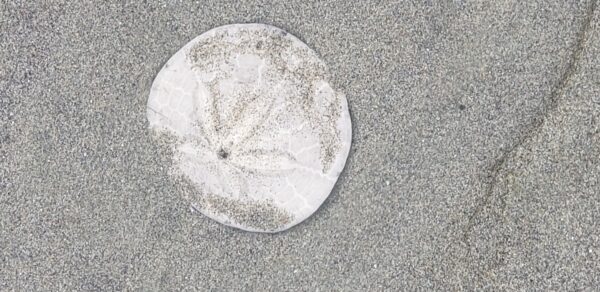 Cannon Beach, not far from Seaside, is an artist's mecca. Over the years, it has gotten more and more upscale and now you can find boutiques with dresses and wraps from Italy and earrings from Holly Yashi in one shop and tie-dyed blouses in another. It's very eclectic and rich in galleries, bookstores, jewelry, pottery, and gourmet food items. The Cannon Beach Bakery has an unrivaled selection of sweets for mid-morning munching and a cozy coffee shop just next door.
Haystack Rock, or "The Rock" as it's known to locals, is a volcanic monolith and part of the Oregon Islands National Wildlife Refuge. Haystack Rock at Cannon Beach is certainly one of the popular attractions on the Oregon coast. While it looks and is perceived as rock-solid, it's gradually eroding and one day, in the long-distant future, will return to the sea.
This one I have climbed and, in years past, collected mussels hugging its craggy surface that joined fettucine for a sea-inspired meal.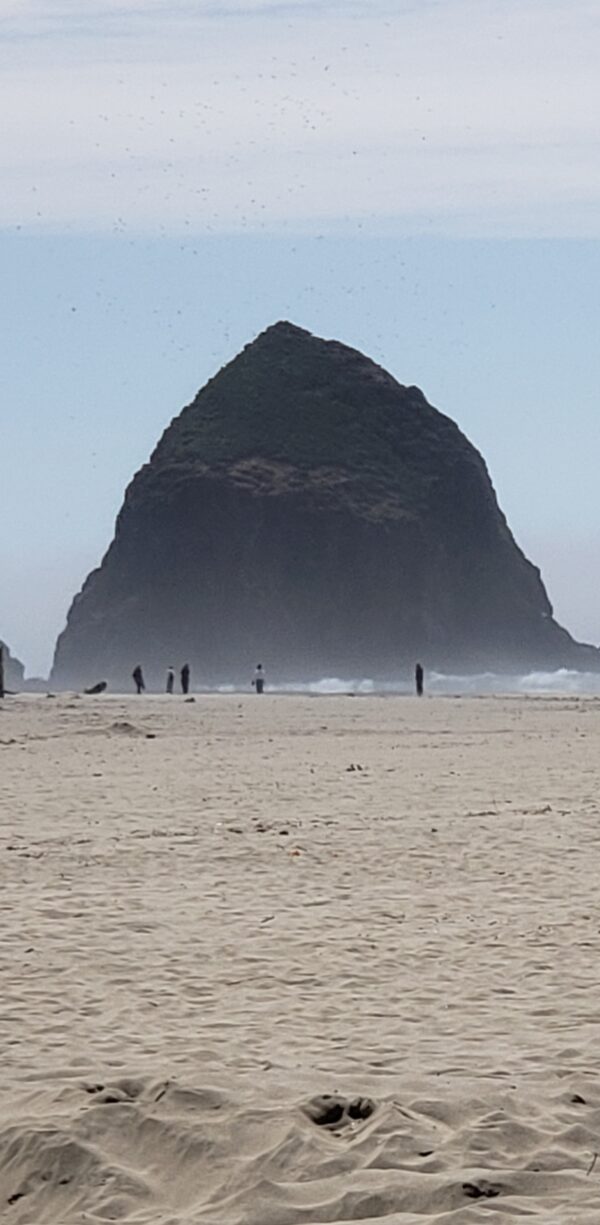 Bittersweet Reality
I purposefully avoided downtown Portland on this trip. I didn't want to see once familiar businesses now boarded up. I also didn't go to a favorite haunt in southeast Portland—Laurelhurst Park—because I didn't want to see tent encampments. I'd rather remember jogging or walking its myriad of trails or feeding the ducks. Portland has its issues. It needs some restoration and renewal.
I did, however, visit Fremont Street, which is only a few blocks from our family home in northeast Portland. It's a visitor's delight with fun boutique stores, markets, and places to eat. One of which is Stanich's, famous for its burgers. It's a funky place, its walls filled with sports memorabilia, and the décor hasn't changed in years. Ask for the "special burger"—you won't be disappointed.
Family-run and -operated and only a few doors down is Pip's Original. Since 2013, their specialty is made-to-order mini doughnuts. And to drink? Their wonderful assortment of chai teas. Pip's has made many lists when it comes to delectable doughnuts. These are sinfully scrumptious and worth the wait when the line gets long. On our visit, since it was my sister's birthday, the dozen delights were free. Ah, serendipity.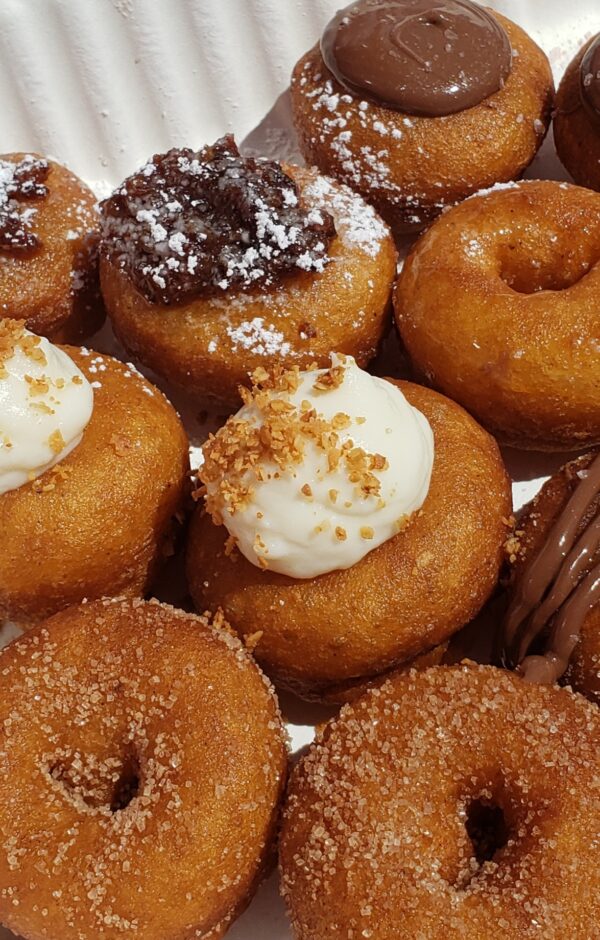 On our last day at the coast, we headed out early. It was chilly, damp, and misty as the Oregon coast can be—it makes you feel alive. I was feeling a bit sad and anxious as the visit would soon be over and then there are always the next steps as you move forward with life.
While walking on the beach and nearing the surf, I listened to seagulls overhead, felt the salt air blow against my face and the cold of the Pacific Ocean against my feet, and then spied a perfectly intact sand dollar. It peeked out from beneath the sand and hadn't suffered the fate of many of its cracked and broken cousins. And then there was another and another. I collected more than a dozen. A rare treat.
The sea had gifted me. Given me dollars. But, more than that, given me serenity. Biblically, restoration is always in abundance. We're promised a better way, a better future. It was a sign for sure.
I surrendered to the moment knowing that all is well with the world.
Anita L. Sherman is an award-winning journalist who has more than 20 years of experience as a writer/editor for local papers and regional publications in Virginia. She now works as a freelance writer and is working on her first novel. She's the mother of three grown children and grandmother to four and resides in Warrenton, Va. Reach her at anitajustwrite@gmail.com