A herd of elephants was crossing the road in Chanthaburi, Thailand, when a 1-month-old baby elephant was struck by a motorcycle. A rescue worker was called to the scene and performed CPR on the baby, which thankfully was revived and is now recovering.
Mana Srivate has been a rescue worker for 26 years but says he has never attempted resuscitation on an elephant.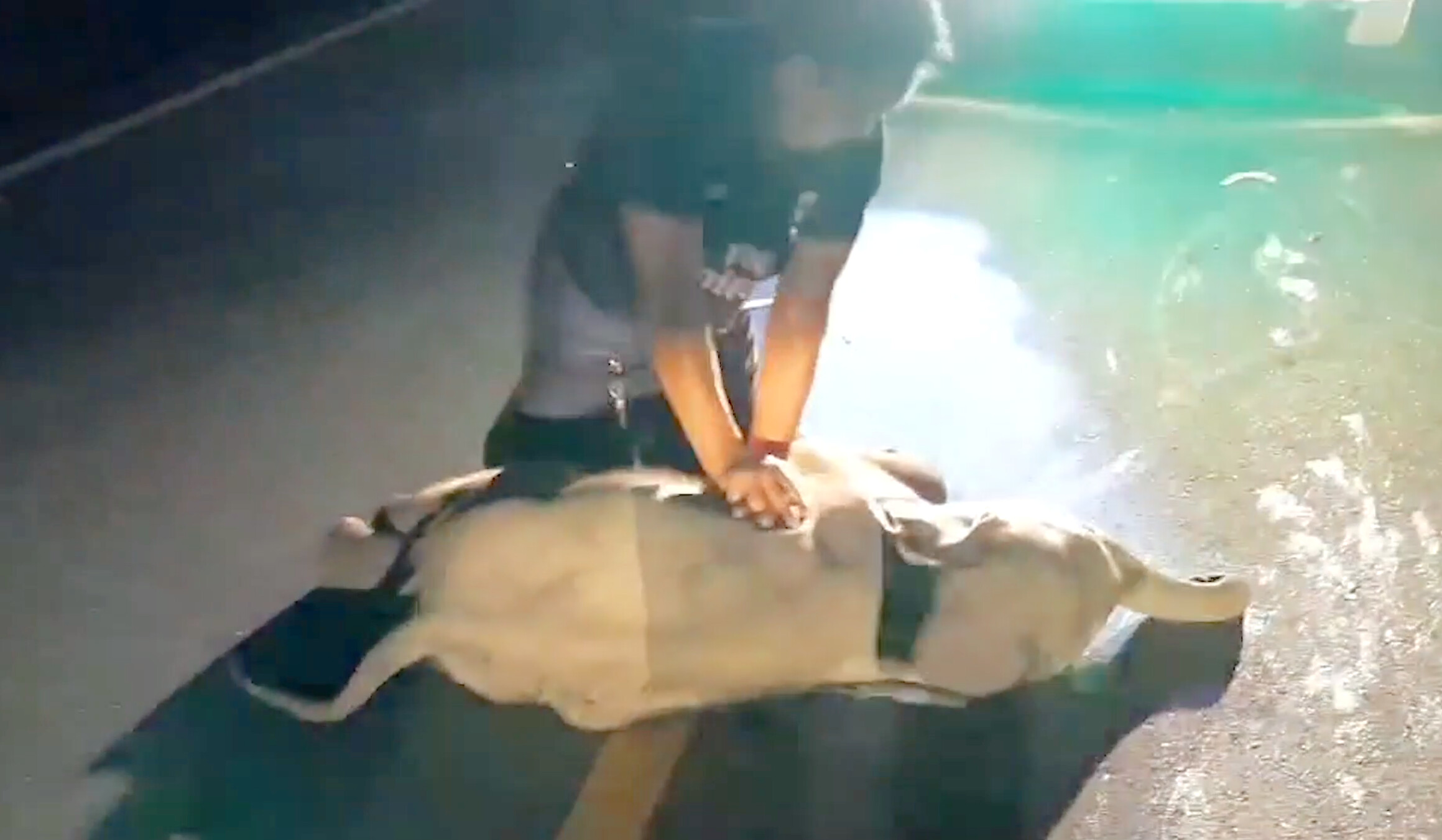 An onlooker recorded footage of Mana's rescue on Dec. 19, 2020. In the video, which has now gone viral, Mana can be seen kneeling next to the baby elephant, which lay on its side while he applied two-handed chest compressions.
In the background, Mana's colleagues can be seen caring for the injured motorcycle driver, who had been flung through the air and landed roughly 20 feet away.
Mana told The Guardian that reviving the little calf was unlike any other rescue he's ever performed.
"It's my instinct to save lives, but I was worried the whole time because I can hear the mother and other elephants calling for the baby," he said.
Watch this incredible elephant calf rescue unfold in footage taken during the incident: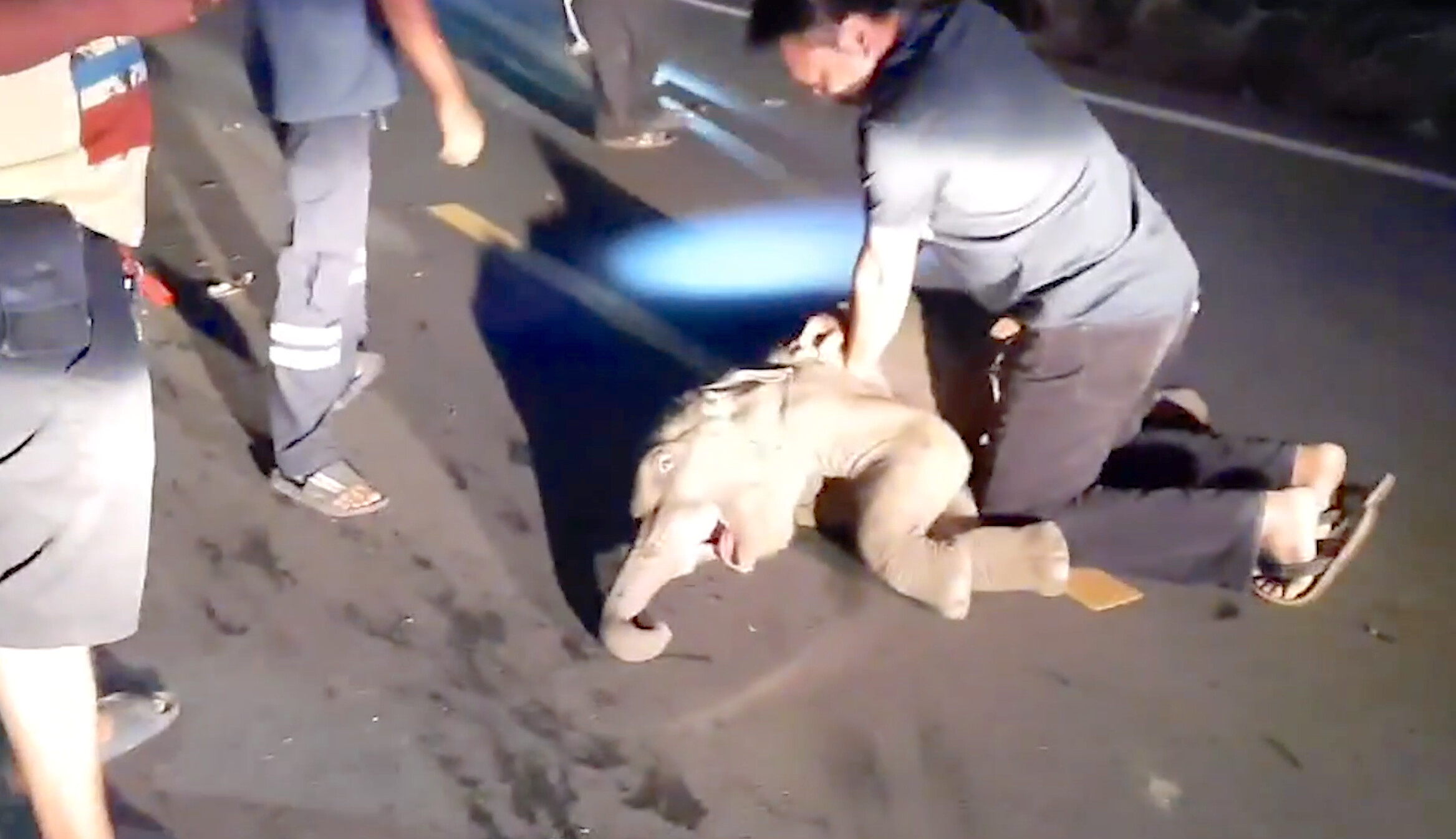 Animal revivals can be different than performing CPR on a human. Mana added that he had to make a split-second educated guess about where the baby's heart would be.
"I assumed where an elephant heart would be located based on human theory and a video clip I saw online," Mana said.
He performed CPR for about 10 minutes, and finally the elephant came to.
"When the baby elephant started to move, I almost cried," he said.
In the heart-wrenching video, the calf can be seen standing up with the help of rescuers. Afterward, it was relocated for treatment before being returned to the scene of the accident, where rescuers hoped to reunite the mother and child.
Sure enough, Mana said that when the baby started calling out, the elephant herd returned.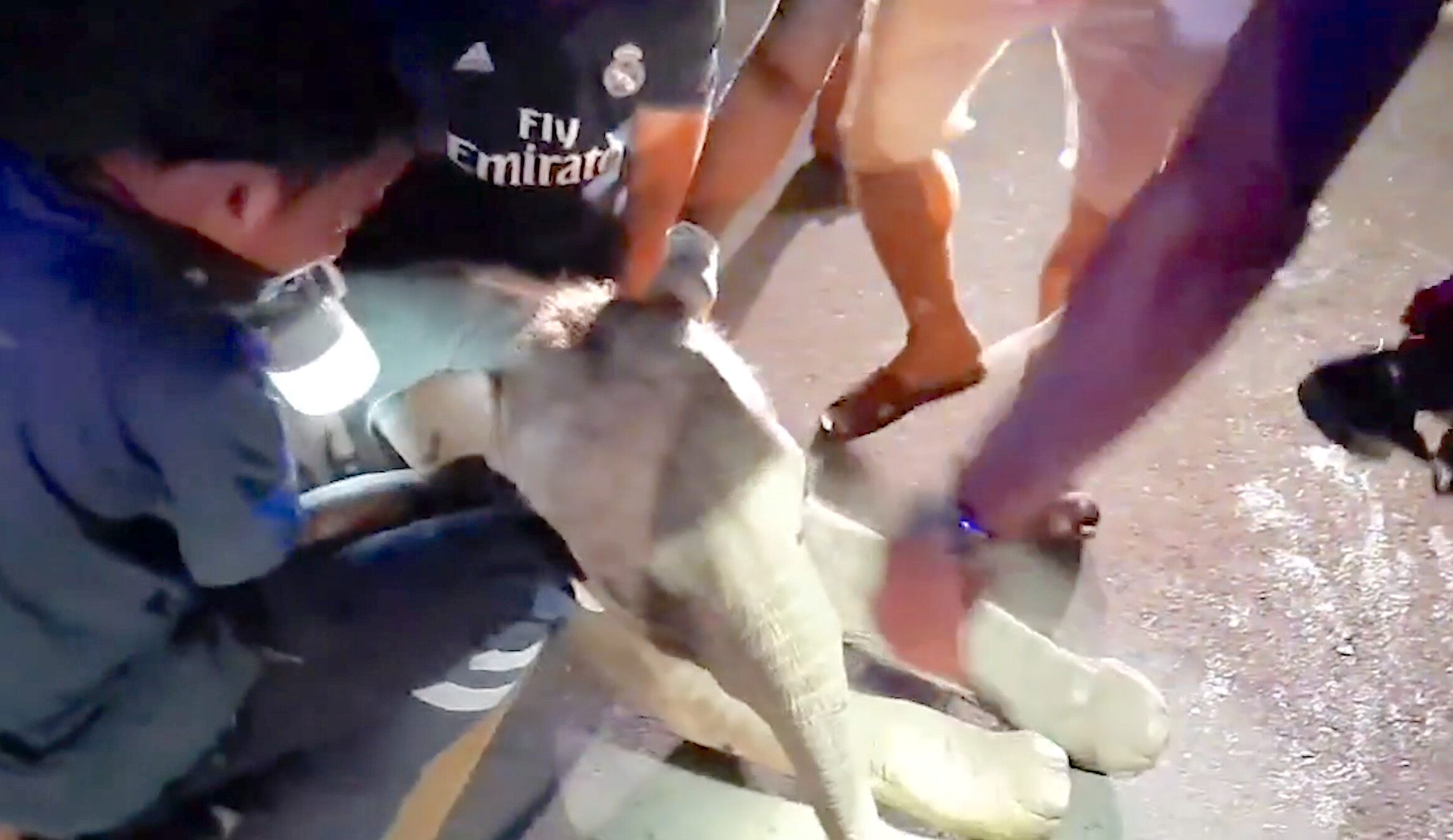 It was an incredible resolution in what could have been a far more tragic accident.
Mana pointed out that the rate of deaths caused by traffic accidents is high, and that even though he's performed CPR on dozens of humans, the elephant is the only CPR recipient he's ever successfully revived.
Another rescuer, Lek, told Newsflare that the team is just glad the elephant is safe.
"It was such a nerve-wracking moment," Lek said. "I'm glad the baby survived its injuries and is together with its mother now."
The rider, who was later identified as Anan Cherdsoongnern, 53, was admitted to a hospital and is currently recovering.
"It was dark when the crash happened," Lek added. "We think the young elephant was scared by something and ran into the road, but we will wait until the injured man to ask him exactly how it happened."
We would love to hear your stories! You can share them with us at emg.inspired@epochtimes.com