This week, a rescued corgi mom "adopted" four orphaned Labrador puppies when their own mother died shortly after giving birth.
Angela, a 2-year-old corgi and recent mother herself, gave birth after being rescued from a puppy mill by Dog Ranch Rescue last October.
Just three weeks later, a pregnant rescued Lab, Autumn Dove, had complications during delivery and had to have a C-section. While her litter of puppies survived, according to Bored Panda, she died on the table shortly thereafter.


Renee Eden of Dog Ranch Rescue told ABC that the staff were anticipating caring for the puppies themselves.
"We thought we were going to be bottle feeding around the clock," she said.
However, the staff were shocked when, after being introduced to the orphaned puppies, Angela instantly adopted them as her own.
"Most of the time [dogs] kind of turn their back on that," Eden said. "But she didn't and it was pretty magical."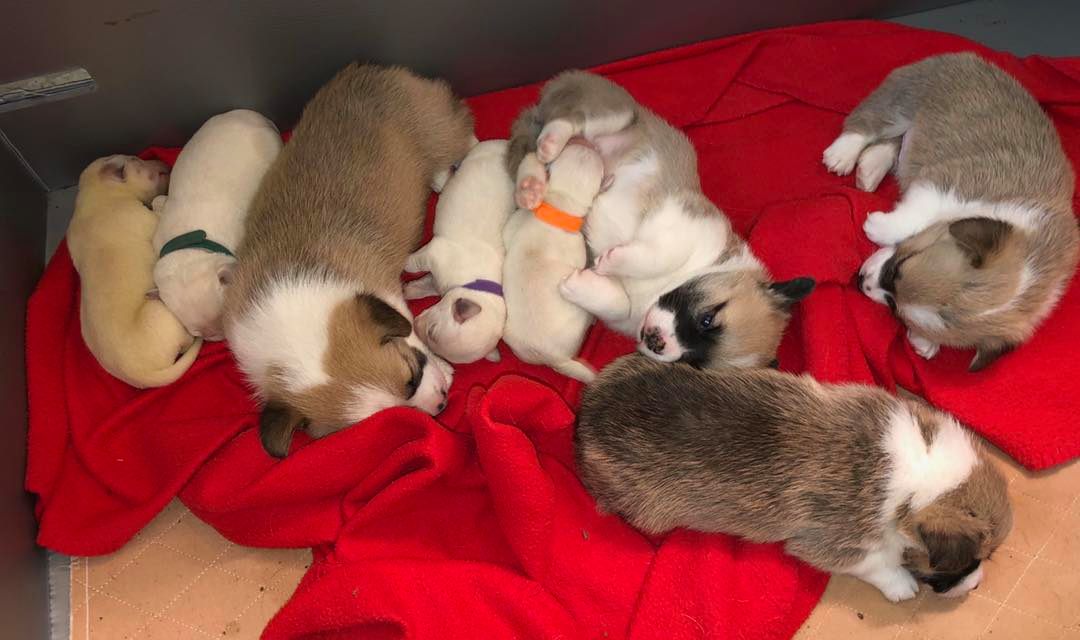 (Courtesy of Lone Star Dog Ranch & Dog Ranch Rescue)
Bored Panda reports that when Angela's fosterer, Jen, returned the orphaned puppies to the incubator, Angela protested loudly. She ran over to the incubator and began barking, as if demanding to have the puppies returned to her.
Jen complied, giving the Labs back, and they've remained with their adoptive momma ever since.
Once the rescue staff saw that Angela had embraced the puppies, they decided to introduce the two litters to one another.
"It was absolutely fabulous," Eden told ABC.
(Courtesy of Lone Star Dog Ranch & Dog Ranch Rescue)
Now, between her own corgi litter and her adopted Labrador one, Angela has eight puppies. They all get along just like real siblings, and Angela has been nursing the adopted puppies since they were born on Dec. 1.
According to Eden, the rescue center has saved more than 1,600 dogs since opening in 2014.
All of Angela's biological and adoptive puppies already have families waiting to adopt them, but Dog Ranch Rescue has plenty of animals waiting for a forever family. You can see the dogs available for adoption here.
We would love to hear your stories! You can share them with us at emg.inspired@epochtimes.nyc