As firefighters responded to a five-story condominium collapse in Washington D.C. on July 1, a man who was trapped under the rubble owes a debt of gratitude to man's best friend.
Kimber, the 8-year-old search and rescue K-9 who assisted at the scene (on Kennedy Street in northwest D.C.), was able to pinpoint the man, buried under three stories of rubble and debris and unable to move for over 90 minutes, AP reported.
D.C. Fire and EMS Department rescuers could hear him but couldn't find him, until Kimber led the way and zeroed in on his location. Crews then worked desperately using saws and other equipment to cut through wood and free him from the wreckage.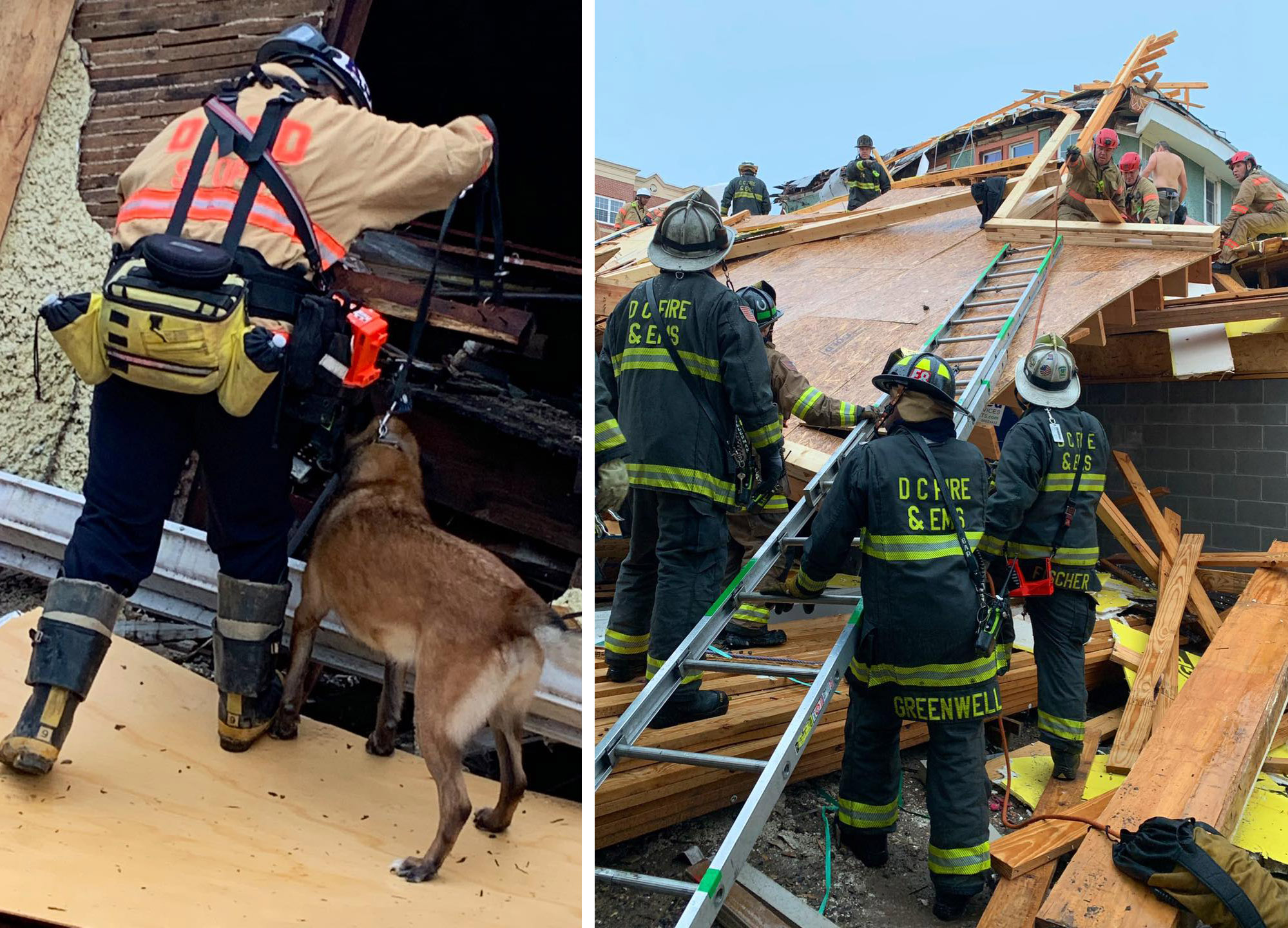 He suffered serious but non-life-threatening injuries and was rushed to a D.C. hospital.
Additionally, four other men—all five were construction workers who'd been working on the building—were found, none with life-threatening injuries, and were brought to the hospital.
The man's rescue represents Kimber's first-ever successful location of a victim; some dogs go their entire careers without finding a person.
Kimber, a FEMA certificated K-9, is specialized in locating still-living victims in disaster situations and can discern between a live scent and deceased scent. Using her keen nose, she can pinpoint victims far faster than humans can, allowing rescuers to focus their efforts more efficiently. Her nimble agility allowed her to dart under the rubble to locate the man.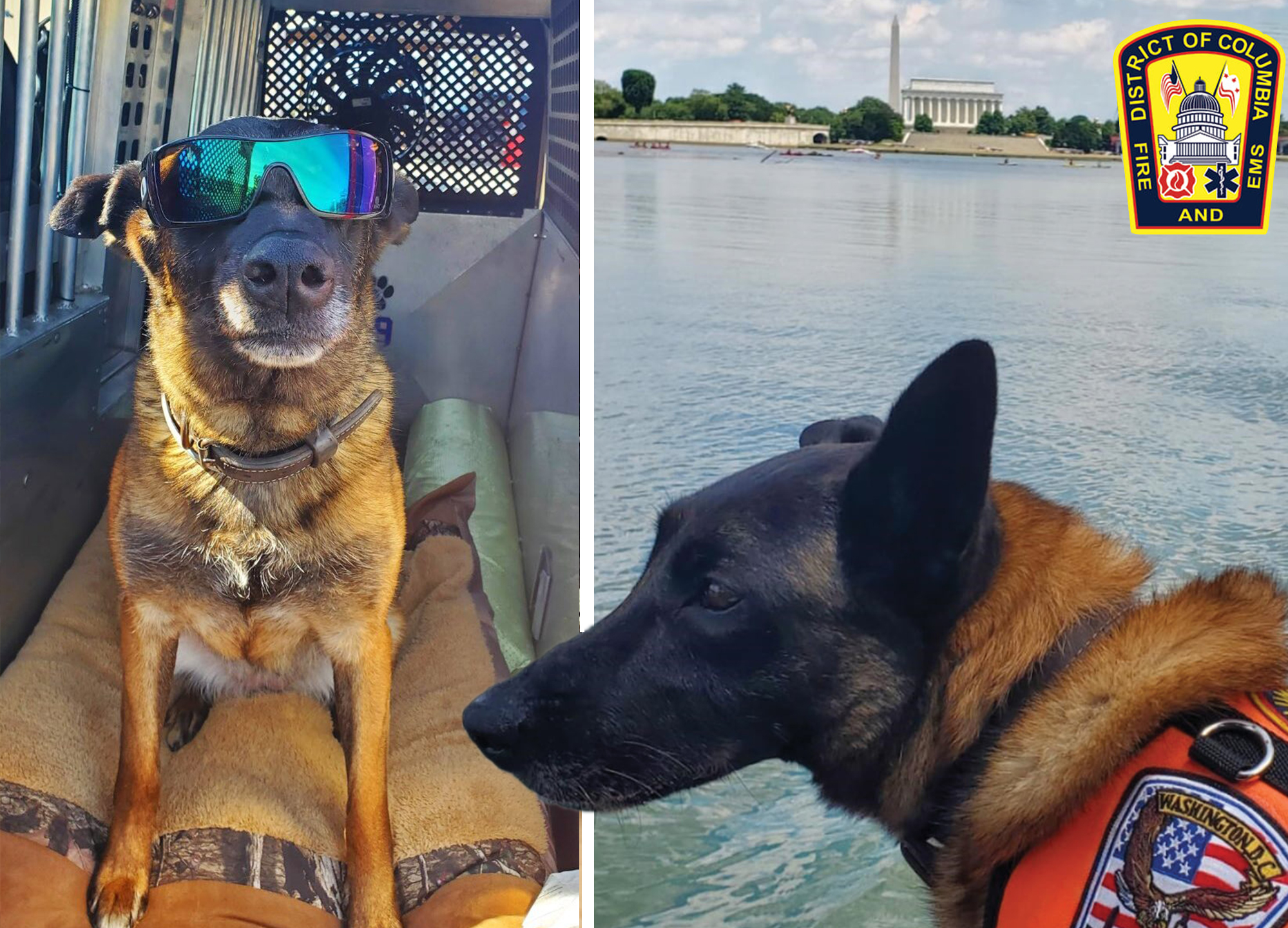 "The dog is a force-multiplier," firefighter Chris Holmes told CBS. "So, where we would have to have people hand-dig or search physically, the dog can sense with its nose where the victim is.
"And not only sense where the victim is, but let us know if a victim is alive or deceased. So the dog is looking for live, concealed human scent, and that's what she did today."
Officials stated they did not know what caused the collapse, though a neighbor described hearing several loud booms as it happened, CBS reported.
Meanwhile, Kimber had received praise from officials—though a hearty "good girl" and a doggy treat are probably reward enough.
Share your stories with us at emg.inspired@epochtimes.com, and continue to get your daily dose of inspiration by signing up for the Epoch Inspired Newsletter at TheEpochTimes.com/newsletter