History is only remembered by stories, and it can be lost in a moment when we lose the people who carry these stories. As we now remember D-Day on its 75th anniversary, we should also remember that the men who fought in the battle of June 6, 1944, are now in their 90s.
Living history doesn't last. And written records don't always capture enough facts to give an accurate picture of an issue, let alone manage to be interesting enough to hold the attention of a general audience. So history doesn't just need to be written. The writing also needs to be accurate, and preferably entertaining.
We should be grateful for books that manage to meet both these standards, and for the remembrance of D-Day, we have one of the finer pieces of war literature in Cornelius Ryan's "The Longest Day."
Ryan (1920-1974) was a war correspondent during World War II under General Patton's Third Army. But the book, published in 1959, went beyond his personal account to include interviews—383 accounts of D-Day that were included in the book. Thus, it was more than just a book; it was a fantastic piece of journalism, and it succeeded in carrying the memory of what Allied troops faced, and of their bravery and sacrifice, when it sold tens of millions of copies.
We can partly thank Ryan for the fact that the battle is remembered as it is today.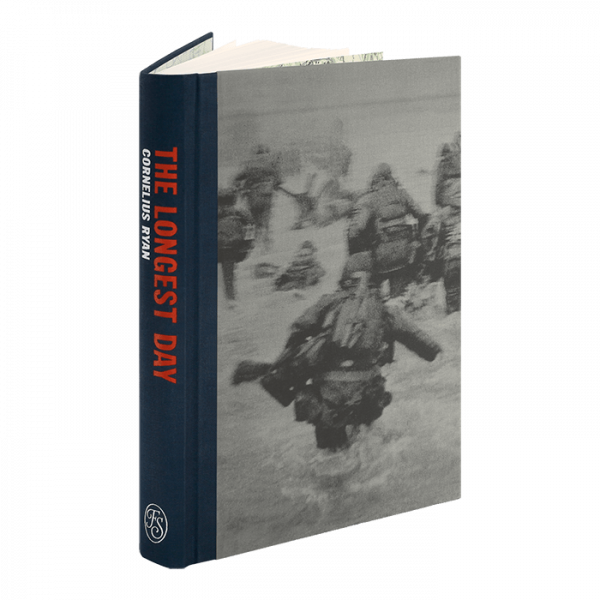 Of course, interest in books tends to fade as they get older. And it's with this in mind that The Folio Society recently published a re-print of "The Longest Day" for the 75th anniversary of D-Day. After looking it over, I can say that it does the book justice, and while $75 is a bit steep, it's worth the cost for history buffs.
Not much more needs to be said of the book itself. It's a great historical record, it's entertaining, and it's culturally important. But this edition is also made as a collector's edition. For those unfamiliar with The Folio Society, they specialize in high-quality prints, quality layout, and images and photographs that make the reading experience a pleasure. Their version of "The Longest Day" includes 42 integrated photographs, and a custom binding from Robert Capa.
'The Longest Day'
Cornelius Ryan
Published by Folio Society
368 pages; hardcover $75