"The trick of living is to slip on and off the planet with the least fuss you can muster. I'm not running for sainthood. I just happen to think that in life we need to be a little like the farmer who puts back into the soil what he takes out." —Paul Newman
Highly respected both on and off the screen, iconic American actor Paul Newman is remembered for his philanthropic achievements in addition to the memorable roles he played. Those who aren't familiar with famous characters like Butch Cassidy, Cool Hand Luke, and Fast Eddie Felson, may still regularly see Newman's likeness smiling at them in their local grocery store. Thanks to the presence of his image on products lining grocery shelves around the country, Newman's Own has donated over $570 million to charitable causes worldwide. A true legacy of merit, Newman's Own Foundation lives on with the giving heart of its founder, who passed away in 2008. Much more than just an actor in other people's screenplays, Paul Newman's story is a tall tale full of surprising and incredible details.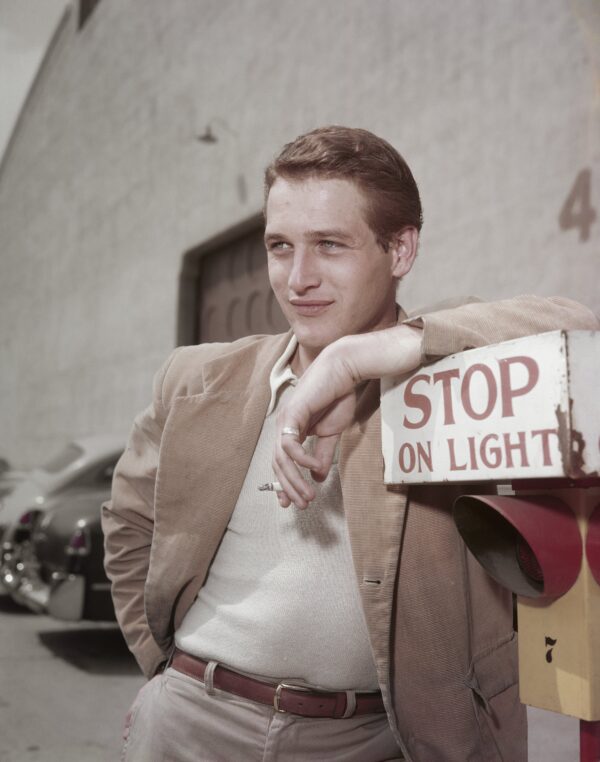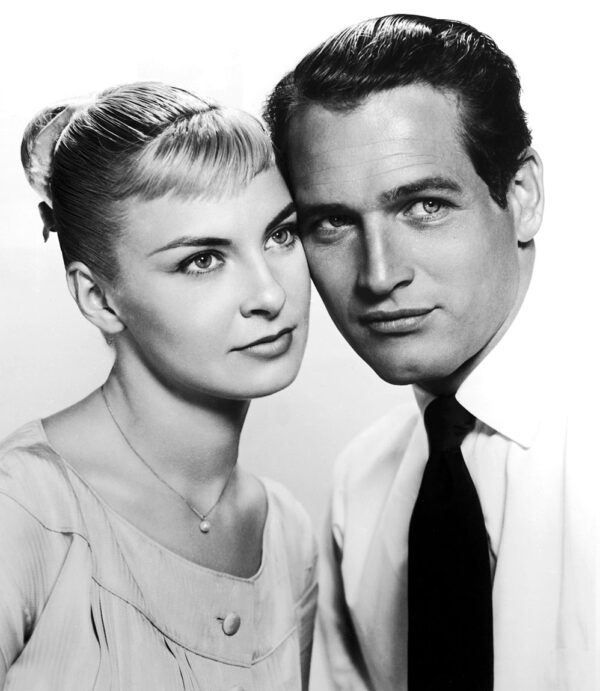 Service, Education, and Stardom
Young Paul Newman, second son of a Cleveland, Ohio, family, entered adulthood by enlisting in the Navy and serving as a radioman and gunner on torpedo bombers in World War II. Originally enrolled in the Navy's V-12 Pilot Training Program, he was disqualified when it was discovered that he was colorblind. Nearing the end of the war, he and his pilot were ordered to the USS Bunker Hill prior to the Battle of Okinawa in the spring of 1945. As fate would have it, his pilot's ear infection kept their plane grounded while the rest of their squadron flew to the aircraft carrier. Subsequently, the ship was the target of a kamikaze attack that resulted in the deaths of the rest of his unit. This dramatic incident gave Paul a firsthand education in the harsh realities of life. He was left to philosophize on how one's luck, or karma, guides some to good fortune and others to peril. This event catalyzed deep contemplation and compassion in the young man, sowing the seeds of gratitude and the desire to positively impact others.
After leaving the Navy, Paul graduated from Kenyon College and moved back home to help manage his family's sporting goods store following his father's death. Leaving the business to his brother after a year and a half, Newman studied acting at Yale School of Drama, followed by the Actor's Studio in New York. In the 1950s, he acted in multiple Broadway productions and television series. His debut in Hollywood film was in "The Silver Chalice" in 1954. The reviews were dismal, and he was later so disappointed by the film, and his performance, that he paid for a full-page apology to be printed in a trade newspaper warning people from watching it (when it was aired again on television nine years later). Luckily, the flop turned out to be a mere sore spot in Newman's distinguished career.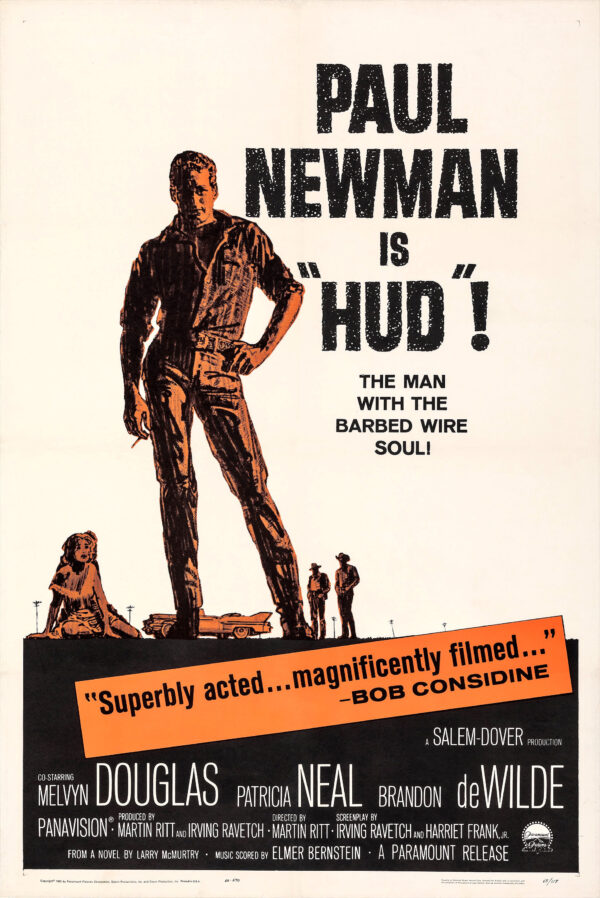 The young actor got a second chance for film in 1956, when he played Rocky Graziano in "Somebody Up There Likes Me." The role was intended for James Dean but was left vacant after his tragic death in 1955. This second major role was highly acclaimed and launched him into his successful five-decade-long career. A few years later, Newman received his first Academy Award nomination for his dramatic performance in "Cat on a Hot Tin Roof." Movies like "The Hustler," "Hud," and "Cool Hand Luke" launched him to superstardom in the 1960s. Throughout his career, Newman was nominated for 10 Academy Awards in total, one of which he won for the reprisal of his role as Fast Eddie Felson in "The Color of Money." He is among the top six most-nominated actors, and he is also one of only six to receive nominations spanning five decades. In addition to acting, Newman also directed several films, including "Rachel, Rachel," his directorial debut, which earned four Academy Award nominations including Best Picture and Best Actress for his wife, Joanne Woodward.
Pedal to the Metal
While training for his 1969 film "Winning," Paul Newman fell in love with race-car driving. Today, it is hard to imagine a major movie star being contractually allowed to get behind the wheel of a race car—especially when you consider that back then, it was even more dangerous than it is today. However, in the early 1970s, Paul not only raced but also earned his way up to the professional level. He won four national championships in the Sports Car Club of America and also took second place in 1979's 24 Hours of Le Mans, a race of international prestige. Paul's passion for racing became so extreme that his wife Joanne Woodward stated, "I was worried about him. I was seriously concerned. His whole career looked as though it was going to go down the drain because all he wanted to do was race."
In addition to racing, Newman formed a professional racing team called Newman Freeman Racing with Bill Freeman and later Newman/Haas Racing with Carl Haas. These efforts solidified Newman's importance in the racing world. For many involved in racing, P.L. (as he was known on the track) got so good that he was considered a legitimate driver first and movie star second—all of this despite the fact that his first professional race didn't take place until he was 47 years of age. Had he started earlier, it is felt he could have been one of the best. Nevertheless, he began driving professionally at an age when most people would be retiring, and he kept at it for the rest of his life, taking his last few laps a month before his death at age 83. As passionate as he was about the sport, Newman had a sense of humor when it came to racing; for example, he converted a Volvo station wagon into a 650-horsepower vehicle. All of this and more is recounted in the 2015 documentary "Winning: The Racing Life of Paul Newman."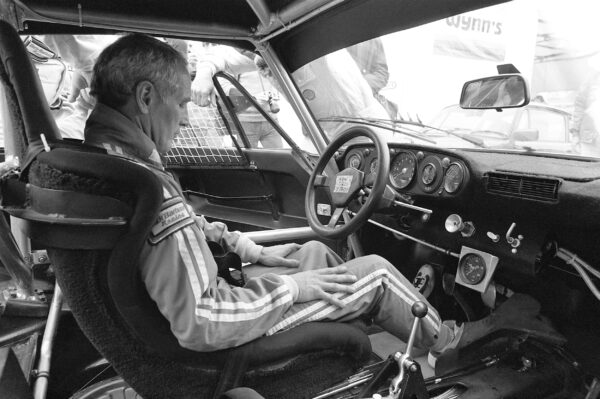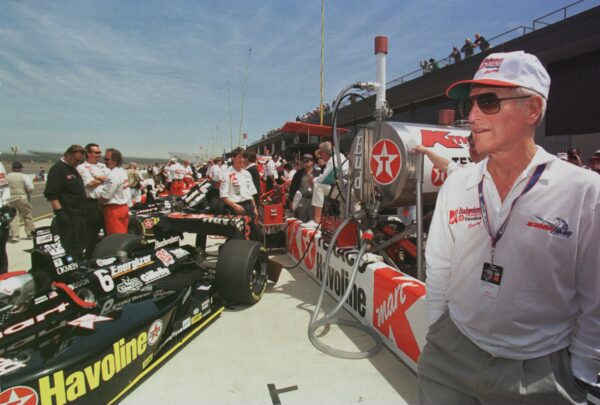 Giving Back
"Philanthropy is as natural as rising in the morning. It is just the right thing to do. What could be better than to hold your hand out to people who are less fortunate than you are?" —Paul Newman
What started as gifting homemade salad dressing to friends and neighbors became a foundation that has donated $570 million worldwide. With the help of his friend and cofounder A.E. Hotchner, Newman's Own Salad Dressing was launched in 1982, earning $300,000 in profits its first year. Amazed by the immediate success, Paul said, "Let's give it all away to those who need it." Unique at its time, Newman's Own became known for its commitment to give "100% Profits to Charity." The nonprofit business that started with salad dressing expanded to include over 100 product varieties that are sold throughout the United States and abroad.
True to his sense of humor, Newman co-wrote a memoir about the business with his partner, Hotchner, called "Shameless Exploitation in Pursuit of the Common Good." He was understandably conflicted about having his face on bottles of salad dressing but knew that his name, image, and intent would make it a worthwhile effort. Aaron Edward Hotchner, or "Hotch," was a successful writer who helped bring Newman's Own to fruition. When Newman had the idea of building a camp for children with serious illnesses called "The Hole in the Wall Gang Camp" (after the famous outlaw group from Newman's well-known film "Butch Cassidy and the Sundance Kid"), he and Hotch made it a reality. The camp was opened in 1988 in Newman's home state of Connecticut and has led to the creation of 30 camps and programs around the world that are part of the SeriousFun Children's Network. The organization has provided over a million experiences to children and their family members in more than 50 countries.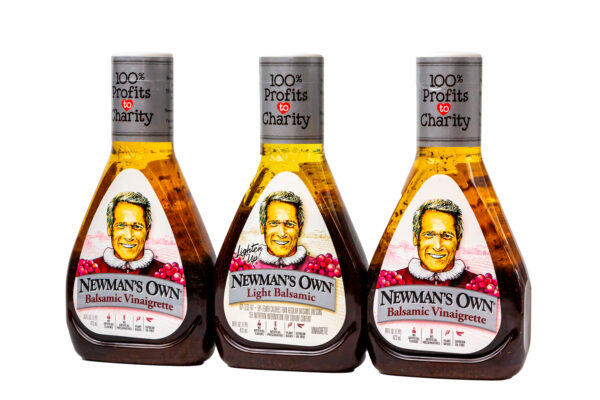 After being married for 50 years to his wife, actress Joanne Woodward, Newman passed away from lung cancer on September 26, 2008. Through Newman's Own Foundation and the SeriousFun Children's Network, he left behind a legacy that continues to serve children, veterans, and others around the world. The upcoming release of Newman's unpublished memoir later in 2022 promises much more detail on his incredible life.
In Newman's own words, "I'd like to be remembered as a guy who tried—who tried to be part of his times, tried to help people communicate with one another, tried to find some decency in his own life, tried to extend himself as a human being. Someone who isn't complacent, who doesn't cop out." It's safe to say that he succeeded in those efforts.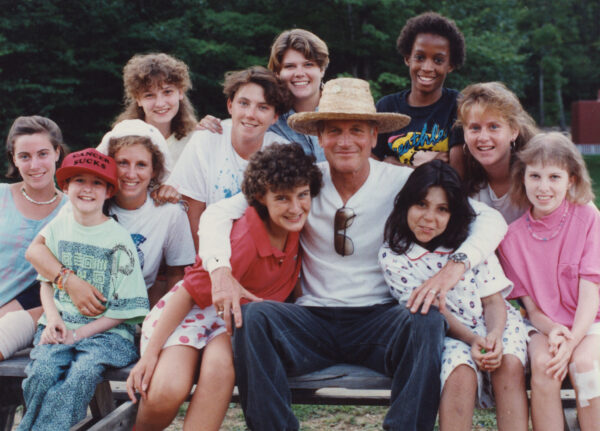 Jeff Perkin is a graphic artist and Integrative Nutrition Health Coach available at WholySelf.com.
This article was originally published in American Essence magazine.