NEW YORK—A few years back, I wrote about one of the royal British portrait painters who often referred to one of his greatest inspirations, 17th-century Dutch maestro Rembrandt van Rijn.
"There are so many artists that go back to the great master," says Nadine Orenstein, The Metropolitan Museum's Drue Heinz curator in charge of the department of drawings and prints.
I'm not an artist, but am an admirer of classical works, so I wondered if I could understand why Rembrandt continues to inspire the world's best painters, even today. I visited The Met's exhibit "In Praise of Painting: Dutch Masterpieces," running through Oct. 4, 2020. It was the first time that I had seen a Rembrandt painting in the flesh, so to speak.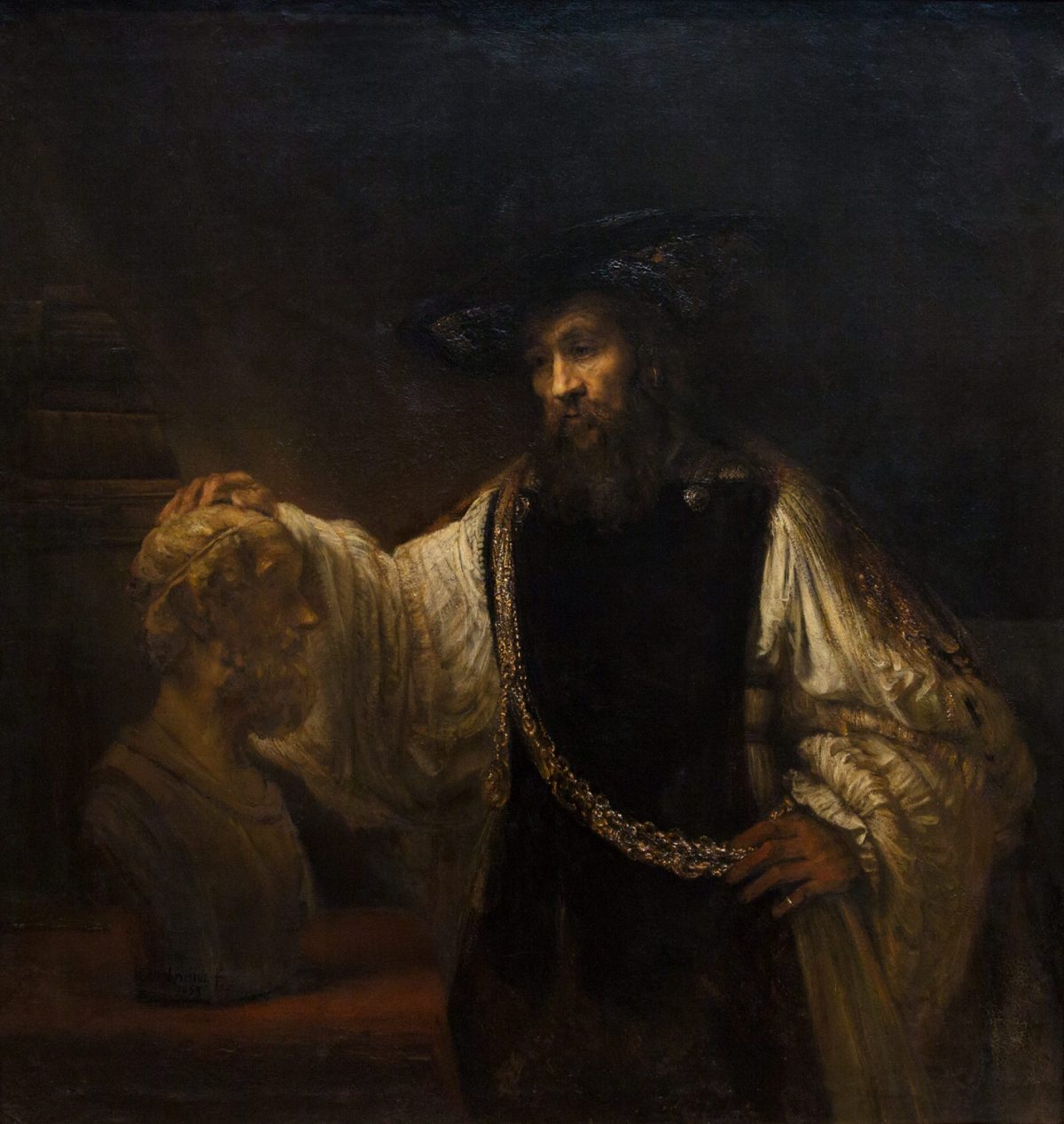 'Aristotle With a Bust of Homer'
The exhibition starts with Rembrandt's "Aristotle With a Bust of Homer," "one of the real icons of the museum," says Adam Eaker in a phone interview. He's the exhibition curator and assistant curator in the department of European paintings at The Met. When the museum acquired it at auction in 1961, he says, tens of thousands came to see its first installation, setting a record.
"It's a masterpiece by Rembrandt—this towering figure [of Aristotle]—but it also has very intimate qualities," Eaker says. "It's a scene of this man lost in thought."
In the painting, fourth-century B.C. Greek philosopher Aristotle rests his hand on a bust of the poet Homer, as thoughtfully and caringly as one would place a hand on an aging parent. Aristotle shows trappings of success and fame, such as a gold chain with a medallion of his pupil Alexander the Great hanging on it.
Centuries before Aristotle, Homer had earned literary immortality with his works the "Iliad" and the "Odyssey." Perhaps, Rembrandt is suggesting that Aristotle was seeking wisdom from his ancient predecessor for insights into his own life.
"Rembrandt shows us that there's also an inner life beneath these trappings and a lot of questioning and even self-doubt," Eaker says.
Rembrandt's exact perspective is unknown. Maybe Aristotle was weighing his cultural influence against Homer's. Maybe Aristotle was wondering whether he had left the world and his pupil Alexander the Great with proper instruction and direction, or maybe he was wondering if these external accolades mean anything at all. I could imagine Rembrandt himself pondering these questions about his own legacy.
What is clearly illustrated, however, is that art is not simply a depiction of the subject matter. Art embodies what's not seen—the creator, the artist.
"I think a Rembrandt is about the sitter, but it's also always about Rembrandt. It's always about brushwork, craftsmanship, the artist's vision," Eaker says.
Painting Imperfections
Especially with Rembrandt's works, his paintings show not only his technical skill but also the master's invisible qualities: his personality, perspective, concerns, and character.
The 17th century was considered the Dutch Golden Age of painting, and while Rembrandt is now one of its central figures, he did break from artistic trends at the time. The title of the exhibition, "In Praise of Painting," comes from a public lecture in 1641 given by a minor Dutch painter, Philips Angel, who was celebrating the illusionistic qualities of Dutch painting.
One of Eaker's favorite examples of this illusionistic style, in the exhibition, is Margareta Haverman's "A Vase of Flowers." He says, "You see drops of dew on the flowers. You see tiny little ants. The more that you look, the more detail you see."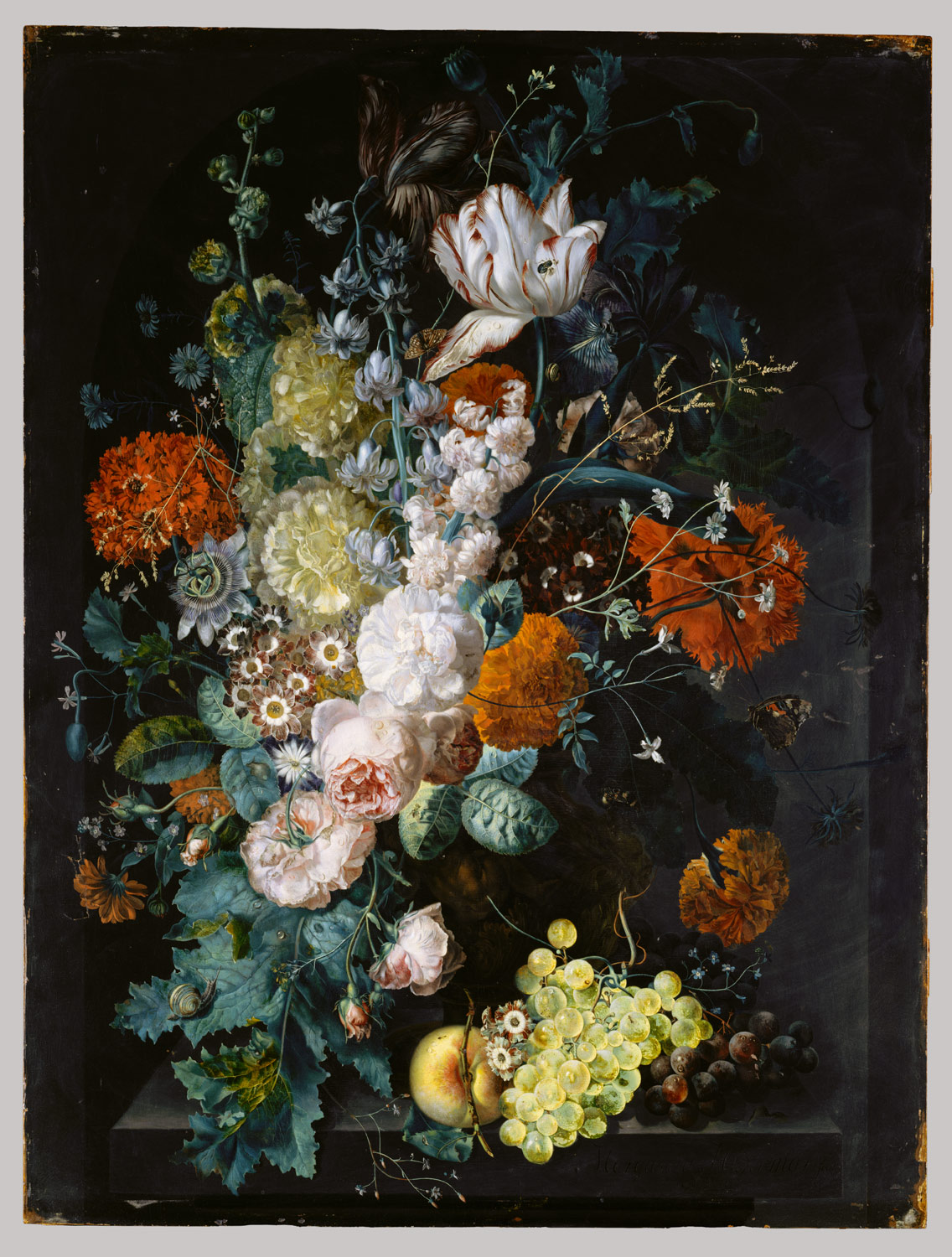 The hyperdetailing, and smooth, idealistic lines create an illusionistic quality. Rembrandt didn't subscribe to this style and used larger, more noticeable, brushstrokes.
The Netherlands was a nation of traders, and the artists, including Rembrandt, were influenced by the Italian Renaissance since that period's original works, or reprints, did make their way north. Compositional elements can be seen in Rembrandt's works that mimic painters such as Raphael, for example.
But Rembrandt also broke from the idealism depicted in the Renaissance era and portrayed subjects, including himself, with the imperfections he saw. Since photographs don't exist of the subjects, it's impossible to tell if Rembrandt was, in fact, being realistic; but it at least appeared to be his intention.
Rembrandt's self-portrait is a prime example illustrating his critical, realistic eye.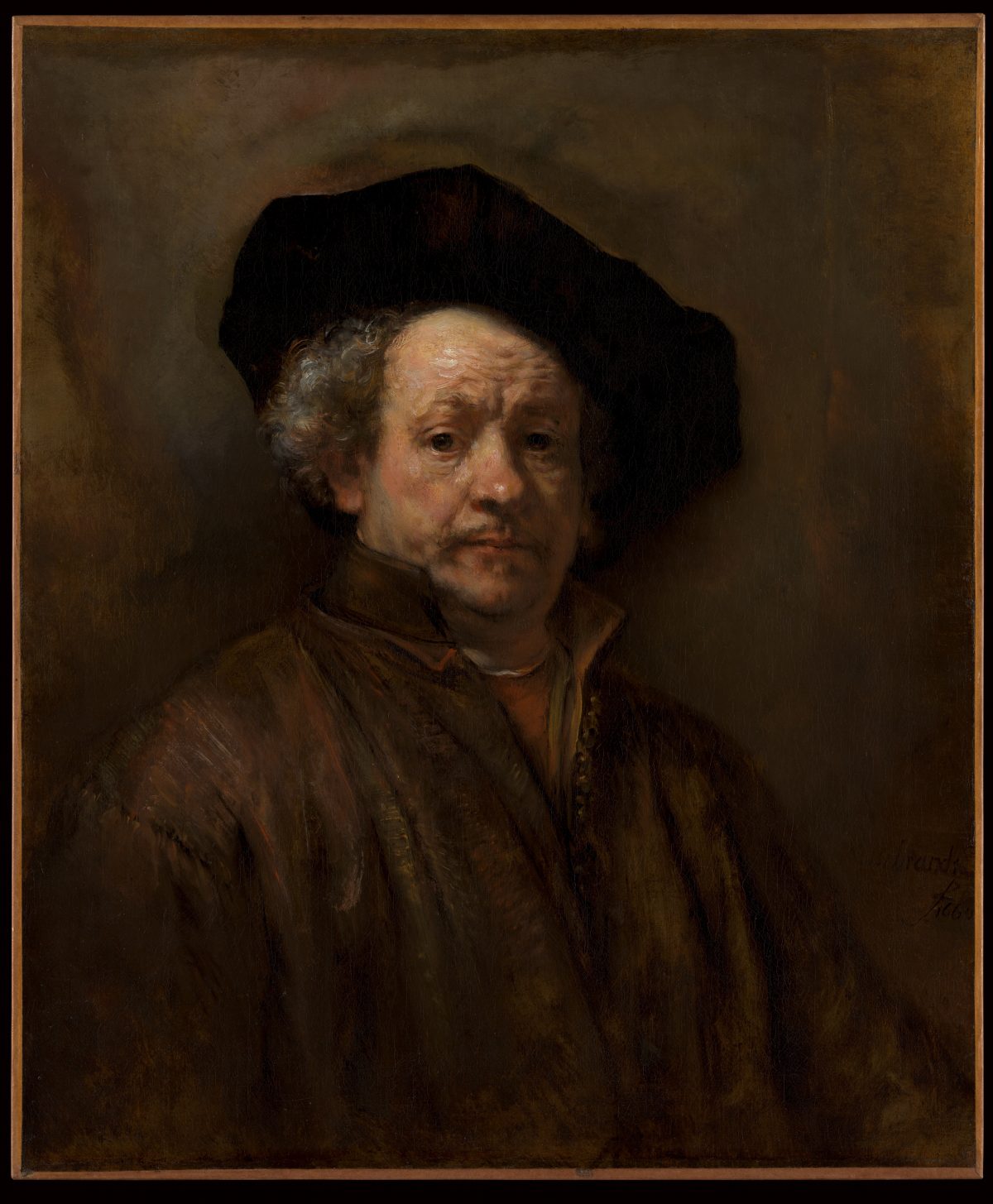 Rembrandt is "building it up to an almost sculptural degree. He is pretty unsparing in conveying the signs of aging in his own face. You see heavy bags under his eyes, wrinkles, his graying curls," Eaker says.
But the self-portrait suggests more. Rembrandt desired authenticity and honesty; he wasn't afraid of his flaws. He sought universal truths with his tools of paint and brush. It might be one of the reasons Rembrandt stays relevant today.
By capturing humanity as he truly saw it, Rembrandt helps us see our own humanity. By seeing our good and bad, there's room for growth. Essentially, Rembrandt's art becomes a vehicle for inner growth—for the individual he was painting, for the maestro himself, and for us today.
J.H. White is an arts, culture, and men's fashion journalist living in New York.