Opera has become a joke in modern pop culture. From commercials to movies, it's always considered funny to make a crack about opera and its singers. Tropes of stout blond singers in horned helmets and breastplates are all that most people know about opera. However, most people have never experienced real opera. Other than Mozart's "The Queen of the Night" aria and a few Wagner choruses, most of opera's beautiful music is unappreciated.
Unfortunately, modern opera stages rarely present traditional operas as they were written and have been enjoyed for centuries. In the 21st century, it has become standard practice in the United States to modernize or alter traditional operas. This practice, which originated in Germany in the 20th century, is called "Regietheater" or, when specifically applied to opera, "Regieoper." Its antithesis is "Werktreue," the German term for works that closely adhere to their creators' original intentions.
Regieoper: The Director's Opera
Regieoper elevates the director to an all-powerful position in creating a production, since it literally means "director's opera." In Regieoper, the stage director assumes a preeminent role, using his or her own concept rather than the established traditions. These ideas often veer from the composer's or librettist's intentions. The director's changes may include modernizing the story to reflect contemporary political controversies, and often infuse a production with brutality, blood, and violence either for shock value, dramatic effect, or just for laughs.
The origin of Regieoper is traced to Swiss architect and staging theorist Adolphe Appia, who advocated the use of the new electric stage lighting for dramatic effect instead of just illuminating the performers. Although such ideas hardly sound comparable to the modernization now associated with Regieoper, his books on stage production—particularly of Richard Wagner's works—encouraged impressionistic staging, which captured an integral spirit rather than realism and presentation of every detail.
At the 1951 Bayreuth Festival, Wieland Wagner, the composer's grandson, was inspired by Appia's ideas to create minimalist productions of his grandfather's operas. Although Adolf Aber of The Musical Times found the impressionistic staging to be confusing, vague, and so dark that the action was barely visible, Wieland continued staging such productions throughout the 1950s and '60s. This was the beginning of the modern Regieoper movement.
Regieoper productions run the gamut. Wolfgang Amadeus Mozart's "Le Nozze di Figaro" ("The Marriage of Figaro"), has been moved from a count's Spanish mansion to a San Diego hotel. Giuseppe Verdi's "Rigoletto" has been relocated from 16th-century Mantua to a 1960s Las Vegas casino. Mozart's "The Abduction From the Seraglio" has been shifted from 16th-century Turkey to onboard the Paris Express in the 1920s and even to a "Star Trek" episode, starring Captain James T. (Kirk) Belmonte!

Sometimes, in postmodern productions, the setting is not changed to just one new location and era. Instead, the elements and costumes from many cultures and periods are included. This results in a confusing hodgepodge that makes no historical sense, burying the plot in the jumble. For example, I saw a live production of George Frideric Handel's "Giulio Cesare," intended as a romanticized version of Julius Caesar's political and romantic alliance with Queen Cleopatra. It was a comical potpourris of British redcoats, Bollywood dancing, 1920s flappers, Roman armor, World War II-era artillery, and enough blood to rival an R-rated film.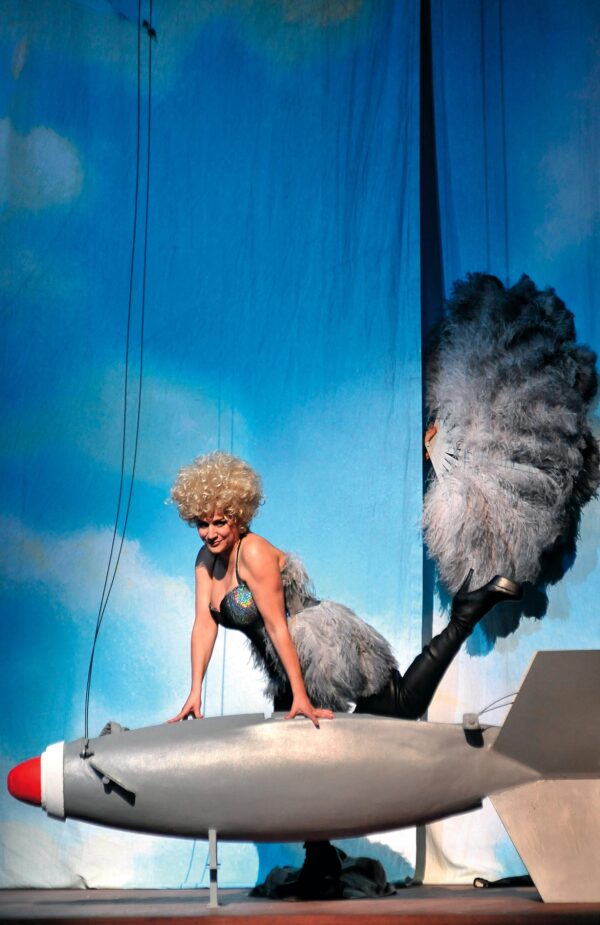 Werktreue: The Faithful Opera
The opposite of Regieoper is Werktreue. Literally translated as "faithfulness to the original," this term is applied to musical productions, often opera, which consider fidelity to the creators' intentions and notations the primary goal. Such productions give the director much less freedom and authority. Instead of adding personal interpretation and concepts to the production, the director's job is to bring the libretto to the stage as faithfully as possible, just as the conductor endeavors to faithfully honor the score.
This approach doesn't mean that the director's job is easier in a Werktreue production. In fact, a truly traditional production requires more work from the director, who must conduct extensive research into the history of the work and its production to do the writers' vision justice. It is far easier to be motivated only by one's personal ideas and imagination.
Perhaps one reason this approach has lost favor and that operas have long been parodied is because of their soap opera-like drama. Classic opera plots contain melodramatic topics like unrequited love, indiscretion, infidelity, political intrigue, conspiracies, murder, and suicide. However, original productions depicted these topics delicately, not blatantly. Violence was implied, and amorous immorality occurred offstage.
Certainly the acting was not melodramatic. Acting was neither required nor expected of opera singers until the 20th century, before which singers would just sing. Audiences usually went to admire impressive vocalizing, beautiful music, and magnificent sets and staging. During the 18th and 19th centuries, people merely went to the opera to see and be seen, paying little attention to the performance.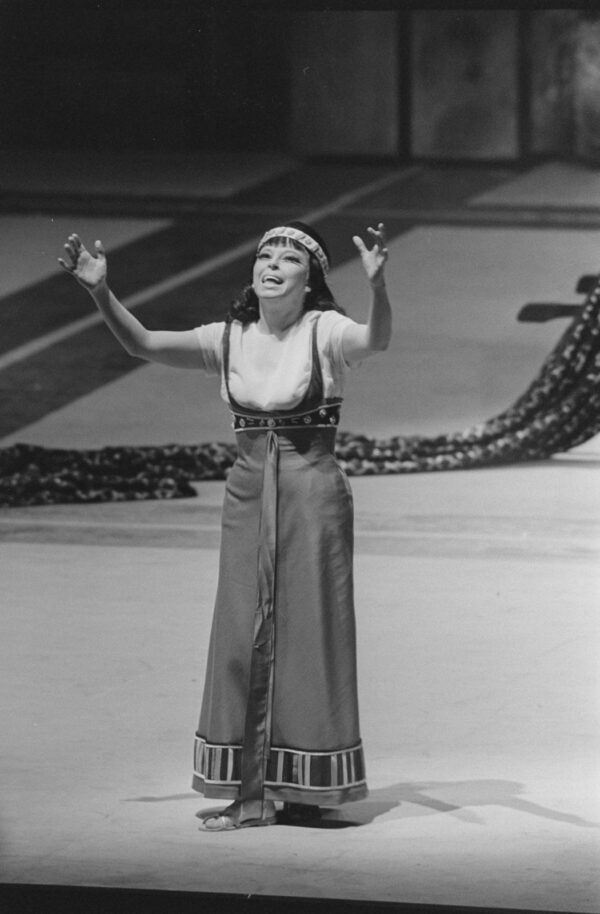 Regieoper or Werktreue?
Most American opera companies have embraced Regieoper trends because they need to sell tickets. Does this strategy work? By including potentially offensive content to draw younger crowds, they are likely alienating patrons who have been coming for years or even decades. It would seem more reasonable to cultivate a new audience of real opera lovers, those given the chance to learn to love operas as they were written.
There is also the question of whether the young will attend opera with added modern content. Does it really make operas more relatable or appealing? Will those needing fixes for lust and violence really turn to opera? This seems unlikely; therefore, it's futile for opera to try to compete with movies in these areas. Instead, a new generation can learn to love opera for its own attributes.
Regieoper's supporters argue that artists should be allowed to experiment with new ideas instead of doing the same old thing season after season. Since most operas are two or three centuries old, some directors understandably feel that they need updating. Inventive staging, newly designed costumes, and other creative ideas make familiar works new and exciting.
However, all these are possible in Werktreue productions. Rather than being rigid blueprints, traditional productions only provide guidelines. They still allow directors and designers room for creativity to explore stories; in addition, preserving the libretto's original intentions honors those whose work is being presented.
Modernized productions not only distort classical operas but also disincline the creation of new operas in the classical form. Creative artists can instead express themselves by writing their own new works.
If opera is to continue to survive, let us hope that Werktreue productions will be reintroduced to the seasons of major opera companies. Old works still allow for great creativity, but if that's not enough, let theater artists create new operas!
Tiffany Brannan is a 19-year-old opera singer, Hollywood history/vintage beauty copywriter, travel writer, film blogger, and ballet writer. In 2016, she and her sister founded the Pure Entertainment Preservation Society, an organization dedicated to reforming the arts by reinstating the Motion Picture Production Code.