The world's largest known cut diamond, a rare 555.55-carat black diamond, went on display for the first time in auction house Sotheby's Dubai on Monday, and it's literary out of the world.
Sotheby's calls the 555.55-carat black diamond—believed to have come from outer space—"The Enigma."
Sophie Stevens, a jewelry specialist at Sotheby's Dubai, told The Associated Press that the number five bears an important significance to the diamond, which has 55 facets as well.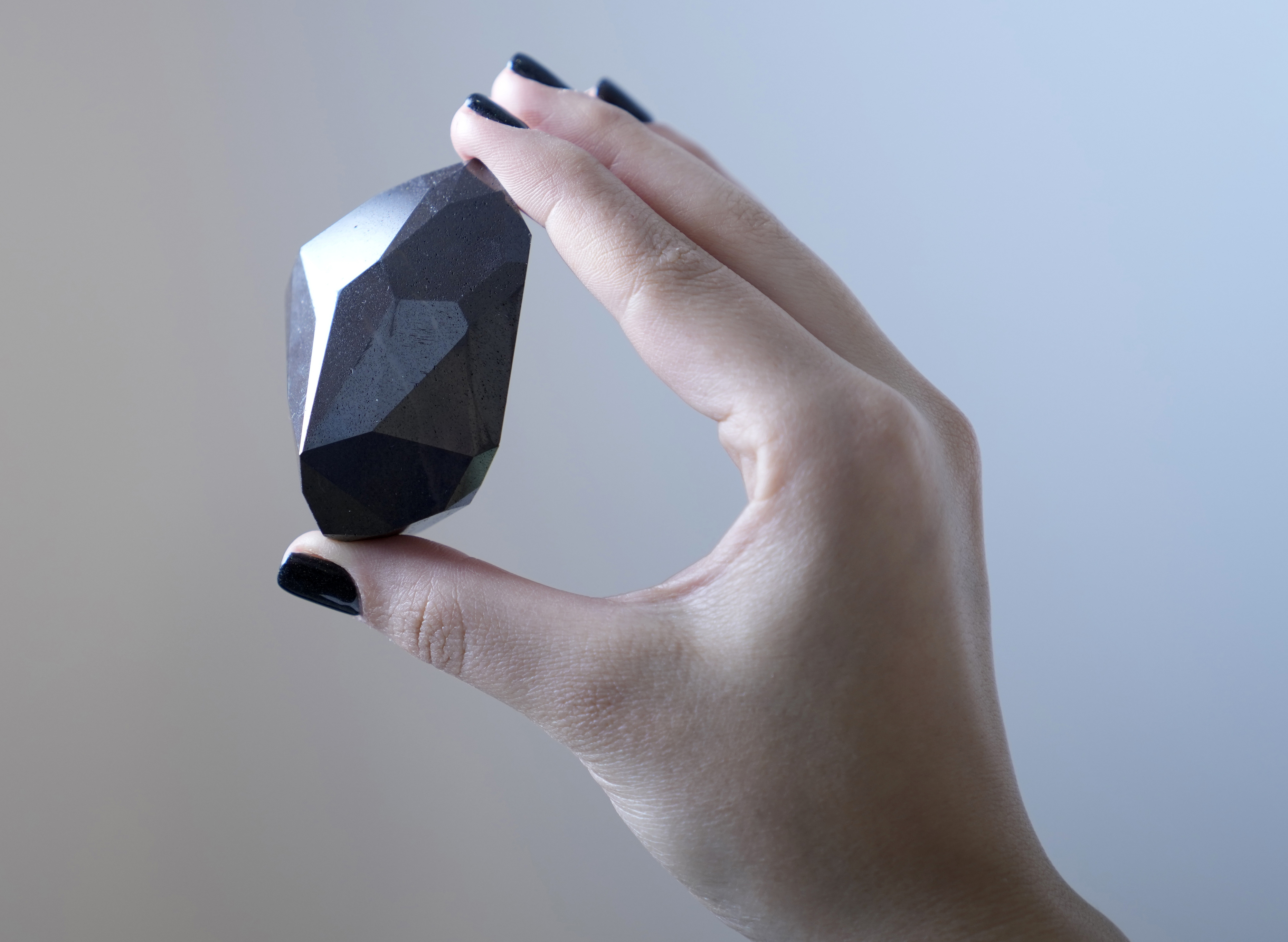 "The shape of the diamond is based on the Middle-Eastern palm symbol of the Khamsa, which stands for strength and it stands for protection," Steven's said. Khamsa in Arabic means five.
"So there's a nice theme of the number five running throughout the diamond," she added.
Stevens also said the black diamond is likely from outer space.
"With the carbonado diamonds, we believe that they were formed through extraterrestrial origins, with meteorites colliding with the Earth and either forming chemical vapor disposition or indeed coming from the meteorites themselves," she said.
Black diamonds, also known as carbonado, are extremely rare and are found naturally only in Brazil and Central Africa. The cosmic origin theory is based on their carbon isotopes and high hydrogen content.
Stevens told The National that the diamond was acquired as a rough stone in the 1990s by its current owner, who proceeded to have it cut into its current shape.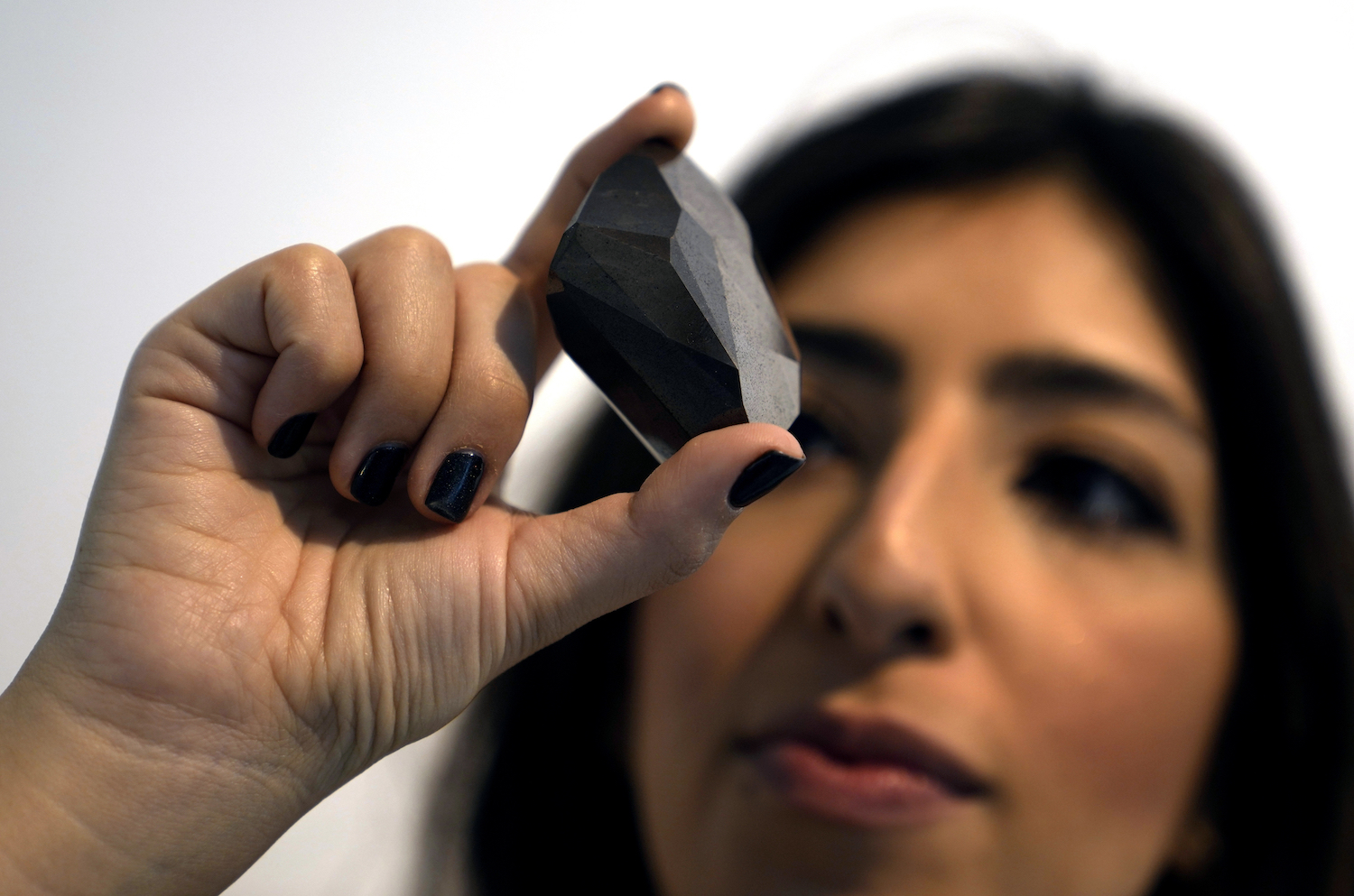 "What is also exceptional about these black diamonds is they do not have the same chemical make-up as white diamonds, which have a single line of crystal symmetry, making them much easier to cut and facet," Stevens said. "These are what we call polycrystalline, so they are made up of many aggregated small diamond crystals. The technical skill required to cut this in the first place, let alone to that very specific weight of 555.55 and with the 55 facets, is just remarkable."
After being on show in Dubai, the rare gem is set to travel to Los Angeles before a seven-day online auction starts on Feb. 3 in London.
Stevens said that Dubai and Los Angeles were chosen because of the nature of the diamond.
"We think it has a wider appeal to different collectors, not just your traditional gemstone collectors. So we thought Dubai and LA would be perfect to appeal to that wider database," Stevens added.
Sotheby's expects the diamond to be sold for at least 5 million pounds (US$6.8 million). The auction house plans to accept cryptocurrency as a possible payment as well.
Epoch Times Staff contributed to this report.
Share your stories with us at emg.inspired@epochtimes.com, and continue to get your daily dose of inspiration by signing up for the Bright newsletter at TheEpochTimes.com/newsletter