A puppy was found abandoned on a big armchair beside a discarded television on a Brookhaven roadside while it waited there starving and frightened.
The pet was reported on the side of a Brookhaven road on the morning of June 24, according to a Facebook post by Sharon Norton on Lost and Found Pets in Lincoln County, MS.
WBTV reports that a woman saw a truck dumping the furniture, the television, and the puppy on Gaston Trail and she reported it to animal control.
"I get a message this morning to go check out this dog that's in the chair, this is what I pulled up and seen," said Norton, a Brookhaven animal control officer.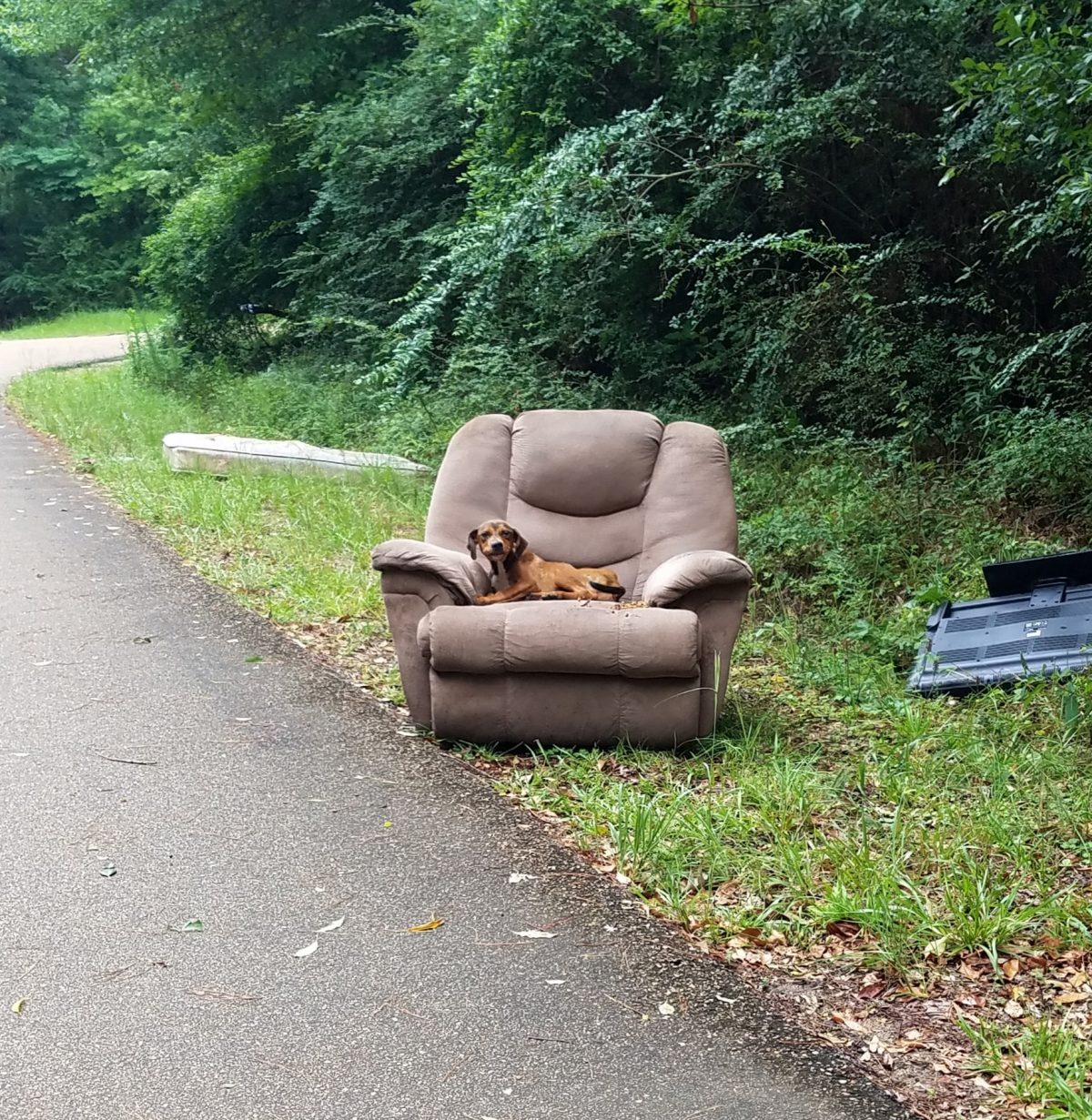 Norton said the puppy looked starved and very frightened. "To the person that dumped this chair, your puppy was waiting for you to come back, slowly starving to death because it was afraid to leave the chair to find food.
"Shame on you for doing this to this puppy.. but one day Karma will meet up with you," wrote Norton.
WBTV reported that the puppy abandoned on the armchair will receive veterinary care, be fed adequately, and placed in a shelter where it will be put up for adoption.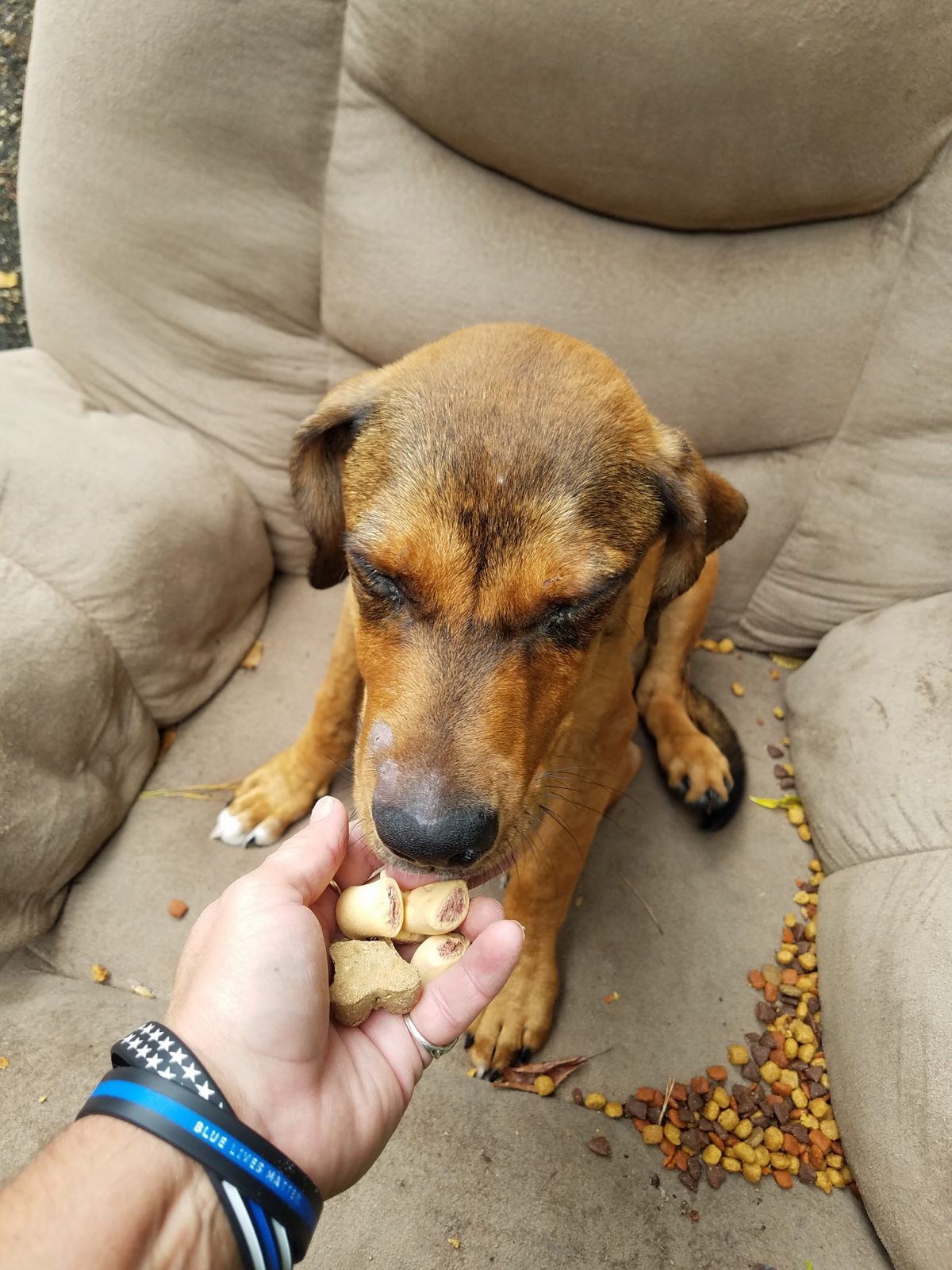 What Happens When You Abandon a Dog?
Wag, a canine services website, says dogs have the capacity to feel emotionally the way humans do when they are abandoned.
"Imagine being left to wander the streets or navigate life in the Everglades, where other animals make their home. Deserted dogs face this dilemma every day and those that are rescued carry the scars," said a post "Can dogs feel abandoned?" on Wag.
IFL Science mentions that when a dog is left alone it begins to face a lot of stress. "When stress levels increase–a dog's heart rate, respiratory functions, and levels of stress hormones, such as cortisol–are also likely to rise," the Canine Behaviorist and Welfare Team (CBWT) told IFLScience.
This Is What Happens To Your Dog When You Leave It Alone via @IFLScience: https://t.co/DSxYluld58 pic.twitter.com/8N0SiQ4hk1

— 1-800-PetMeds® (@1800PetMeds) April 21, 2017
"The first 30 minutes after being left alone is usually the most stressful time for the majority of dogs," they note. "However, for some individuals, this elevated level of stress can last for the whole time that they are left," said CBWT.
IFLScience says that dogs can never get used to being left alone. "Dogs are social animals, so it is difficult to know for sure what they're thinking when they're left alone," the CBWT added.
How to Help an Abandoned Dog
AnimalWised, an animal content website, says that the first thing to understand when one finds an abandoned dog is that it will be very scared. Take care in approaching it–don't be invasive or antagonistic.
"If they have a traumatic experience they may react negatively, try to flee or even act aggressively," said AnimalWised.
What Do I Do If I Find an Abandoned Dog? – Strays and Lost Dogs https://t.co/5r42cbRW7T #dogs pic.twitter.com/TwZe79WX1E

— Animal Wised (@animalwised) July 12, 2018
It says when owners abandon their dogs in remote areas, the pets feel very disoriented and confused as they don't even have a smell trail to follow to reach home.
AnimalWised says that when one finds a deserted dog, one needs to inform the local authorities since one does not have the right to trespass.