Scenes of unrest have flared up in the U.S., threatening violence over a potential court decision that could overturn 50 years of controversial abortion rights protection by the federal government. Demonstrations of liberal protesters have been so inflammatory as to stir up past trauma in the pro-life movement.
Abortion survivors like Melissa Ohden, 44, know the torture of leading an unwanted existence. That pain led her to start a support network for those like herself, survivors of failed abortions — over a dozen recently reached out to her in anguish amidst the obscene demonstrations, as protesters symbolically curb stomped ragdoll babies and uttered stomach-turning vulgarities. She's been a leader in the pro-life movement for over a decade.
Her hearing oral arguments for Dobbs v. Jackson Women's Health Organization on Dec. 1, and the recent leaked Supreme Court opinion, lit a flame of hope in Ohden's heart, one shared by many, that abundant lives might be saved with the upending of Roe v. Wade.
"I've shed many tears in the last week and a half over the hope that Roe versus Wade may be overturned," the pro-lifer told The Epoch Times, expressing deep longings. There have been over 63 million abortions since the decision set precedent in January 1973, according to one analysis.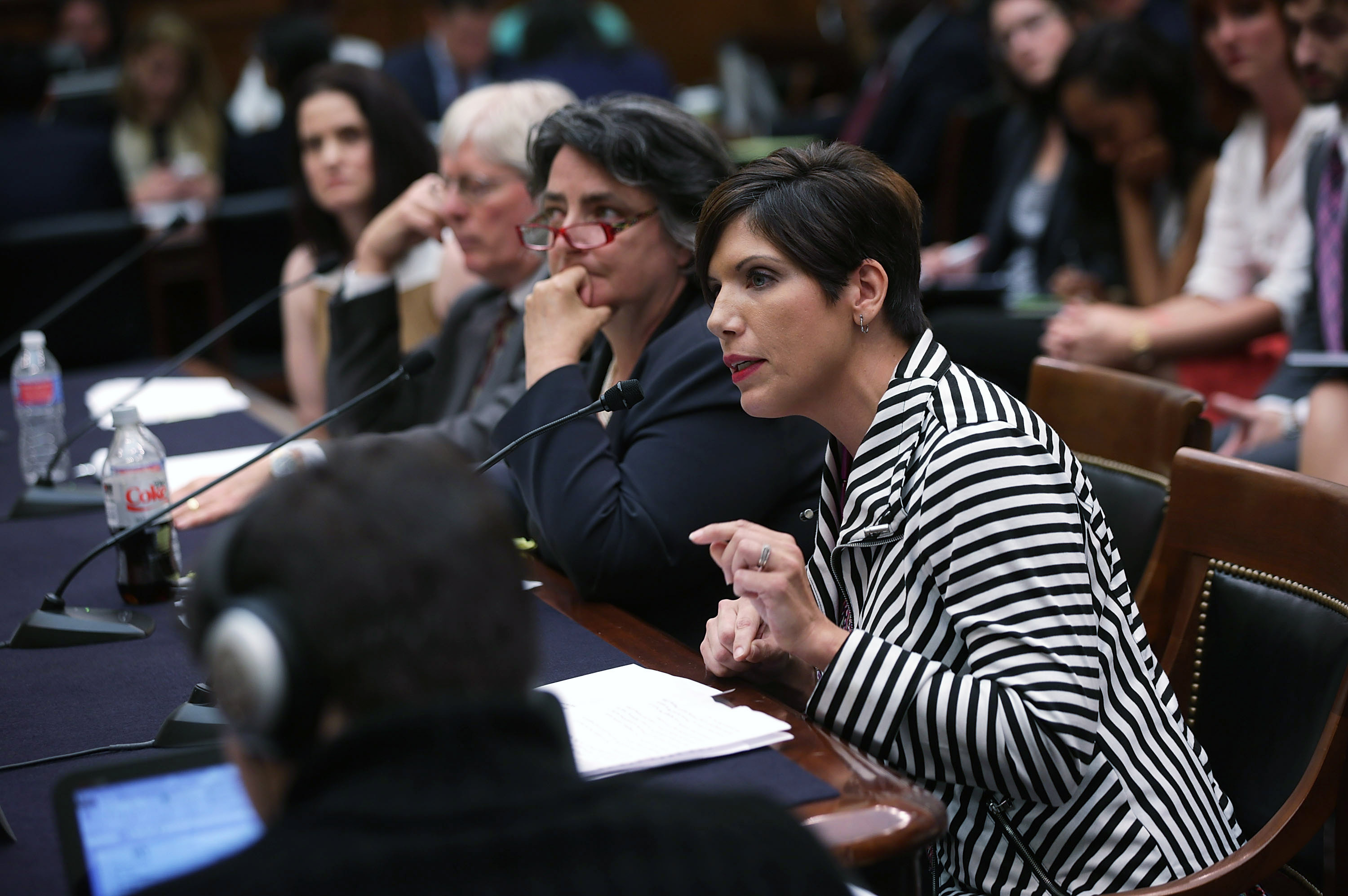 For Ohden, it's not philosophical. While many left of center marching in the streets, or in front of justices' homes, have made their views viscerally clear, and while those of Christian persuasion may be predisposed to be pro-lifers, she survived a saline abortion attempt in 1977, when her then 19-year-old mother was forced by her mom to get the procedure after an unexpected and unwanted pregnancy. For Ohden, it's very, very personal.
But at 31 weeks, she was just too big a baby.
She survived.
A saline abortion involves "injecting a toxic salt solution into the amniotic fluid," Ohden explained. "And the intent of that toxic saline solution was to poison and scald the child to death."
"Then they would spend the rest of that time of the abortion procedure inducing labor, and then the deceased child should be delivered from the womb," she added. "We actually know through medical records that I obtained in 2007 that I soaked in that toxic salt solution towards five days, longer than what was typical, because they struggled to induce my birth mother's labor.
"And so they weren't successful."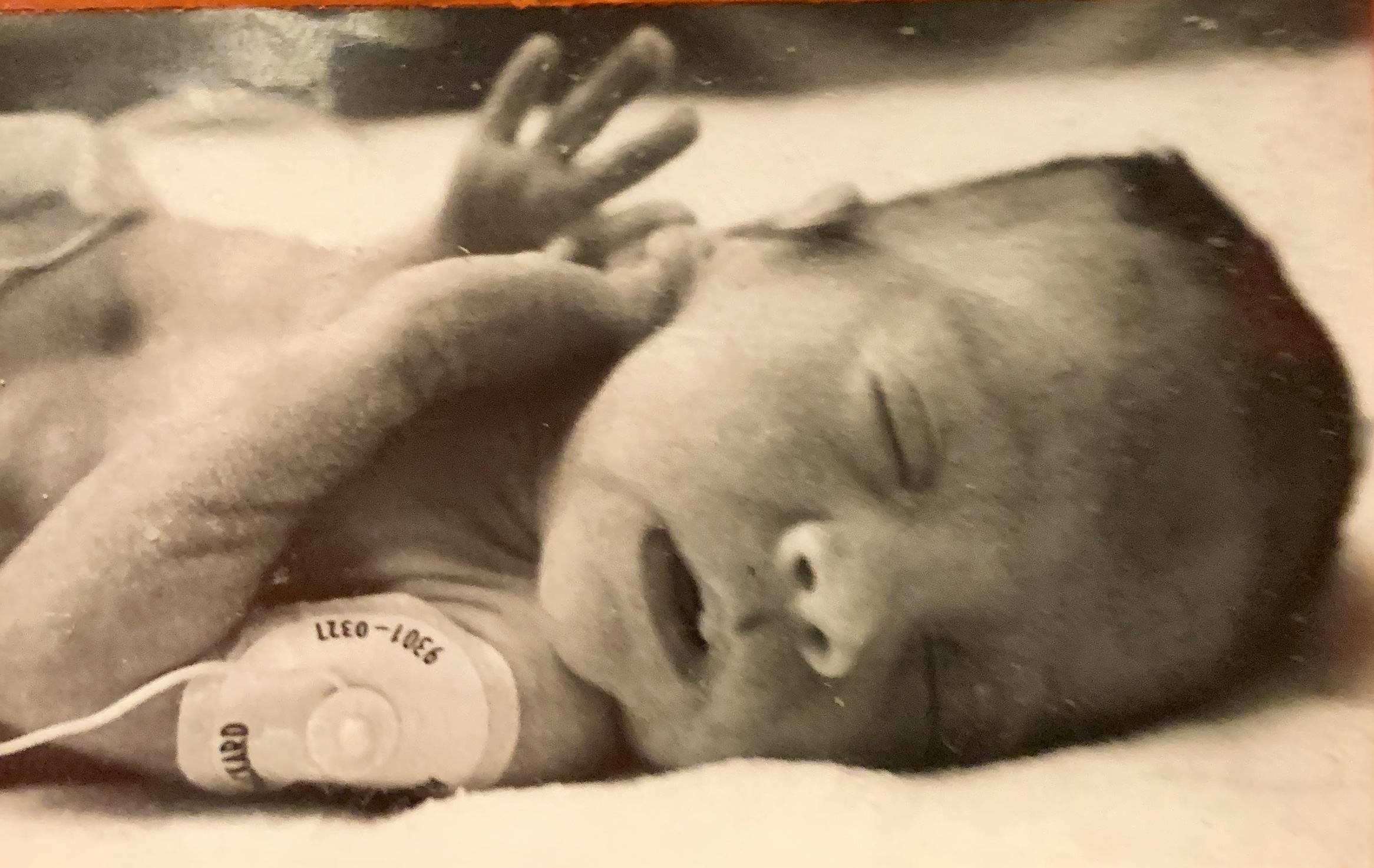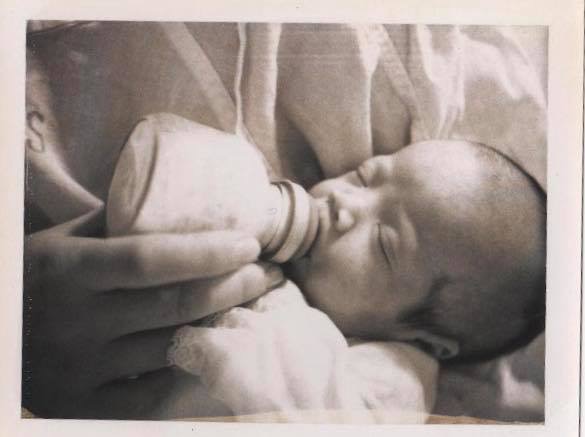 She learned that there were, in fact, "demands" from her grandmother, who worked at the hospital, to leave her to die, but a nurse watching her "gasping for breath" saved her, rushing her to NICU without her biological mother knowing she'd survived.
Ohden was put up for adoption, taken in, and raised by foster parents Ron and Linda of Storm Lake, Iowa, and grew into her teens not cognizing her own anguished past, until it slipped out one day when she was 14, during a family dispute.
She was left grief-stricken, ashamed, and embarrassed.
"I wrestled with it," she told the newspaper. "I'm a person of faith, and so that did bring me a lot of healing in my life. That's ultimately what led me to search for my birth parents and for my medical records, because I wanted them to know that I was alive and well, and I'm not angry or bitter about what has happened. I started looking for them when I was about 19. And I didn't find them until I was about 30."
Her search led her not only to find a fulfilling relationship with her biological mom but also a purpose: devoting her life to helping survivors like herself find new meaning in life. Locating her biological dad in 2007, she sent him a letter. He did not reply. He died the next year. Ohden did not hear from her mother's side of the family, until she and her husband moved to Kansas City for his work, where coincidence led to miraculous reunion.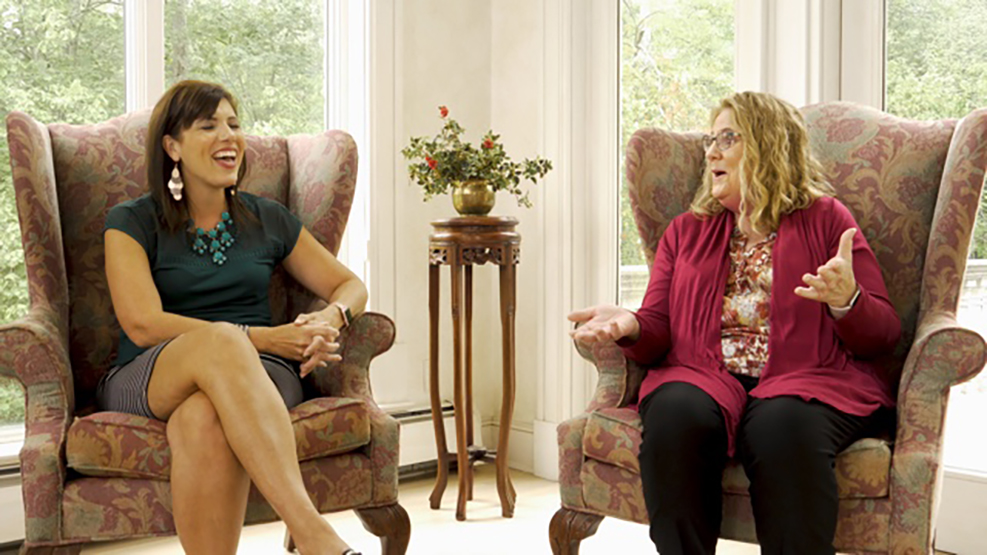 "We moved here not knowing that this is where my birth mother and half-sister live," said Ohden. "One of her family members saw me in an interview … they kind of had that moment where they went, 'Whoa, you probably need to reach out to her now.'"
There is no "rulebook" for how to extend a bridge, Ohden said. In 2016, a cousin of her mom reached out and said they felt it was time to connect, if she was ready. She learned her birth mother had not known for over 30 years that she survived. "I started to communicate by email with my birth mother, Ruth," Ohden said.
Today, Ohden has her own family, in which Ruth has a special place. "I never could have imagined that this is what it would look like," Ohden said of their new bond, her voice cracking. "When I go back to the age of 14, and what it was like to hear my story and how hurt I was, to find out about that attempt to end my life, I knew over time that I loved her as the woman who had given me life.
"I knew that I wanted her to know that she was forgiven, but I never could have imagined that her story was difficult as it is, and I never could have imagined how much joy it would bring me to have her in our family's life. Ruth is just very, very special to us.
"She's so respectful of what our family is like, it looks complicated to other people, but it's really simple to us. We all play an important role in one another's lives."
Living in the same community, they get together as often as possible.
Ohden's kids have another grandmother.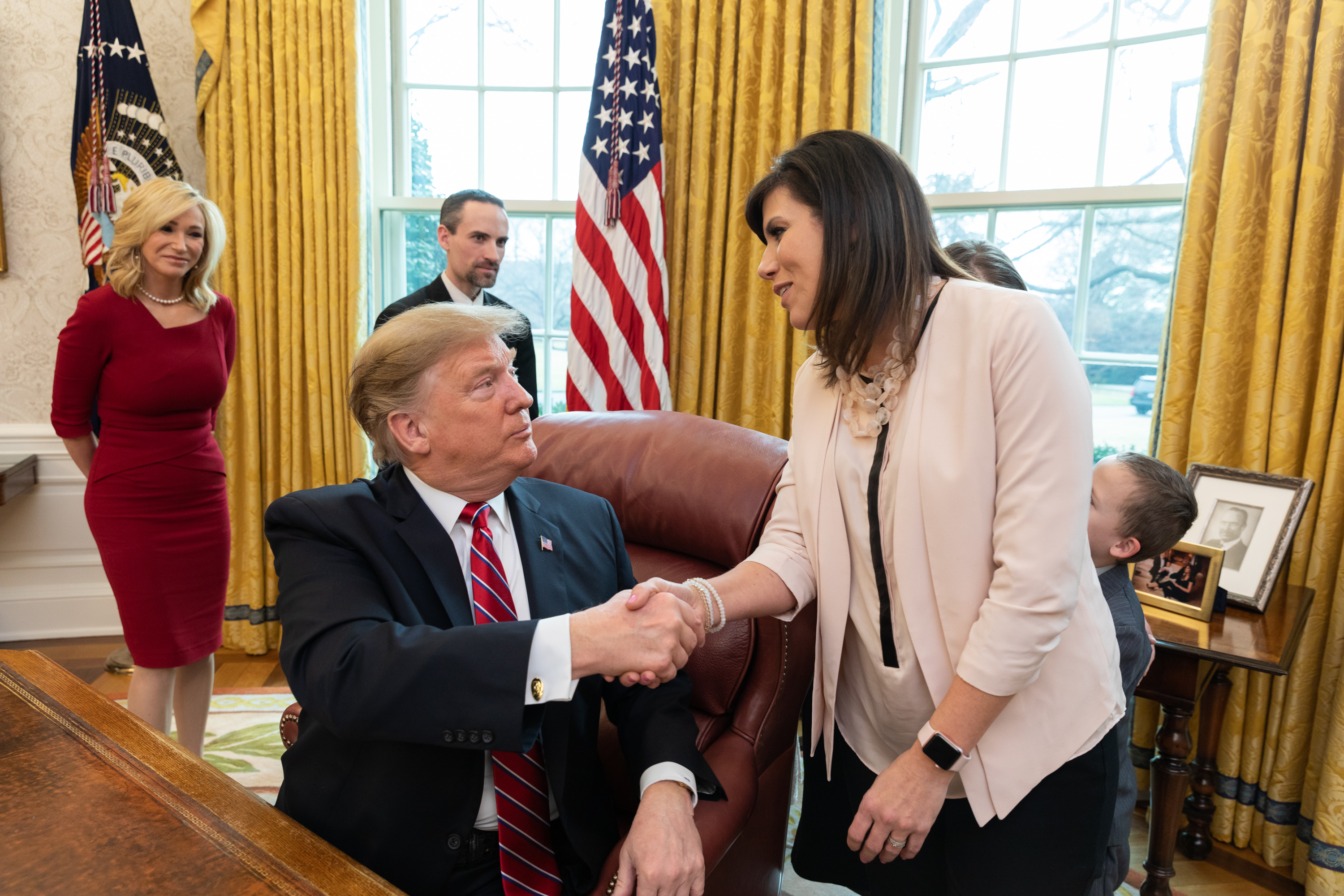 It was in 2007 when she first started sharing her story. In 2010, she gave up her career in social work to become a leader in the pro-life movement. Her advocacy has taken her to the White House to meet then-President Donald Trump in 2019; to speak at Marches for Life; and to connect with nearly 600 abortion survivors, ranging from infants to those in their 90s, to lend them strength and a platform on which to speak.
"We have survivors who survived coat hanger attempts to end their lives, we have babies who survived both chemical abortion pills and everything in between," she said. "Survivors aren't just people like me who survive saline abortions that are late term. Survivors are surviving abortions in the first trimester, in the second trimester. Most survivors are raised in their biological family after an abortion failed."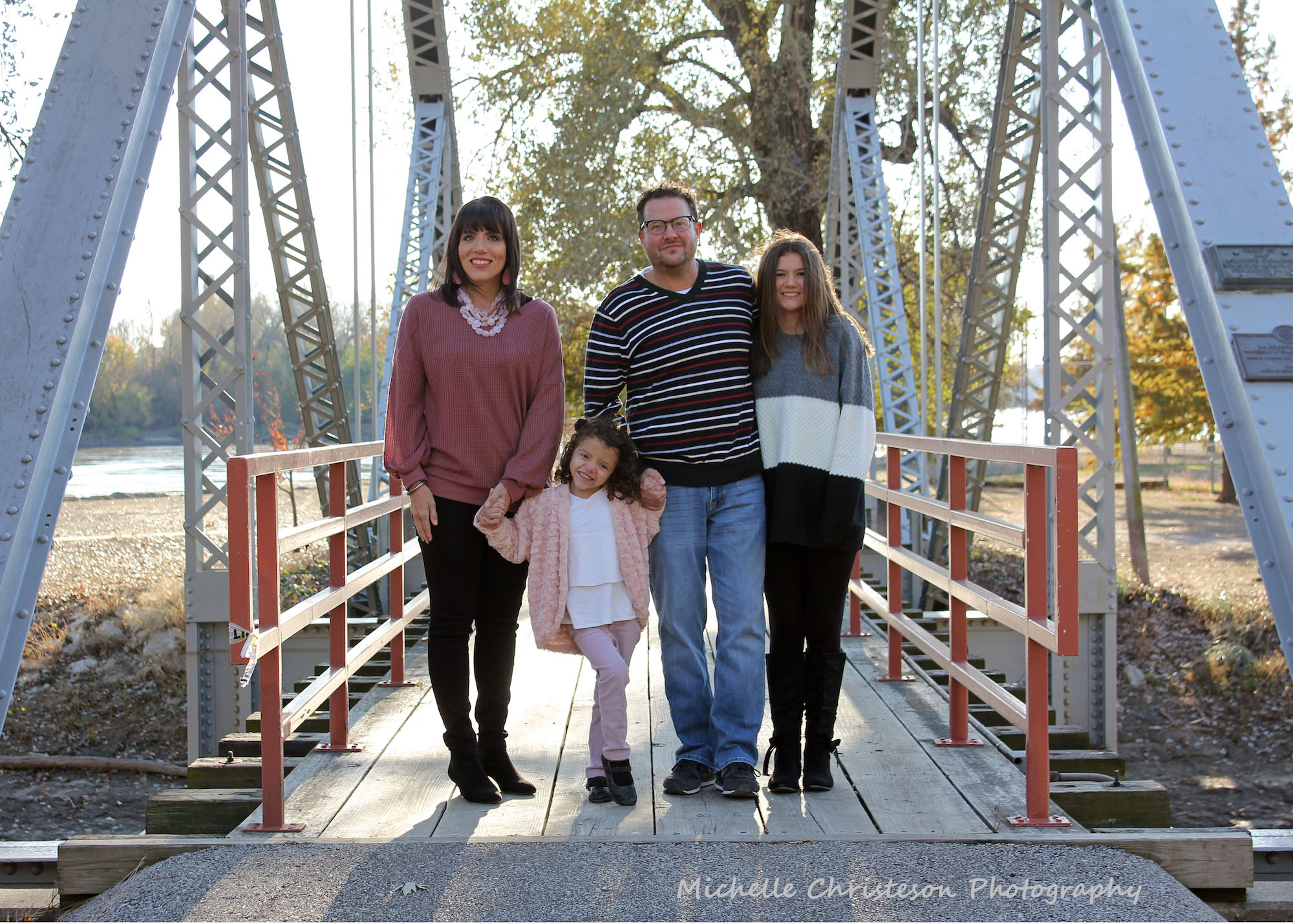 Now hearing unhinged cries from the mob for what would have prevented their very existence, Ohden and survivors like her relive trauma of the past. That's what the leaked opinion might have been intended to do, she thinks, to "stir up divisiveness" and "intimidate the justices."
"That wouldn't surprise me whatsoever," she said. "Certainly the behavior that we've seen in the last week and a half would be indicative of people who want to bully and intimidate the Supreme Court justices, the media, and truly, even pro-lifers … whether that's a deliberate action by the abortion lobby and industry or not, the reality is that is what is happening."
Yet in this, she added, there is consolation absolutely — the "great hope" that the now confirmed opinion might be "actually the ruling."
Share your stories with us at emg.inspired@epochtimes.com, and continue to get your daily dose of inspiration by signing up for the Inspired newsletter at TheEpochTimes.com/newsletter